3923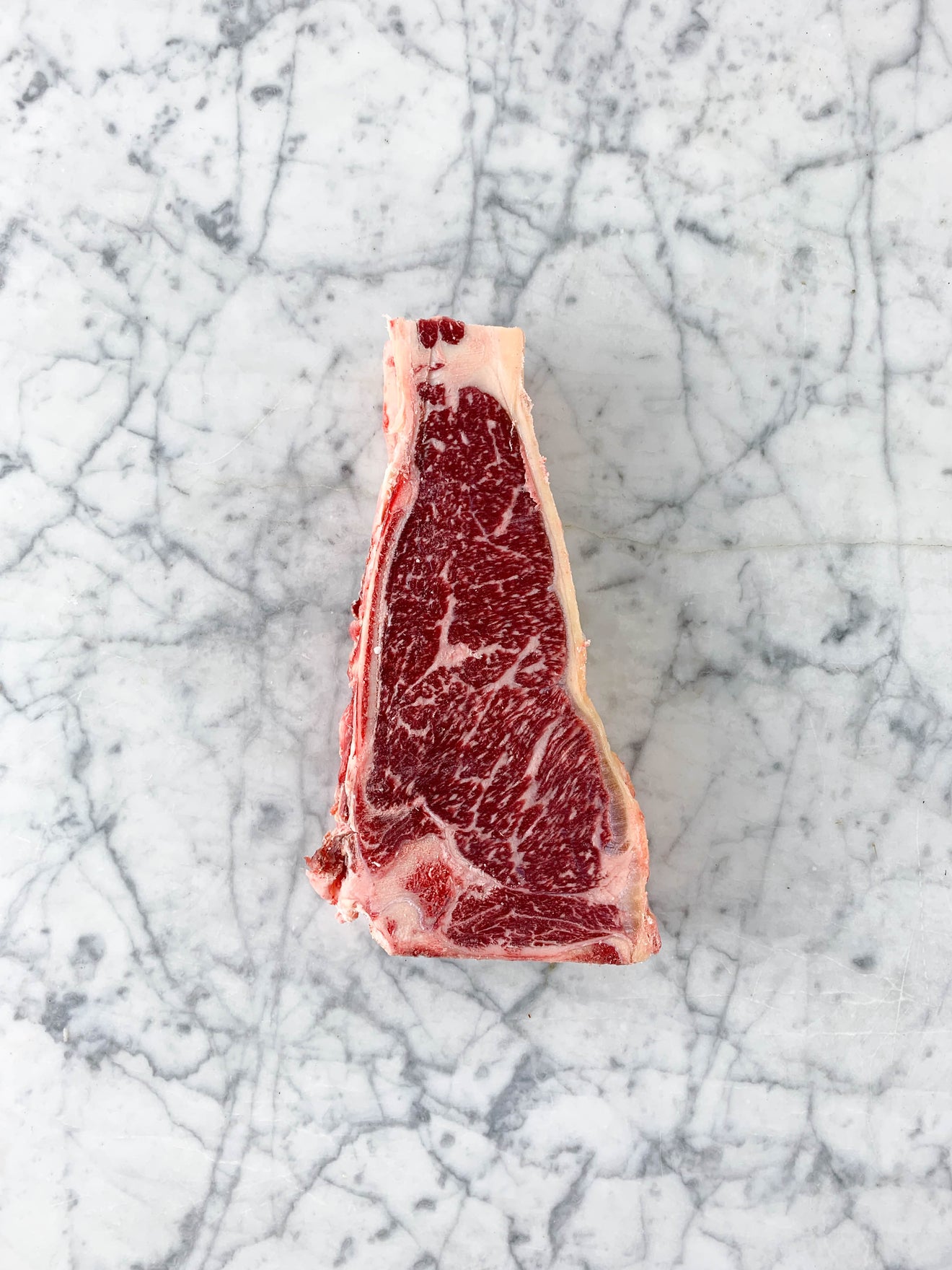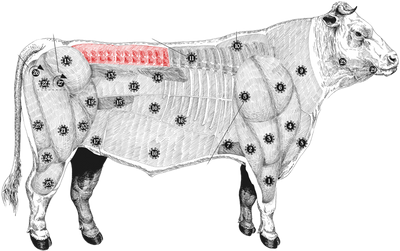 The porterhouse is a less known cut where the thin loin is cut at about 500gr.
That way you get a small côte à l'os for 1pers, nicely marbled and matured according to the Oedslach principles.
A top product!
James Byron uniquely tastes, describes and evaluates meat from the world's leading growers and producers to provide his readers with a reliable and always independent guide to this fantastic product. The must have for every epicurean and meat lover.
"With the Oedslach brand, master butcher Hendrik Dierendonck not only pays tribute to his father, but also presents a quality of meat that we have only very rarely been able to taste in Europe. Oedslach - meat terroir at its best!" - James Byron
Complete your meal
Articles about this product
What our customer say
Klantenreviews
Schrijf een review
Stel een vraag
12-11-2022
Super vlees en perfecte levering
Super vlees en perfecte levering
07-04-2022
Het vlees was van top kwaliteit maar de hamburgers waren zeer ondermaats
Het vlees was van top kwaliteit maar de hamburgers waren zeer ondermaats. Mvg Pollet Yannick
Yannick P.

Belgium
05-15-2022
Vlees top maar de nieuwe transporteur dpd zeer slecht , de leveringen vroeger veel veel beter !
Besteld op dinsdag, levering vrijdag om 20:00 savonds, we hadden bbq plannen om 18:00… men zou komen leveren tussen 18:30 en 19:30 … dat kreeg ik pas dezelfde dag van levering te horen…. Bellen naar dpd (transporteur) had geen succes, daar niemand meer de telefoon op. Tevens werkt hun tracking niet op iPhone Zo extreem laat leveringen qua uur voor dit type leveringen is mijn inziens niet ok… leveren tot Max 17:00 uiterst 18:00 is normaal Verder zoals steeds vlees uitzonderlijk goed en ook de uitleg bij het vlees mooi gedaan. Natuurlijk Bestel ik nog eens maar hoop dan op een degelijk betrouwbare levering Groeetjes
Jorg T.

Belgium