Craft, terroir and passion are key values for us at Dierendonck. They make us who we are: butchers in our very heart and soul. We respect our animals and nature, and we love flavour. These are the values and standards we represent, shared by the farmers we work with. Working this way delivers the fairest and tastiest meat. Dierendonck is a family of craft butchers.
Raymond Dierendonck, 1970
In 1970, my father Raymond and my mother Anneke opened a business together. They started out small, in Sint-Idesbald – a popular little seaside village between De Panne and Koksijde. The fact that the villagers decamped to the sugar factory in Veurne during the winter months gave my father time to expand his business. He immersed himself in the world of cattle breeding.
Within a few years, he had acquired thirty cows, some chickens and several pastures. He'd gone for Maine-Anjou cattle because he didn't like the Belgian Blue breed, finding their meat tender but lacking in flavour. Maine-Anjou, on the other hand, has juicy, marbled red meat. Its fattiness gives it its taste. Fat is always a combination of an animal's breed, a farmer's know-how and a proper diet. Animals should be kept out in the open air. My father's cows grazed right here, in the polders. They still do today, in fact. This place has excellent grass. The ocean breeze and salty air all play a role in quality and taste. Grass is nature on your plate. Animals fed on nothing but grass produce meat with real flavour. We've always been passionate about flavour.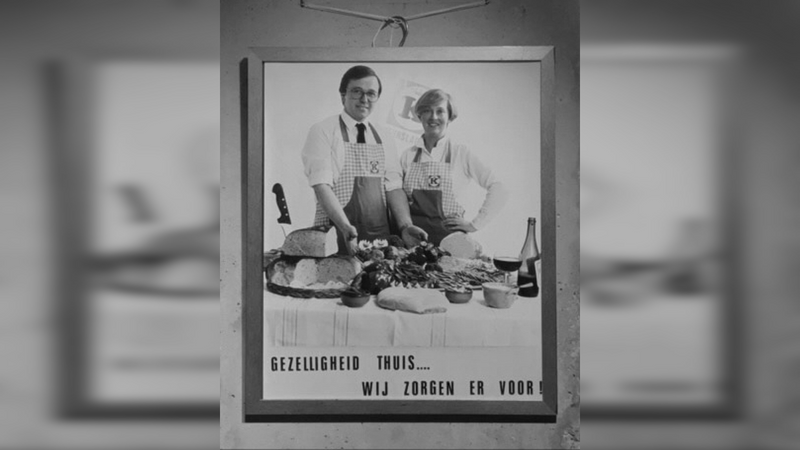 The ecosystem of the polders... and time
Fifteen years ago, Belgian Reds caught our eye. The breed is very similar to the Maine-Anjou. But it almost went extinct after the war, since most farmers preferred raising Belgian Blues, which were more profitable. Belgian Reds are typical of this region, a breed well-suited to the characteristic ecosystem of the Westhoek region. Their tale is all about terroir. We went looking for them at other farms, finding a few animals in Poperinge and Diksmuide. Together with a handful of colleagues, we took it upon ourselves to save the breed. And we did it, even winning prizes at The Flemish Primitives. Today, everyone agrees Belgian Reds are prime cattle.
All our Belgian Red cows have calved at least twice, sometimes even three times. Calving is essential to improve the quality of their meat. After the delivery, the mothers produce milk and fat, which is how the meat gets its marbled texture. It's all connected. Not a single one of our animals gets slaughtered before they turn six or seven years old. When quality is what you're after, you can't leave anything to chance. It is important not to stress the animals out as well!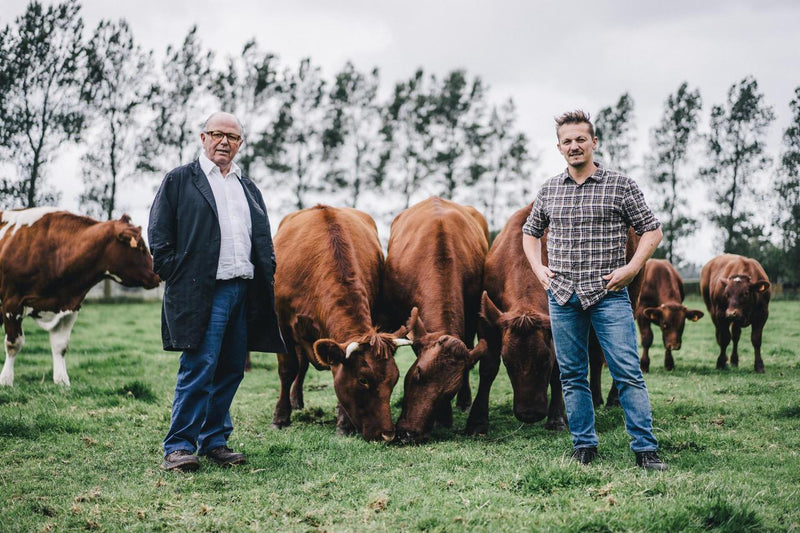 Our values – passion, terroir and craft – are our strength. They are the flavour of our meat.
Passion
Dierendonck is a tale of passion, it's about being a true butcher, knife, cleaver and pounder in hand. But it's also about wanting to understand our product, whether we're dealing with farmers, breeders or dealers. Purity of flavour is what we're after, because flavour is "the conduit through which we experience emotion and memory." These days, everything seems to be for sale. But Dierendonck's passion for its trade isn't. It's the secret ingredient with which our butchers create unique products. Dierendonck is not just a name, it's a philosophy: Passion for our craft!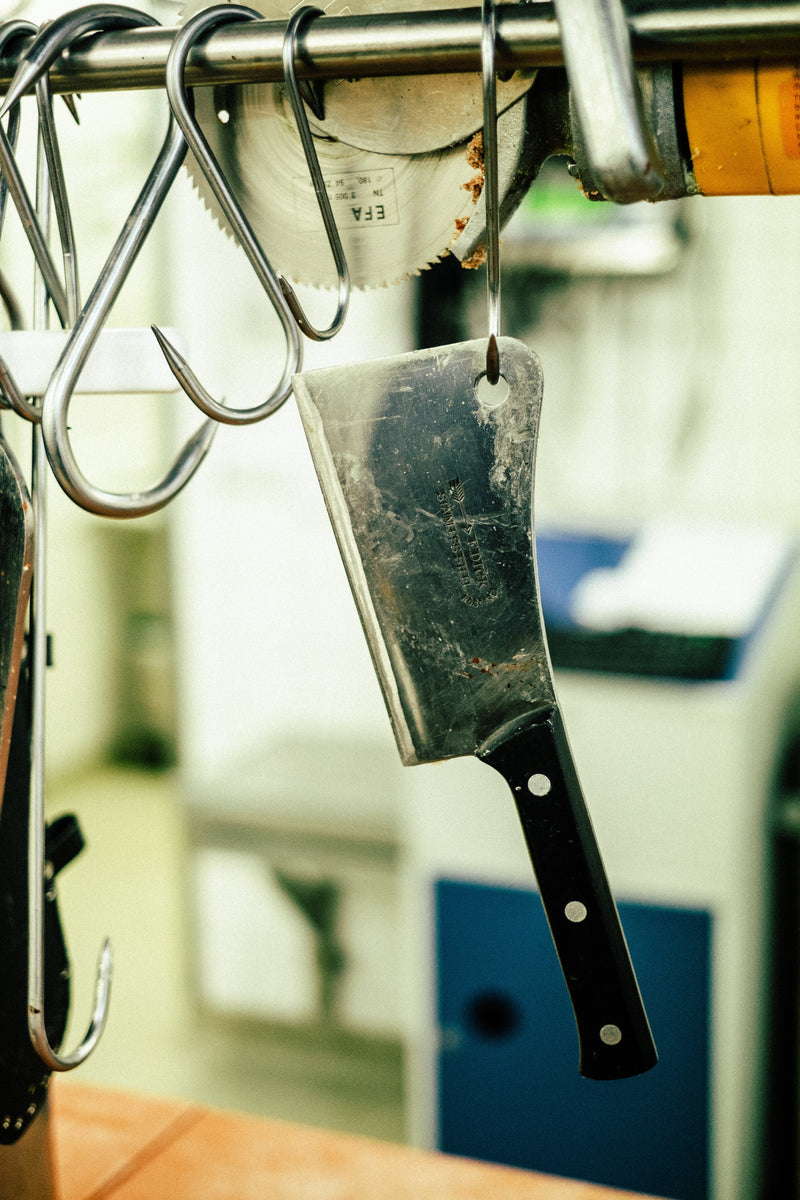 Terroir
For us, terroir is about flavours and subtle distinctions. It's about getting a feel for different regions, exploring the difference between a lamb from the Pyrenees versus a lamb from, say, Quercy or Mont-Saint-Michel. There is flavour to the landscape. What you see in front of you is something you can taste on your tongue. It's nature. Nothing is more important to us than knowing where our meat is from and how it was raised. Because every terroir adds its own special something to meat. Whether we're talking Belgian Red from our beloved polders or lambs from the Pyrenees: every region has its strengths. How an animal was raised and slaughtered plays a role as well. Respect is what ties it all together.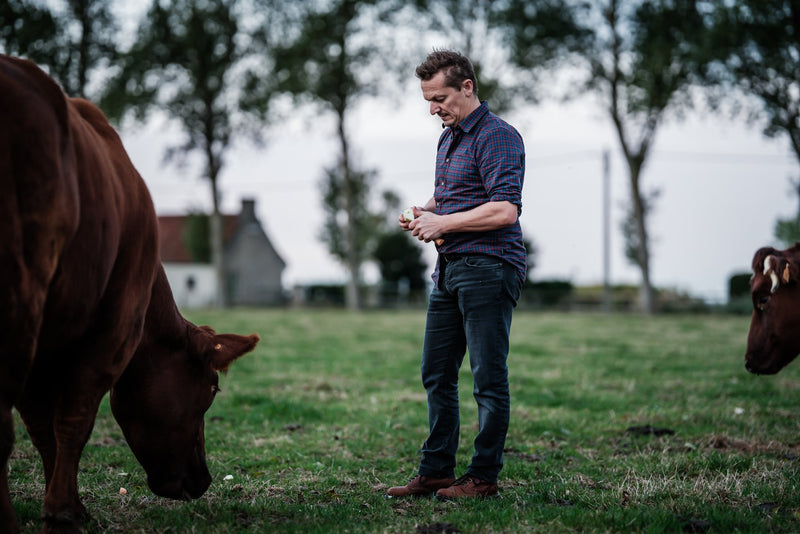 Craft
Being a butcher is a craft. It's about reconciling traditional values and modern techniques. This wonderful trade can only survive if we stay true to the essence and purity of our product. Craft is also about dexterity. It's in your hands. The hands of men and women who master their metier, who create things. Who transform raw material and turn it into something, using nothing but their hands. A true craftsperson will take a step back once the job is done. Their work speaks for itself.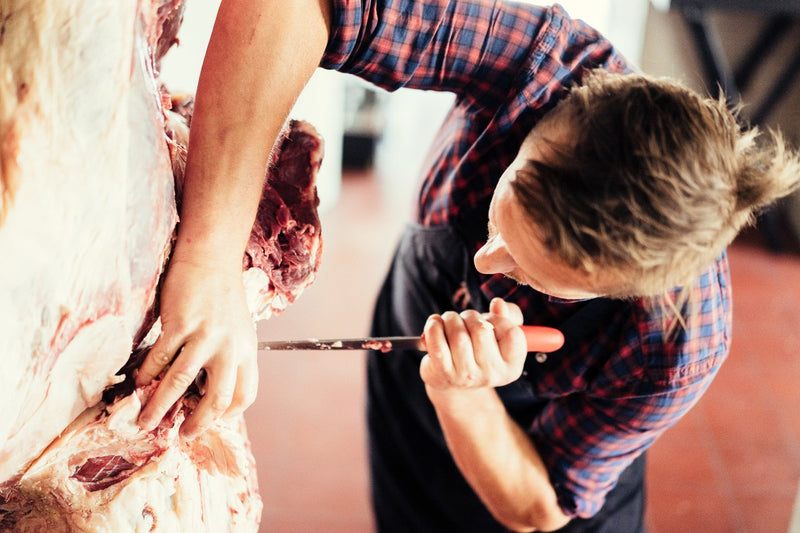 The story of butchery - The Butcher's Book
Over the years, Hendrik and his father Raymond Dierendonck have grown to become Belgians' top choice for meat. The pair deliver nothing but prime-quality goods and are held in high regard by countless master chefs.
Enjoy the tastiest delicacies we offer in our stores, reflect on the butcher's craft and learn how to process and prepare meat yourself à la Dierendonck, with this book's dozens of daring yet timeless recipes as your guide.
With texts by Hendrik Dierendonck, René Sepul and Marijke Libert and quality photographs by Thomas Sweertvaegher and Stephan Vanfleteren.
Order The Butcher's Book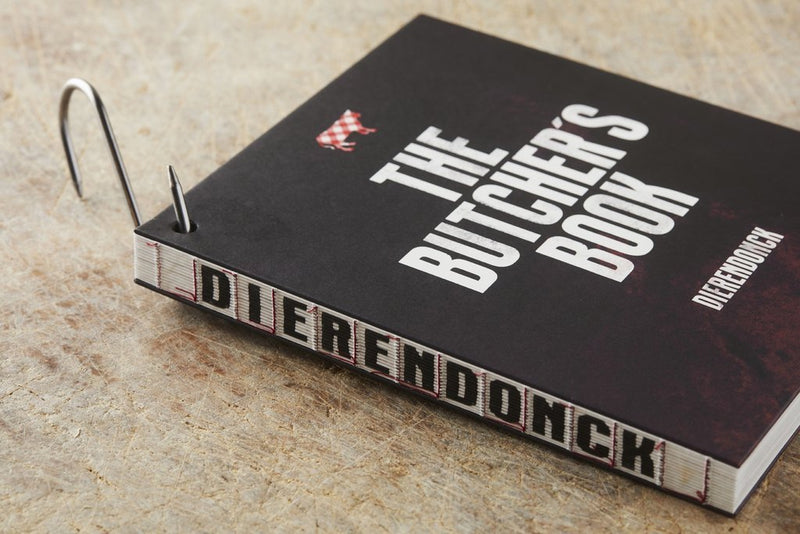 Charter
I. We will always ensure we know an animal's exact origin. During their lifetime, our animals are kept at no more than two different farms. All information always needs to be fully traceable
II. Our animals are free to roam in the open air. Our animals spend a minimum of 6 months a year at pasture
III. Our animals are fed grass and locally produced feed
IV. They are raised in the best possible, stress-free conditions. Our animals are treated with respect and given the space to develop.
V. Farmers also have to respect and adhere to Dierendonck's philosophy of 'craft, terroir and passion'
VI. All our meat is treated with the greatest care and attention to hygiene, from field to fork
VII. Farmers seek to develop methods that contribute to greater future biodiversity. The land our animals are raised on contributes to a healthy and resilient environment and helps conserve the natural landscape
VIII. We are fully transparent in everything we do. We have no secrets for our customers. Our door is always open to those who would like to know more about our quest for a future of fair meat
IX. Animals should be treated with respect and experience as little stress as possible during slaughter. Slaughtering happens as swiftly and painlessly as possible (max. 4 hours between farm and slaughterhouse). Animal welfare is our top priority
X. Our butchers cut the meat with knowledge and respect for their craft, according to the nose-to-tail principle. Every cut deserves respect