2048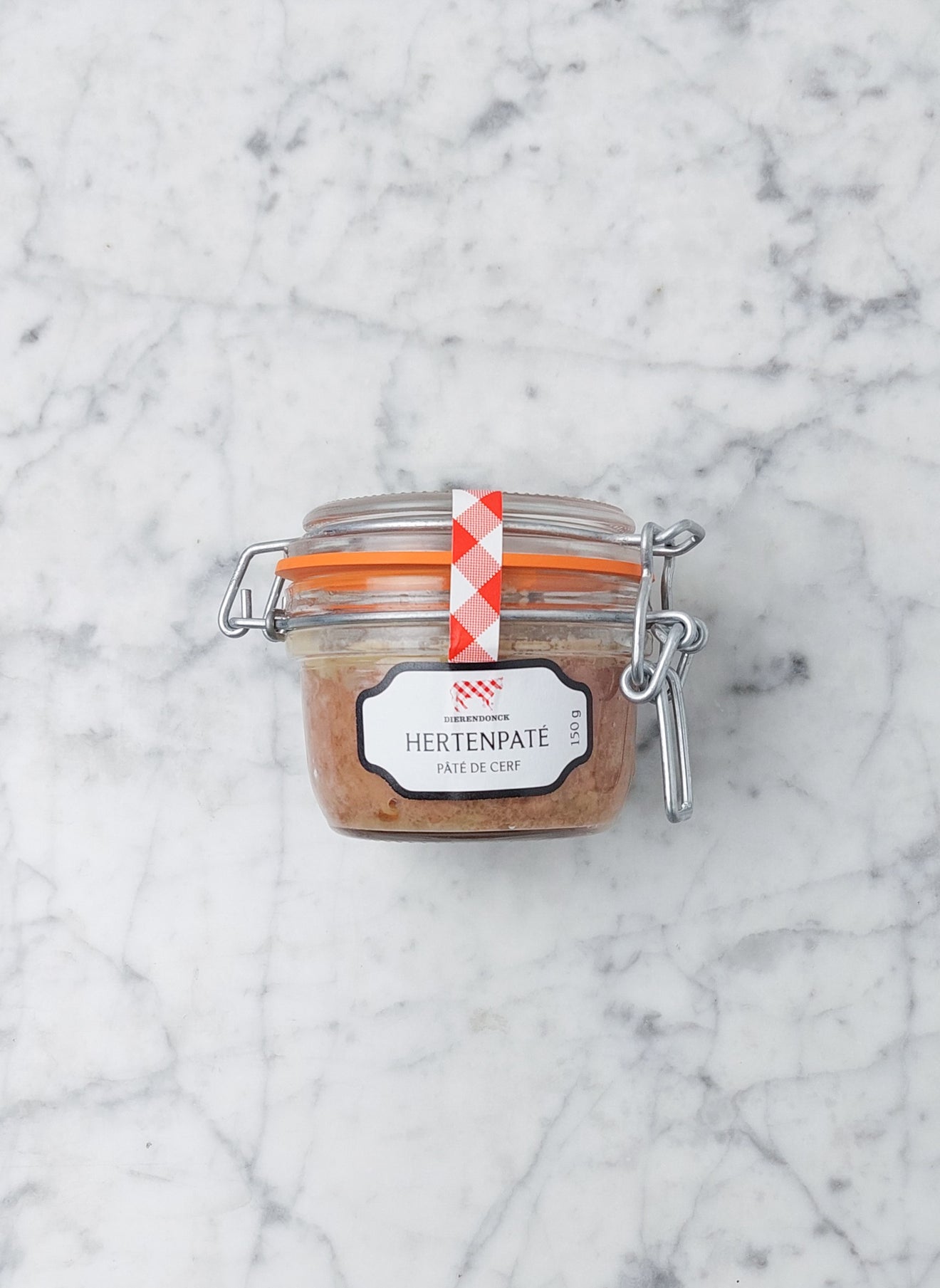 1773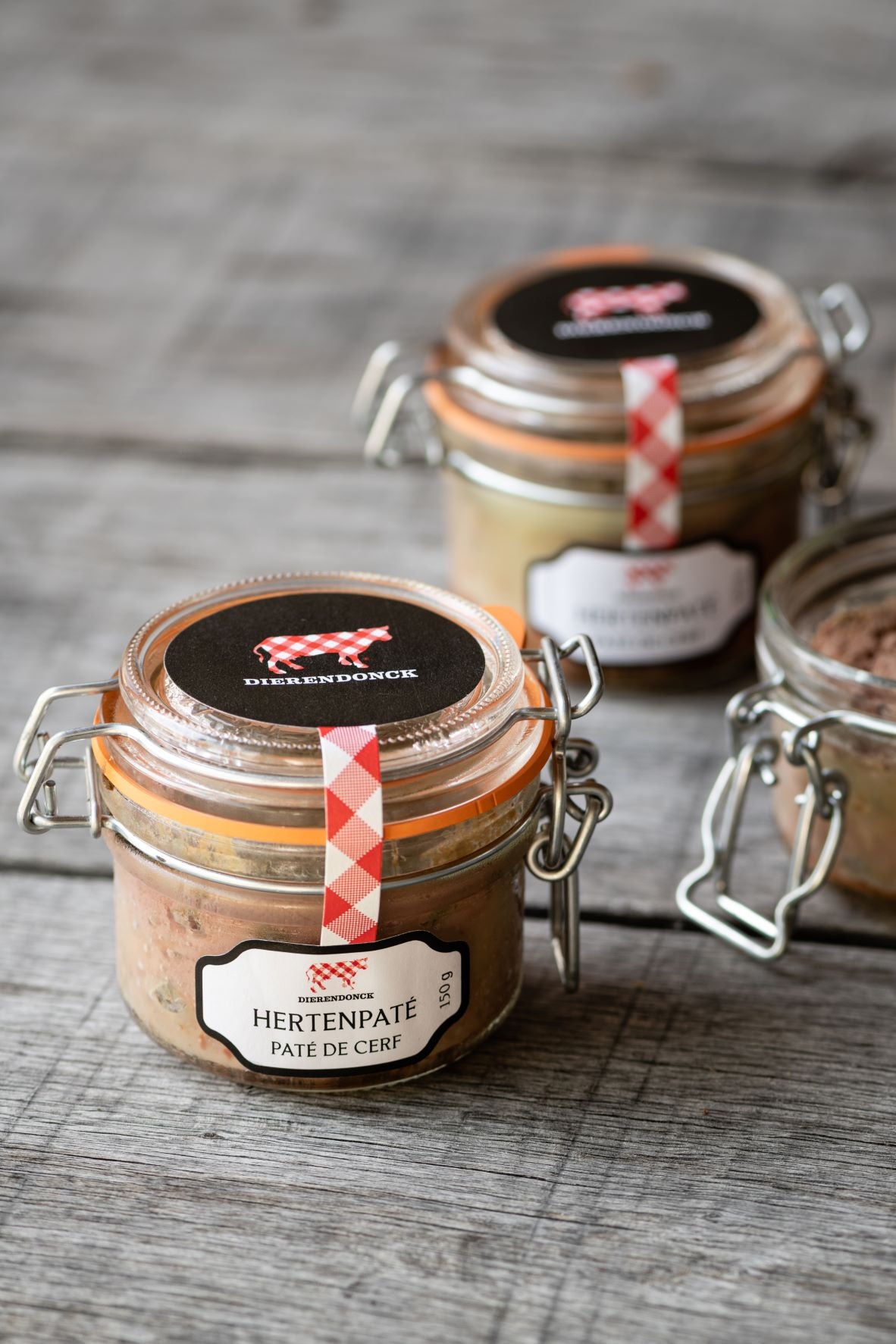 Taste our venison pâté, a delicacy made with extreme precision and dedication, inspired by Raymond Dierendonck's own traditional pâté recipes. This masterfully prepared venison pâté brings together the rich flavours of venison into perfect harmony. The result is a pâté that reflects the soul of the game in every bite.

For the ideal taste experience, we recommend serving this game pâté with a confit of spiced mango. This surprising and original combination of flavours will tantalise your taste buds and broaden your culinary horizons.

Moreover, we deliver our game patties in cute, resealable and reusable glass jars. This way, you can not only enjoy the refined flavours, but also preserve the charm of this artisanal preparation.
Weight:
150 gr
Complete your meal
Ingredients:
venison (38%), pork (30%), pork liver (16%), pork fat (5%), chicken liver, vegetables (SELDERIJ), red wine, salt, water, EGGS, MILK, herbs & spices (SELDERIJ, MOSTERD), cognac, rice starch, ROOM, port, olive oil, vinegar, preservative (sodium nitrite), dextrose, spice extract (SELDERIJ), sugar, flavouring, vanilla, emulsifier (sodium pyrophosphate), antioxidant (ascorbic acid, sodium ascorbate), colouring agent (turmeric, ammonia caramel), flavouring, yeast extract, vegetable powders (onion, leek), vegetable oil, food acid (citric acid, sodium citrate), white wine vinegar, natural flavouring, sulphite, mandarin distillate.
Nutritional value per 100 gr:
| | |
| --- | --- |
| Energy | 818 kJ / 196 kcal |
| Fat | 12,7 gr |
| Saturated fat | 5,5 gr |
| Carbohydrates | 1,3 gr |
| Sugars | 1,0 gr |
| Protein | 18,3 gr |
| Salt | 1,26 gr |
What our customer say