2048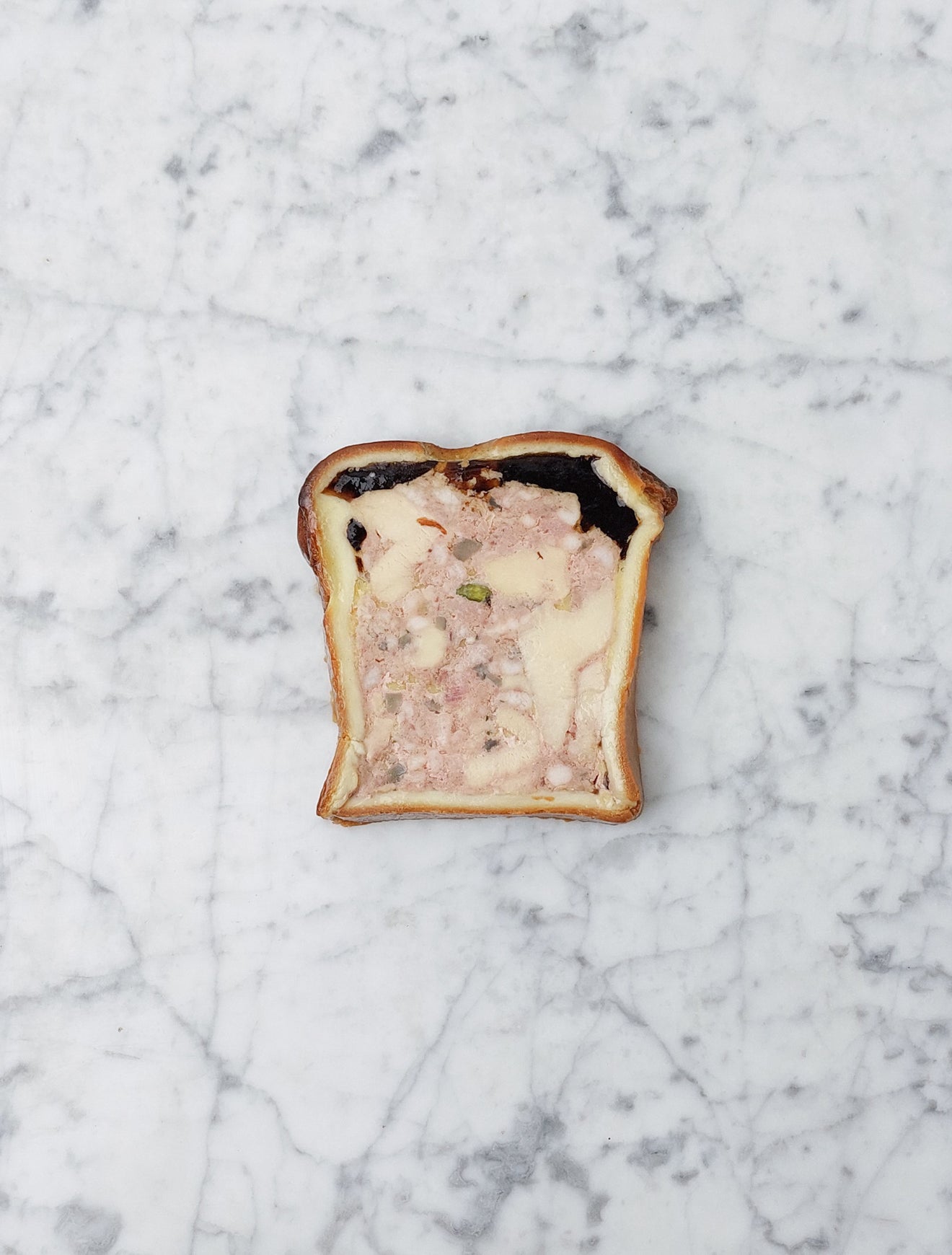 3000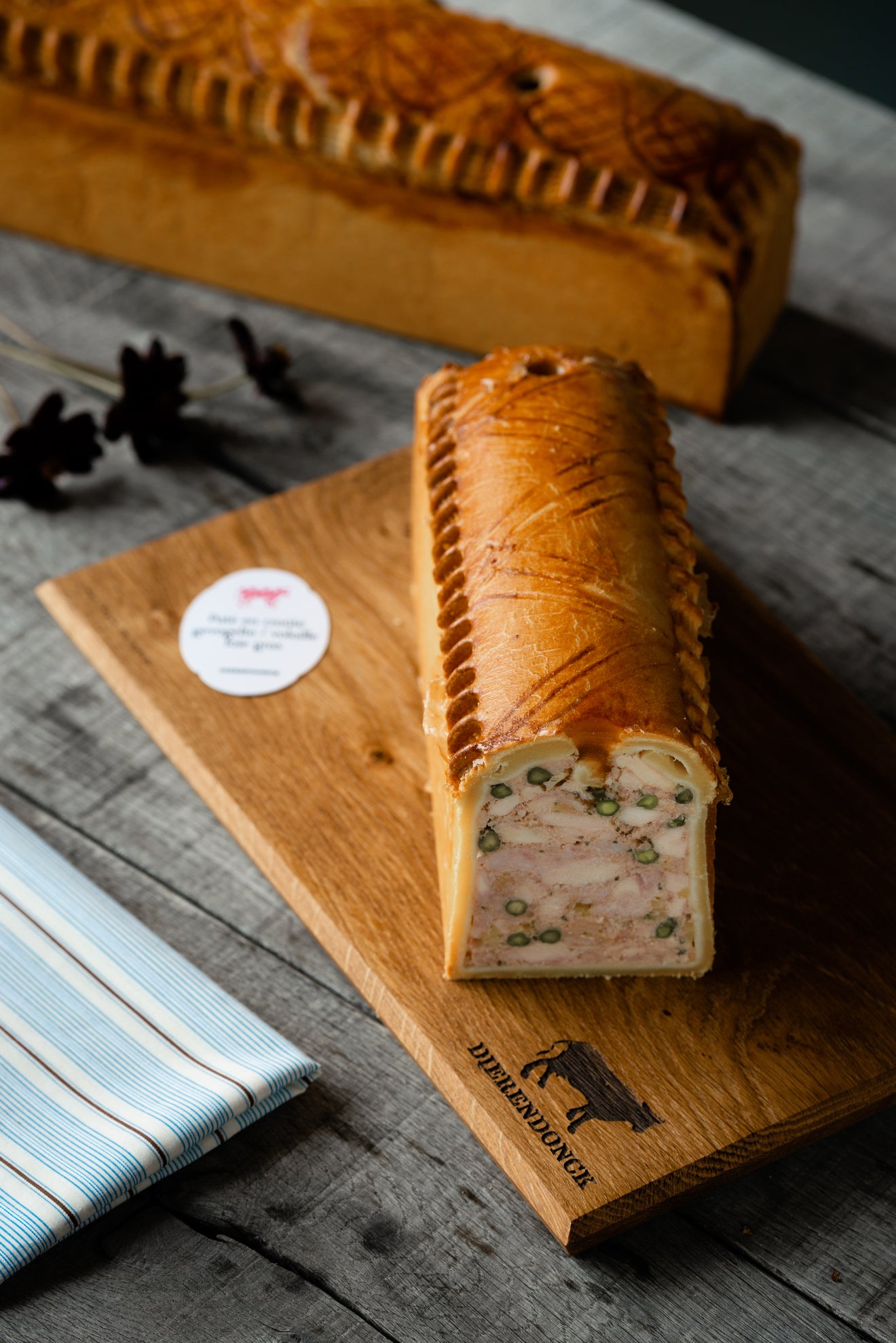 1773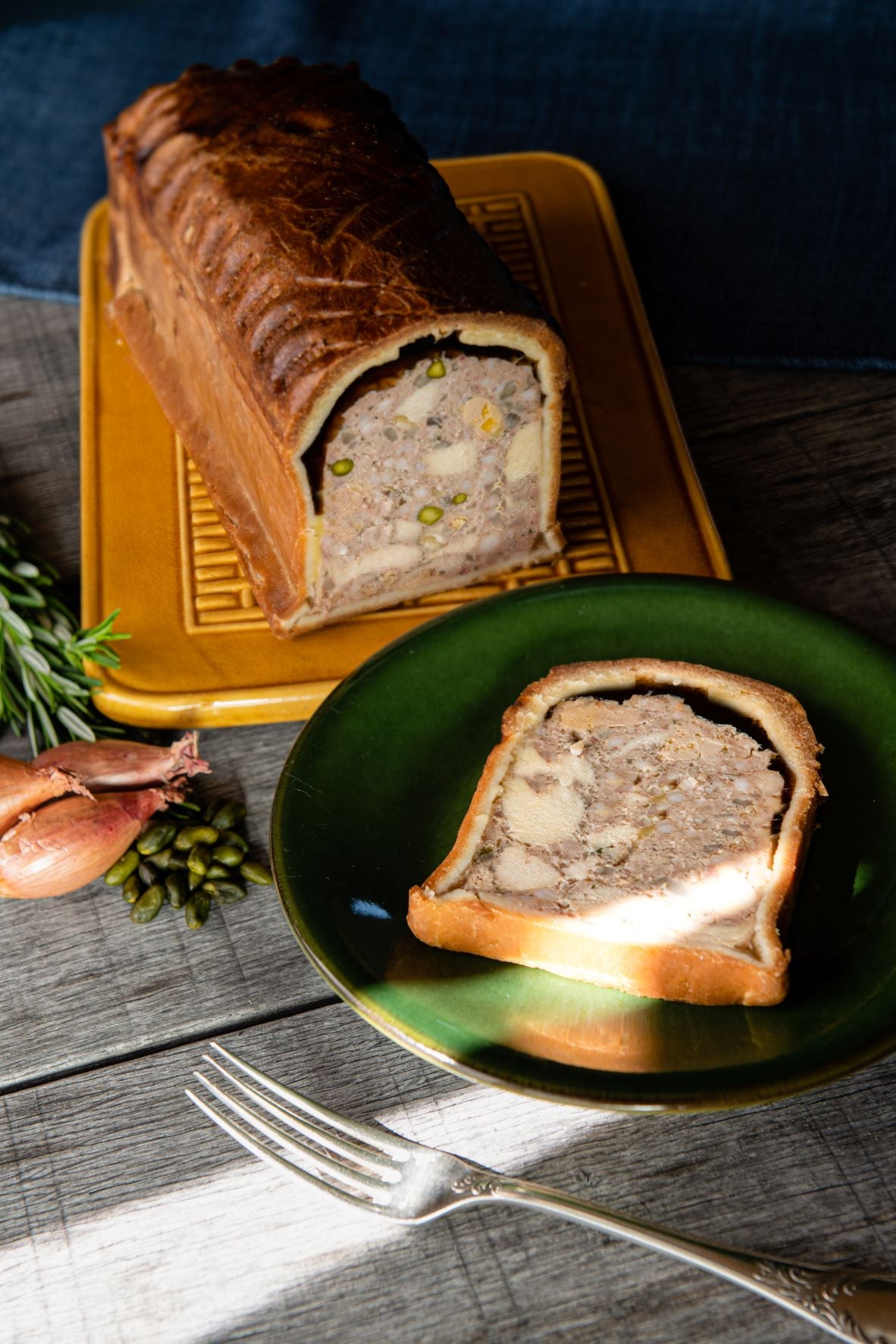 2048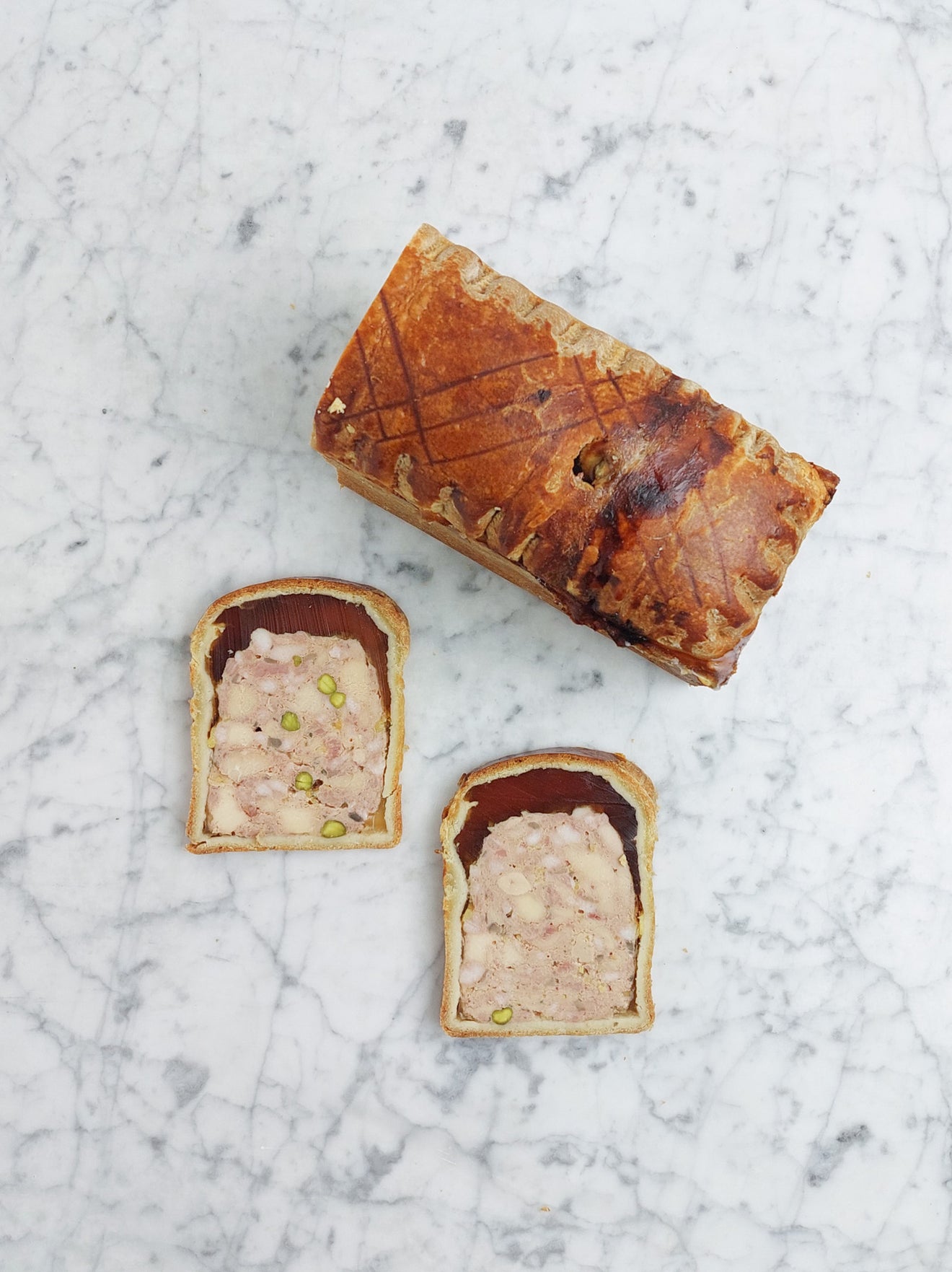 Paté en croûte - Farm chicken & foie gras
The sublime flavour of our Paté en croûte is a clever example of French charcuterie. The delicate interplay of tender farmhouse chicken and delicate foie gras, wrapped in a crisp crust of puff pastry, forms a harmony of flavours and textures that enchants your taste buds.

Whether you serve it as a starter, at a cold buffet, or as a sophisticated appetiser, the Paté en Croûte adds a touch of elegance to any occasion. The crispy crust contrasts the soft, creamy filling and makes every bite a real sensation.
Weight:
+- 200gr
Complete your meal
Ingredients:
pork (18%), chicken meat (18%), foie gras de canard (7%), chicken liver (4%), water, EGG, CREAM, salt, pork skin, PISTACHIO, lemon juice, BUTTER, herbs & spices, onion, white wine, sugar, vegetables (CELERI), preservative (sodium nitrite, potassium sorbate), food acid (citric acid, lactic acid, acetic acid), porcine gelatin, glucose syrup, flavor enhancer (monosodium glutamate), flavoring, WHEAT FLOUR, corn starch.
Nutritional value per 100 gr:
| | |
| --- | --- |
| Energy | 1111,37 kJ / 266,13 kcal |
| Proteins | 11,61 gr |
| Carbohydrates | 16,26 gr |
| Of which sugars | 1,33 gr |
| Fats | 17,04 gr |
| Of which saturated | 7,17 gr |
| Salt | 1,53 gr |
What our customer say
Klantenreviews
Schrijf een review
Stel een vraag
07-24-2023
Hoogste qualiteit niet te missen. Maar peper duur...
Toch het dubbel van de prijs van Iershe steak bij Colruyt... Maar voor de eerste keer in jaren dar ik het zoekt, de pastrami is een echte pastrami zoals in VS. Niet zoals bij grote handelaars. Niet te missen!
Marc K.

Belgium
01-13-2023
excellent
Ik zal het zeer binnenkort aanbevelen:)
Carmelo I.

Belgium