2048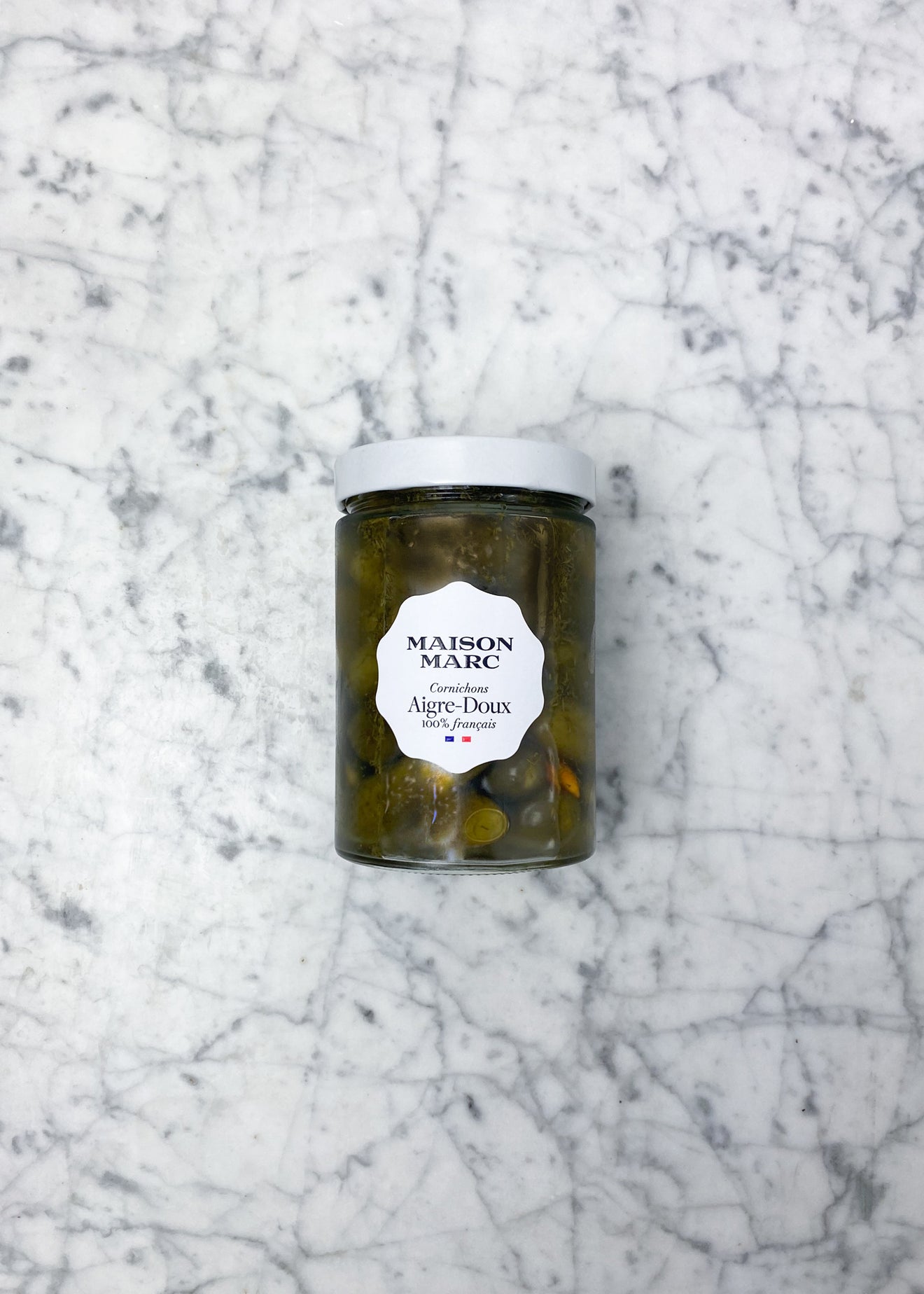 Maison Marc - Extra Fine Gherkins
100% French gherkins.
It is a complex crop that does not guarantee fixed quantities and requires a lot of labour to pick. Gherkins can double in size in a day: picking them at the right time is essential! Humanity is therefore at the heart of this approach. Henri and his teams work all year round to produce quality pickles and vegetables.

No herbicides, no insecticides, no preservatives.
Cultivated, hand picked and packaged by Maison Marc in Burgundy.
Ingrédients: gherkins, vinegar, water, salt, sugar, mustard seeds, chilli pepper, dill.
Complete your meal
What our customer say