2048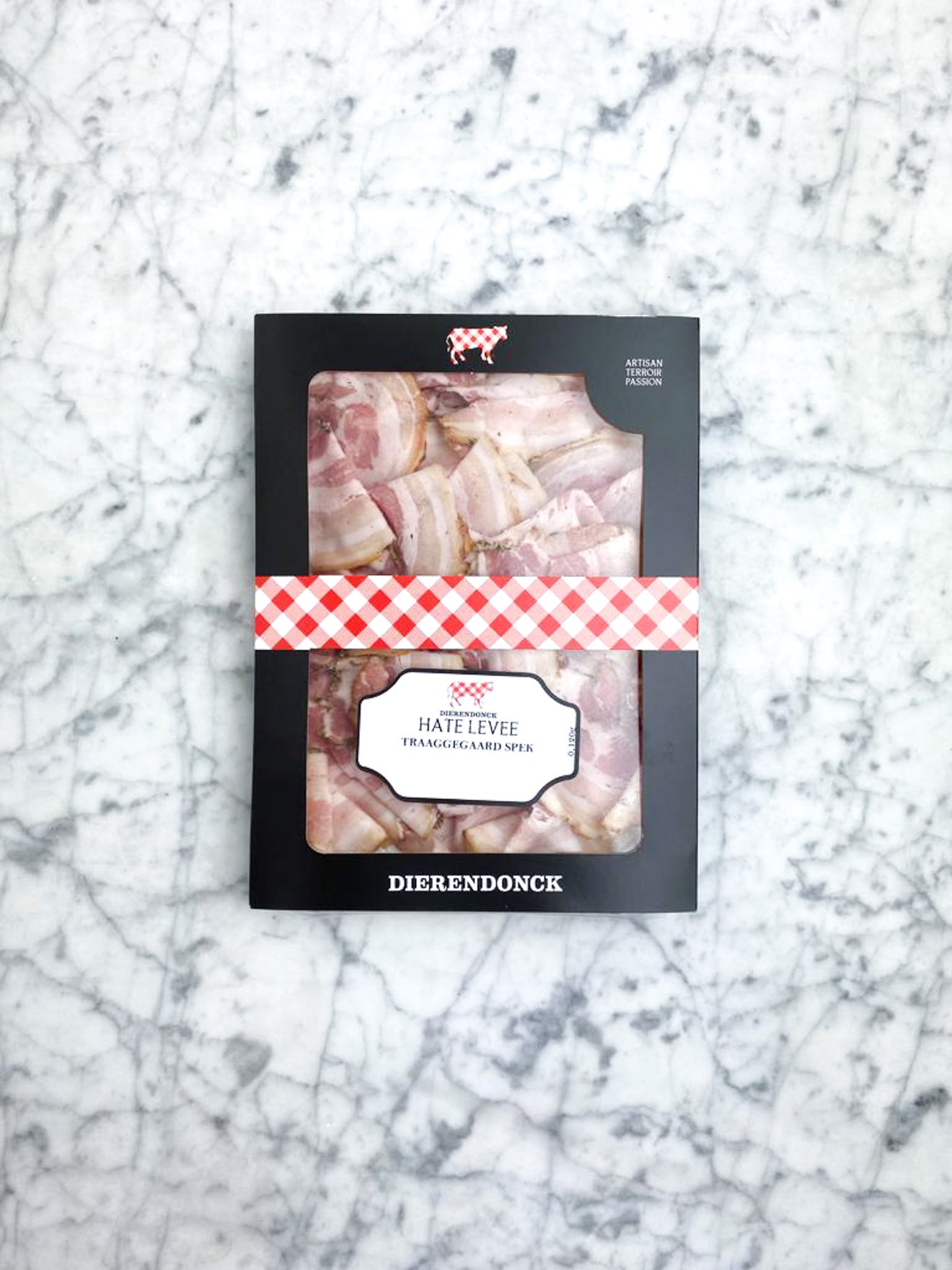 2048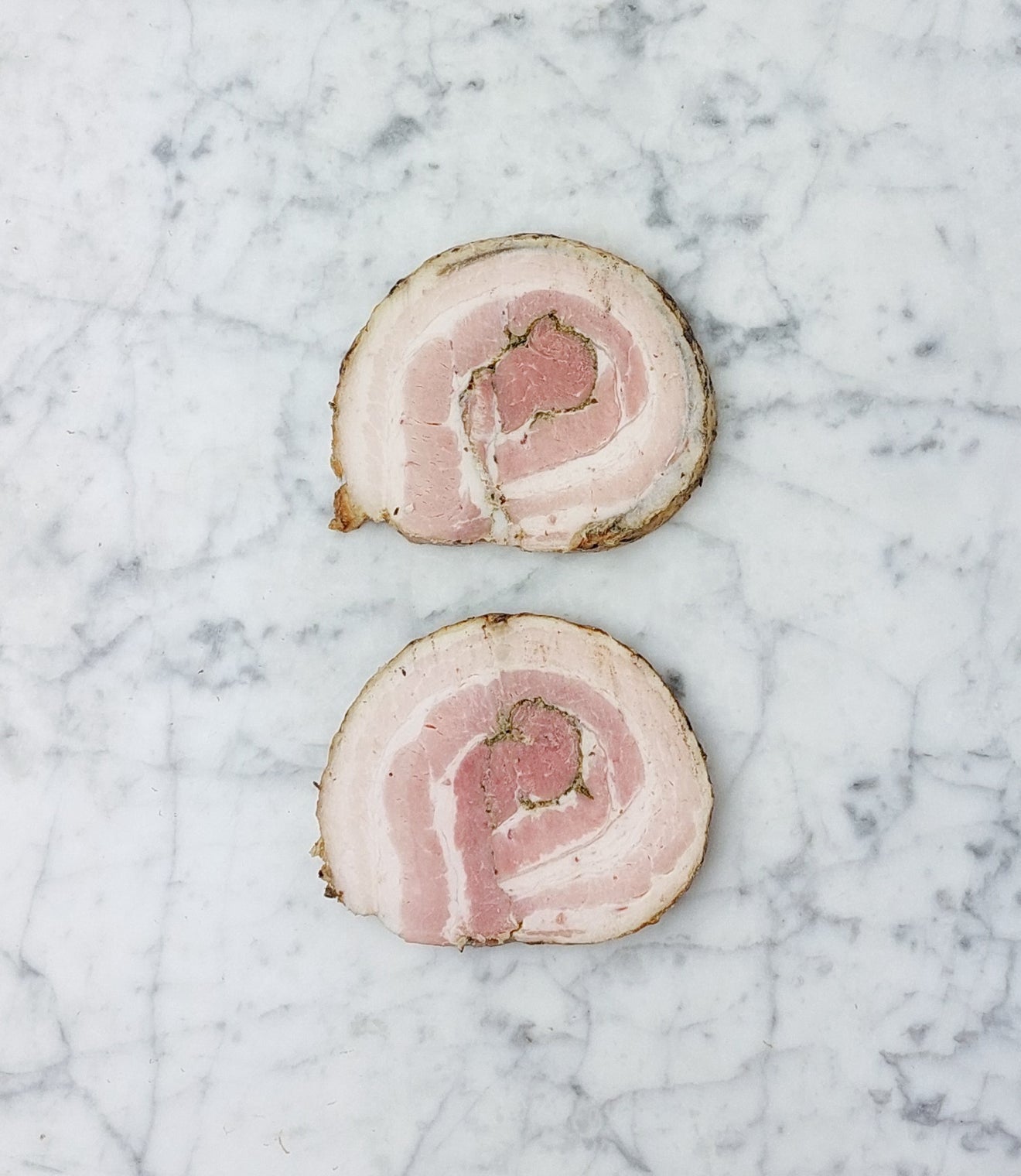 A spicy roll of pork belly
Hâte Levée is a pork belly rolled up with delicious fresh herbs and slowly cooked in the oven.
It's a dish that is especially popular in the Belgian mining region. The miners had to get up very early, hence the name 'Hâte Levée', and made the preparation the day before so that it was easy to take with them for lunch.
Our manager in Uccle, Mathieu, developed and refined the recipe together with Hendrik Dierendonck and the result is a beautiful piece of craftsmanship with a touch of passion for the trade.
Now available sliced!
Weight:
80gr
Complete your meal
What our customer say