2000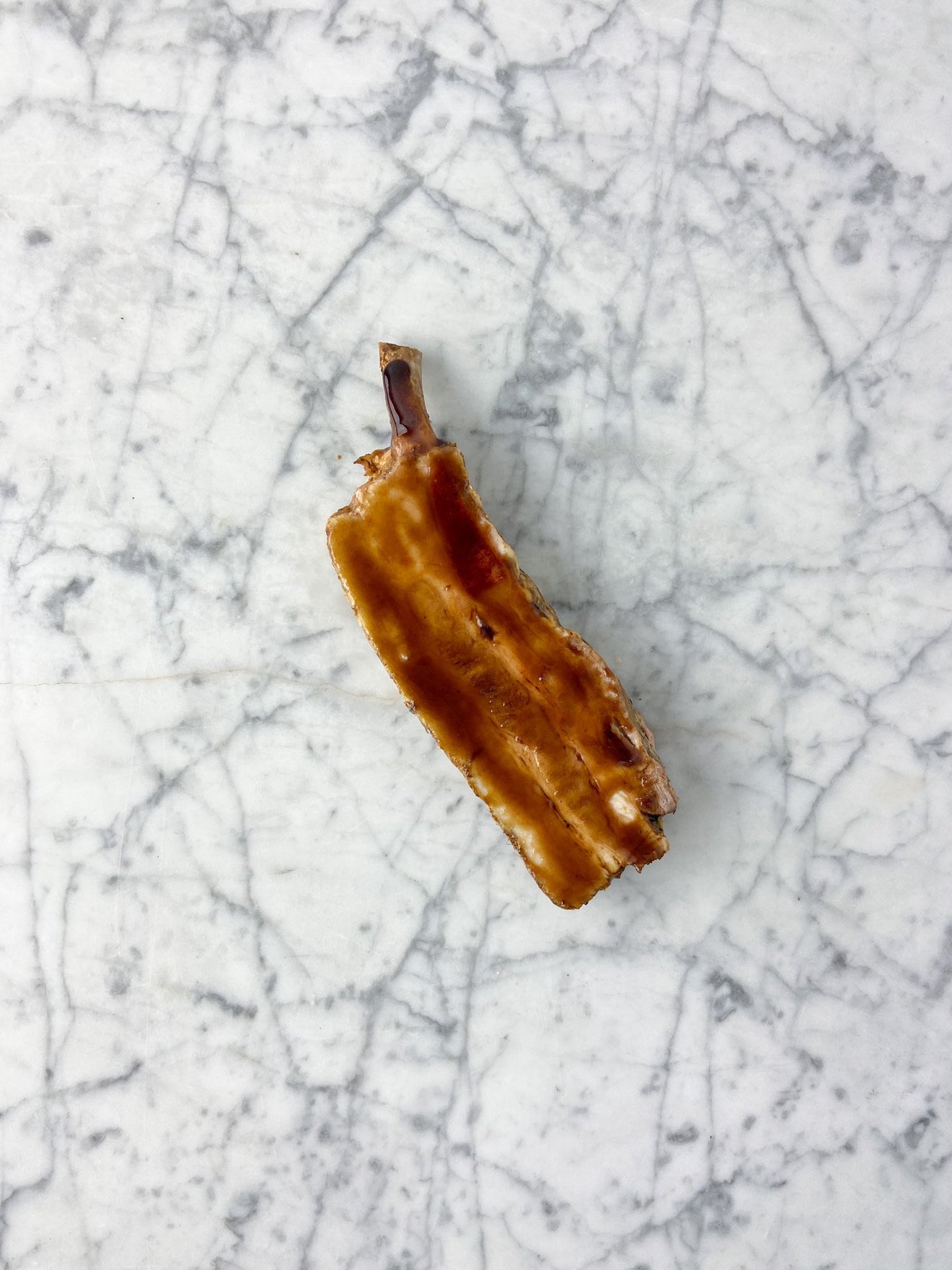 We cut up the gorgeously fatty belly of the Menapii pig in our very own atelier. We start by marinating the short rib in a delicious rub, before slow-cooking it for a full 18 hours. This results in a marvellously succulent short rib, with a veritable explosion of flavours.
Serving tip
Ideally, roast the meat on the BBQ for a short while before coating it with Dierendonck's tasty glaze. Goes well with a helping of pickled crisp apple and celery!
Weight
250gr - 1 piece
Complete your meal
Articles about this product
What our customer say
Klantenreviews
Schrijf een review
Stel een vraag
01-08-2022
Vol van smaak ook super als bijgerecht
Hadden dit deze zomer ook al eens besteld voor op de BBQ en waren nu al overtuigd. Deze keer heb ik het geserveerd als bijgerecht bij de mergpijp (recept website) de shortribs zijn geweldig. Vol van smaak en gemakkelijk te serveren. Top product!
Heymans F.

Belgium
09-28-2021
Zalige stukskes vlees en goe verpakt.
Alleen zou ik de betalingsmogelijkheden wat updaten. Bv. Via de Bancontact app betalen enzo. Nu moet je thuis bestellen en niet on the road omdat je dat bankbakske nodig hebt. Ik denk dat je zo al veel bestellingen misliep.
Franky D.

Belgium
07-30-2021
Top kwaliteit
Perfecte levering en kwaliteit.
Sarah D.

Belgium
04-02-2021
Vincent S.

Belgium