2858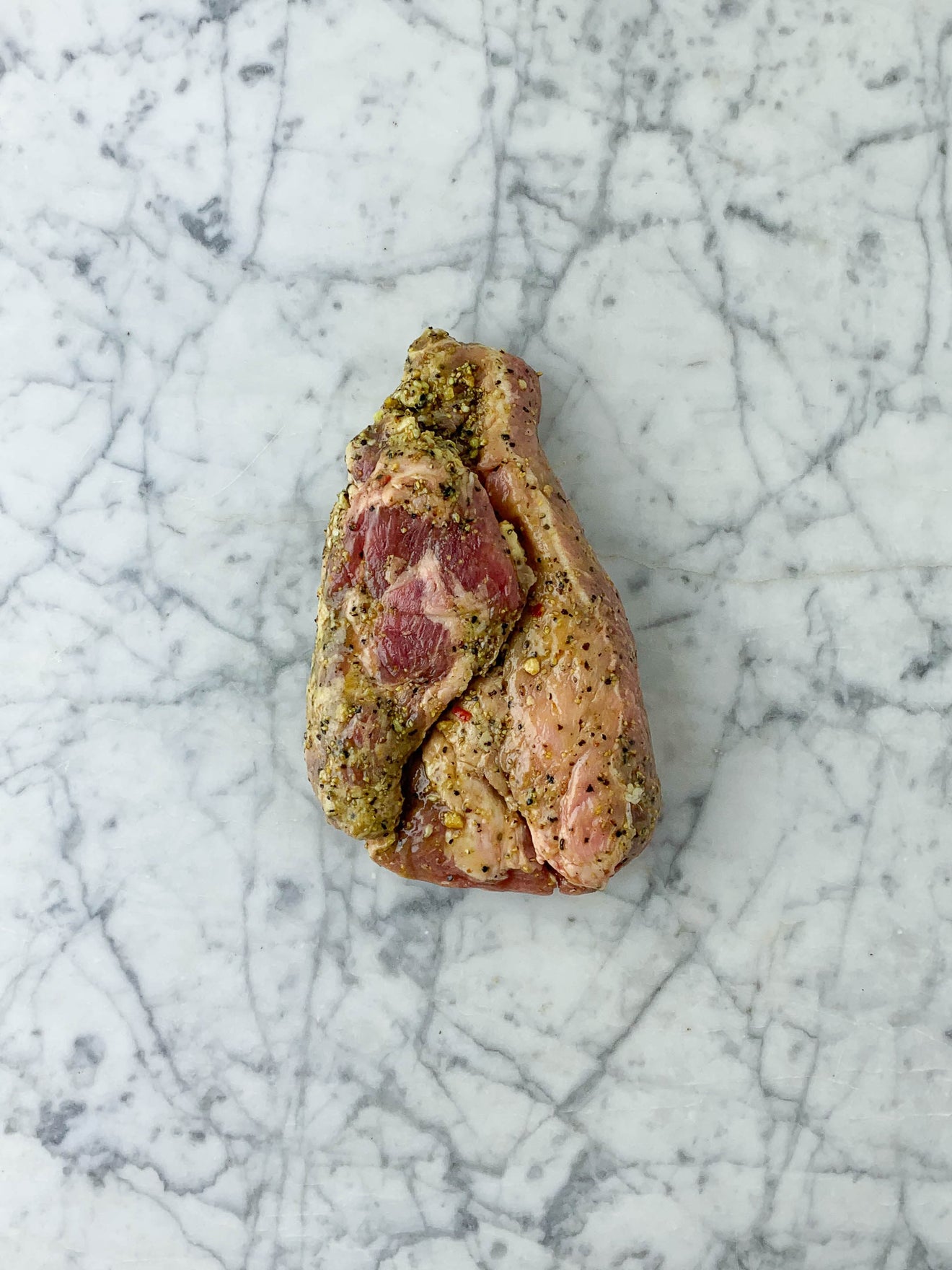 In one word: sublime
Pluma is a beautifully fatty cut of meat from the neck of the Iberico pig. It is marbled with fat, which in the case of Iberico pork is exceptionally flavourful. To get it BBQ-ready, we marinate it in some olive oil and black pepper. The best way to bring out its taste is to grill it very briefly, making it tantalisingly crispy on the outside but nice and red on the inside. .
This fragile product has been frozen immediatly and nicely packaged, to preserve the optimum quality. As a result, this product cannot be refrozen.
Weight:
300gr
TIP for the BBQ:
Grill this piece of meat very briefly (4 to 5 min.) on a nice fire, without flames. This way, you can serve it nice and crispy. Sprinkle with a pinch of coarse salt.
Extra tip: serve in strips as an appetiser, or as the main course.
Complete your meal
What our customer say
Klantenreviews
Schrijf een review
Stel een vraag
12-20-2022
Excellent quality, highly recommendable
The meat is very good, the delivery timely and well packaged, I highly recommend it. Small bemol, one article being out of stock, we got to pay for the delivery, although our initial order was above the (high) 150 Euro ceiling. Not a big deal (hence no deduction), just not a very commercial gesture.
11-20-2022
Schitterend stukje. Ontdekking.
Schitterend stukje!
Thomas v.

Belgium
05-01-2022
Un régal
D'une tendresse et d'une saveur extraordinaire
STephanie C.

Belgium
01-03-2022
Sappig en heerlijk gekruid, een succulent stukje vlees!
Ideaal voor op de Big Green EGG.
Philip D.

Belgium
12-14-2021
Wij bestellen al ons vlees bij Dierendonck en de Pluma is toch altijd een favorietje.
Zeer smaakvol en vers.
Natalie G.

Belgium
11-20-2021
Délicieux
Un délicieux morceau de viande Jamais déçu !
Duran S.

Belgium