2000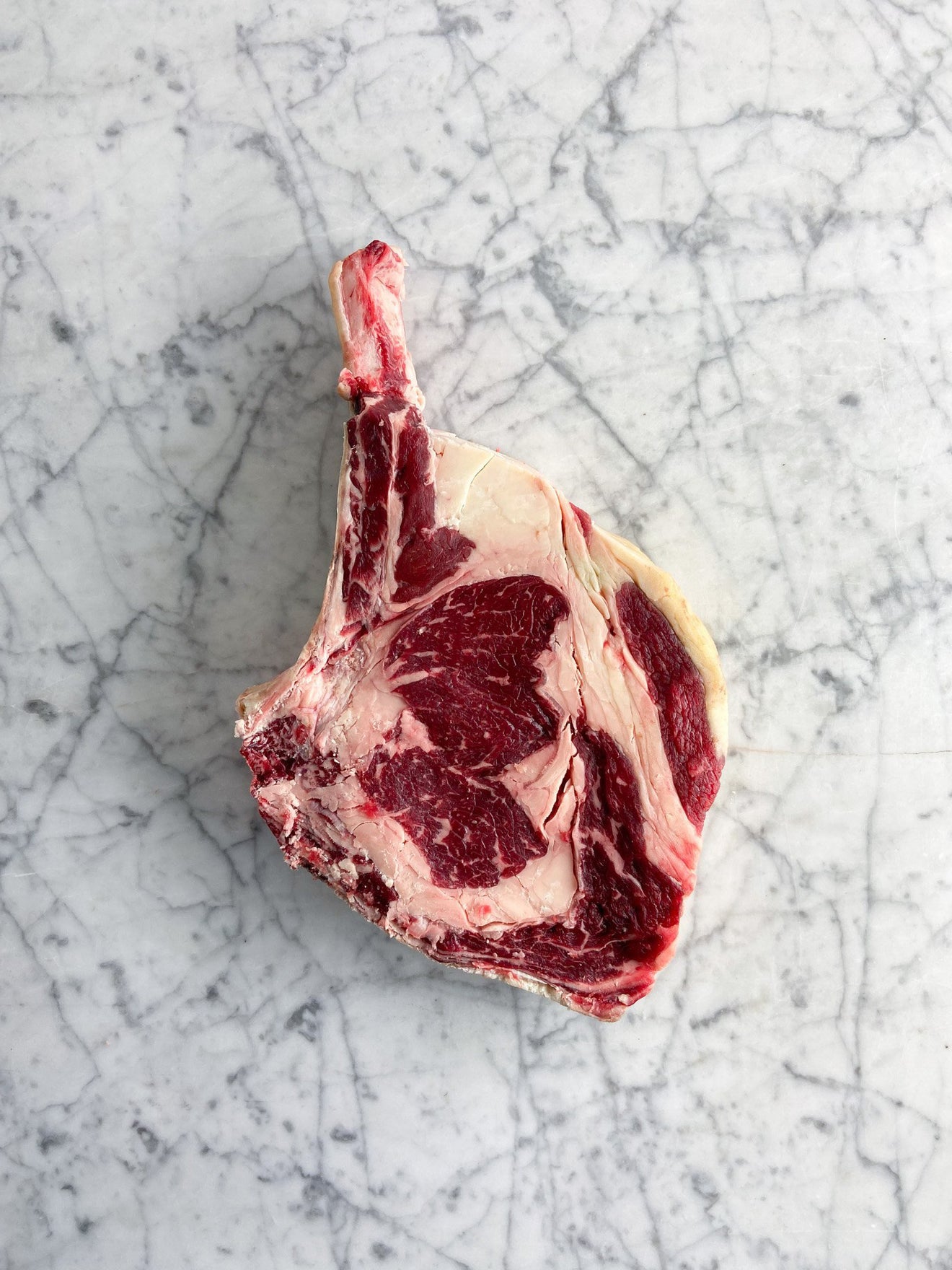 These Spanish draught cattle are 12 to 16 years old. We were one of the first to start importing their meat from Galicia a decade ago. It tastes almost like a fine cut of game that has been aged for 7 to 10 weeks. A Spanish colleague handpicks the animals for us; whenever possible, we try to purchase the buey (bullock). Rubia Gallega is the ultimate meat for experienced carnivores.
Weight: Rubia Gallega is only available in côte à 'os of 1kg.
Origin: Spain
Complete your meal
Articles about this product
Tips & Tricks
Hendrik style bone-in ribs
BAKING TIP: Hendrik-style bone steak Heat the meat, depending...
Read more
What our customer say
Klantenreviews
Schrijf een review
Stel een vraag
06-02-2023
Delicious
Excellent meat, delicious indeed! One piece feeds two hungry persons!
Camelia S.

Belgium
02-07-2022
Zeer goede cote a los.
Uitstekend malse cot a los.
Michel D.

Belgium
05-12-2021
Zeer lekker gerijpt vlees
Alles wordt zeer professioneel verpakt en geleverd om dan met groot genot te serveren.
Benoît D.

Belgium