2048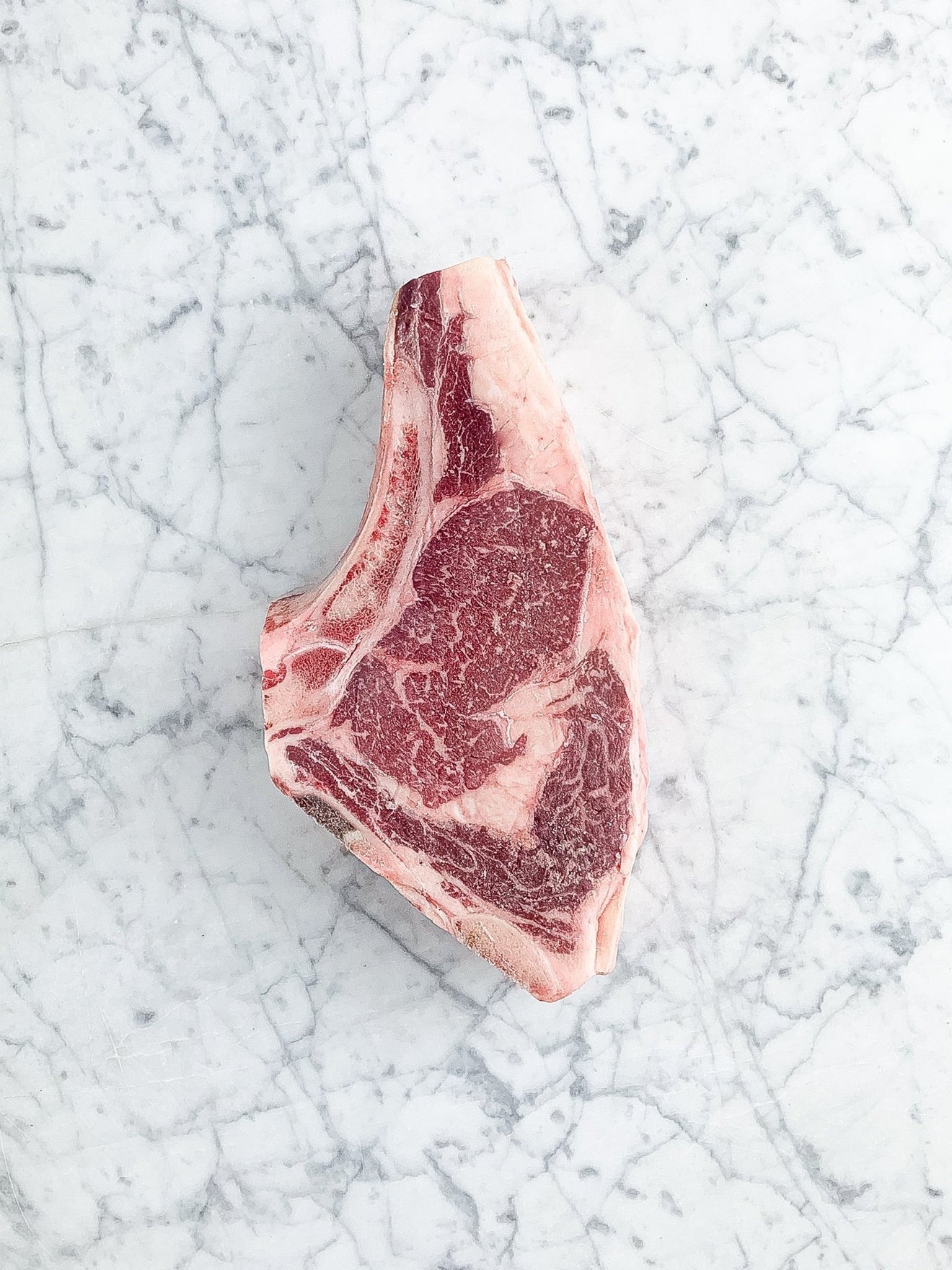 2000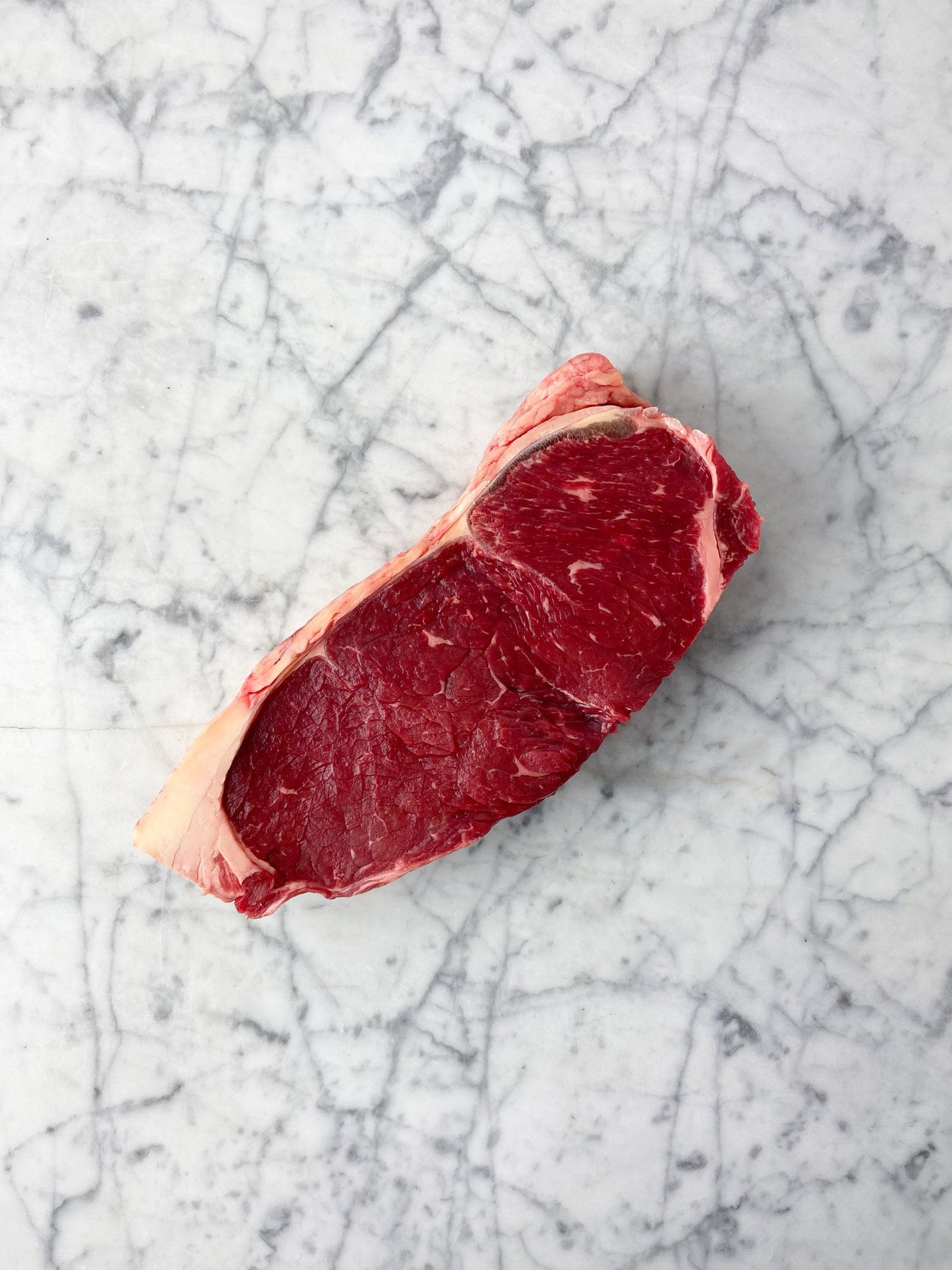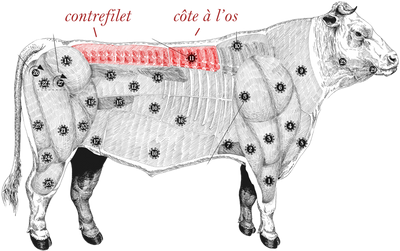 These mature dairy cows have produced quite a bit of milk in their lifetimes, which is what makes their gorgeous meat so creamy and rich in fat. It simply melts in your mouth! A treat for anyone who loves a juicy bit of meat.
The sirloin is cut from the short loin, which makes for a leaner cut than the côte à l'os. It has been completely deboned and is an ideal size for two.
Ageing : aged for 5 weeks
Complete your meal
Articles about this product
Tips & Tricks
Hendrik style bone-in ribs
BAKING TIP: Hendrik-style bone steak Heat the meat, depending...
Read more
What our customer say
Klantenreviews
Schrijf een review
Stel een vraag
08-29-2022
Perfect
Expérience en ligne très simple et viande de très bonne qualité ! A recommander !
08-22-2022
subliem smaakvol vlees, afgeleverd op het afgesproken tijdstip! Voor herhaling vatbaar
Thomas V.

Belgium
01-07-2022
Prachtige producten
Beste, Producten was super ingepakt voor de transport en goed koel bewaard. Dekwaliteit van vlees was top en mooi vacuüm verpakt waardoor vlees zijn kwaliteit goed bewaard. Mooi mapje met overzichtelijk factuur en bedankt woordje Wij zullen zeker terug bestellen Rottiers
Bruno R.

Belgium
12-14-2021
Heerlijk stuk vlees ! Blijft onze favoriet !
Reverse op de BGE, dan cavemen style voor een mooie korst, heerlijk ! Keer na keer even lekker
Geert V.

Belgium
07-23-2021
Gerrit V.

Netherlands
05-30-2021
Zeer lekker.Mooie smaak.
Goede ervaring.De raadgevingen i.v.m.het bakken en op temperatuur laten komen goed opgevolgd.
Neron S.

Belgium