1923
2000
Fifteen years ago, Hendrik decided to save this breed. These chocolatey brown cows graze in the pastures of the Westhoek, including on our own farm. We allow them to calve two to three times, an important step to guarantee the quality of their meat. It takes six or seven years before West Flanders Reds are ready for slaughter. By then, their meat has acquired its trademark burgundy colour and taken on a delicious fattiness. It has a potent taste and is incredibly tender, with delicate fibres. We leave the carcasses to mature on the bone for a few more weeks – the secret to achieving a true terroir product of the highest quality. The revival of this unique breed owes a great deal to the enthusiastic endorsement of master chefs across Europe.
Weight: West FlandersRed is available in a counter fillet of 500gr or a côte à l'os of 1.2kg.
Origin: West Flemish Polders
Maturation: 38 days
Complete your meal
Articles about this product
What our customer say
Klantenreviews
Schrijf een review
Stel een vraag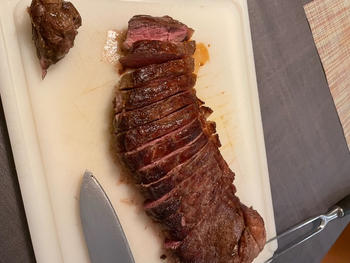 12-10-2021
Schoon stuk Vlaams vlees!
Mooi groot stuk, ruim genoeg voor 2. Mooie diepe vleessmaak, stevig doch aangenaam smakelijk mondgevoel. Levering zoals altijd perfect.
Paul S.

Netherlands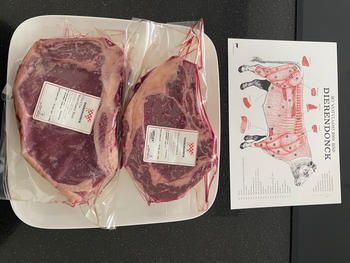 04-07-2021
Top kwaliteit en Service!
Zeer geslaagde bestelling. 2 prachtig gerijpte stukken vlees. Snelle en correcte levering. Ik ga zeker nog eens bestellen!
Paul S.

Netherlands
05-17-2021
West Vlaams rood beste vlees dat er is
Geachte, Dit vlees kan tippen zoals je op restaurant gaat eten. Had het de eerste maal gegeten bij restaurant ter doest en dat was een bangelijk ervaring en dit heb ik terug ervaren na eigen bereiding ook op de bqq Mvg Dirk&Nancy
Dirk V.

Belgium
05-13-2021
Duran S.

Belgium