1923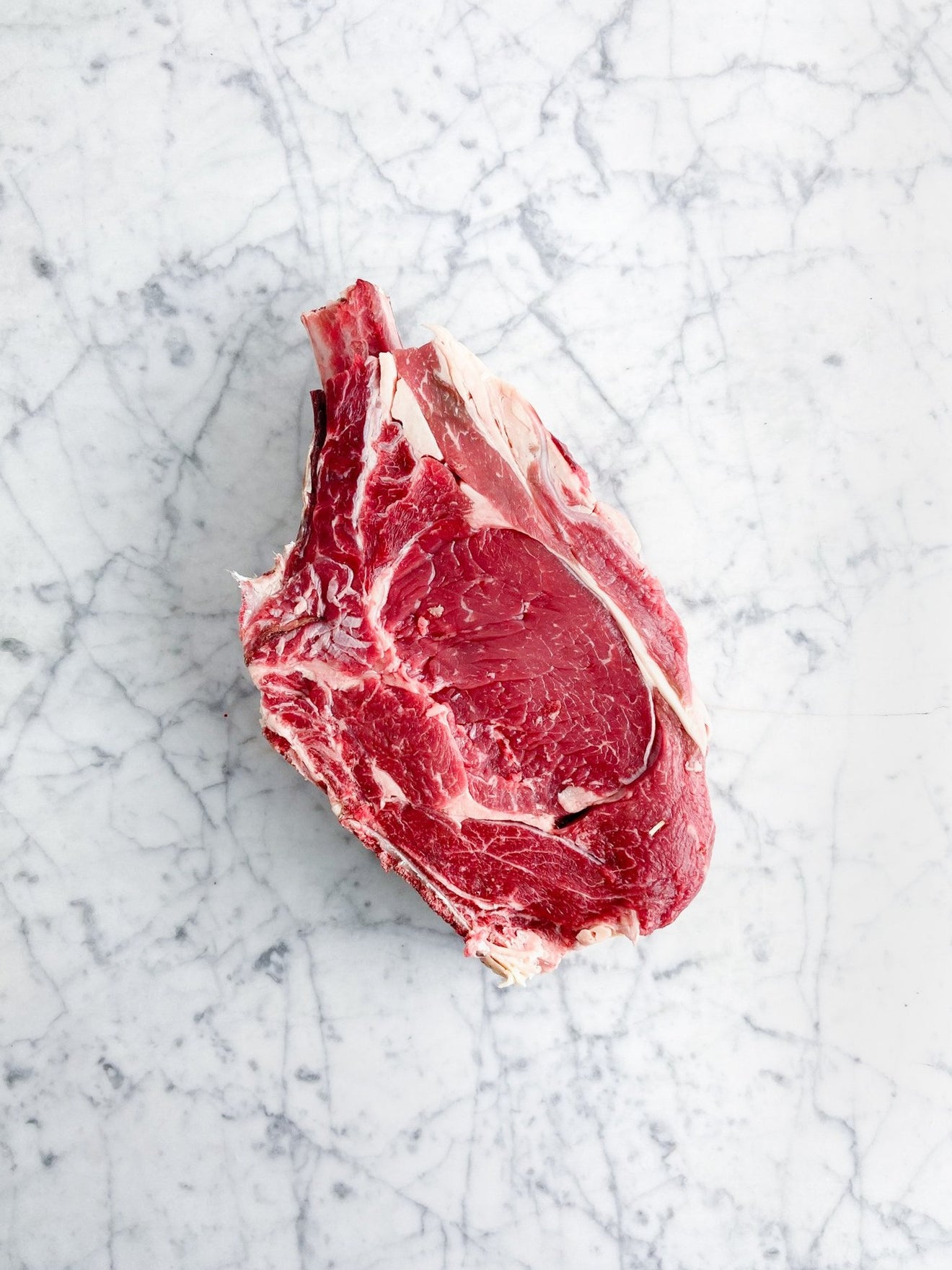 2000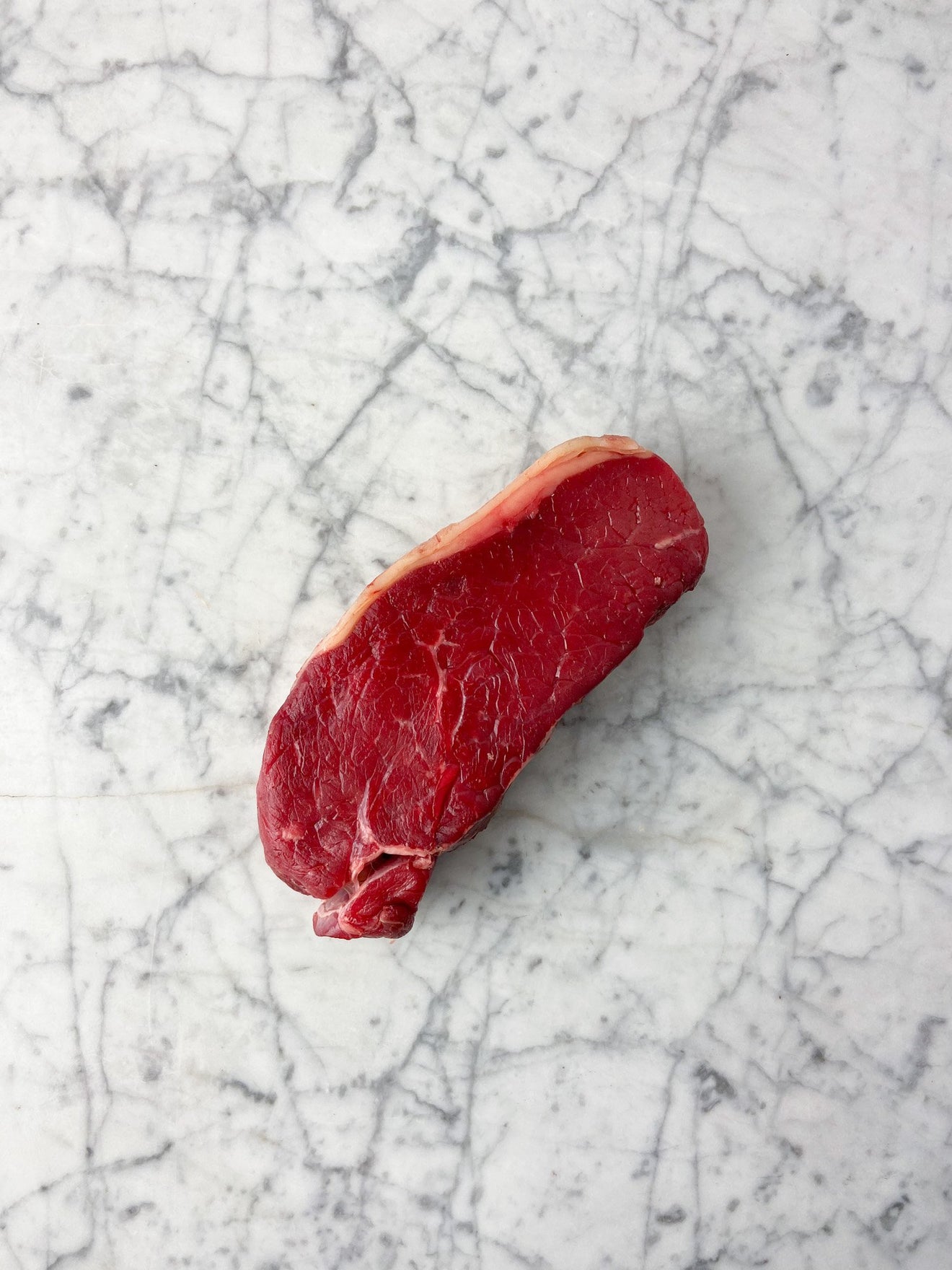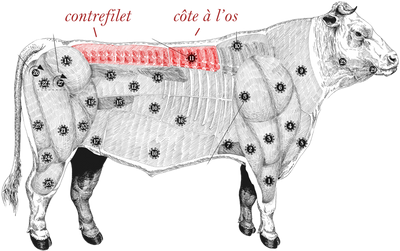 Fifteen years ago, Hendrik decided to save this breed. These chocolatey brown cows graze in the pastures of the Westhoek, including on our own farm. We allow them to calve two to three times, an important step to guarantee the quality of their meat. It takes six or seven years before West Flanders Reds are ready for slaughter. By then, their meat has acquired its trademark burgundy colour and taken on a delicious fattiness. It has a potent taste and is incredibly tender, with delicate fibres. We leave the carcasses to mature on the bone for a few more weeks – the secret to achieving a true terroir product of the highest quality. The revival of this unique breed owes a great deal to the enthusiastic endorsement of master chefs across Europe.
Weight: West FlandersRed is available in a counter fillet of 500gr or a côte à l'os of 1.2kg.
Origin: West Flemish Polders
Maturation: 38 days
Complete your meal
Articles about this product
What our customer say
Klantenreviews
Schrijf een review
Stel een vraag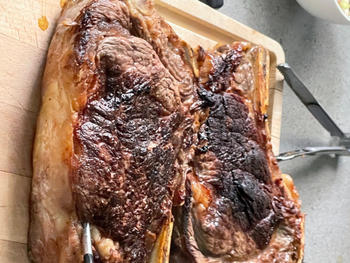 04-10-2023
High quality beef for (not only) a special occasion
Ordered T-bones for my better half's birthday celebration and according to the b'day boy and co the beef was super exceptional . All smooth from ordering online to delivering. Would much appreciate free home delivery for less than €150 for our usual /weekly consumption. In anycase, will definitely be a returning online customer.
Atorntip T.

Belgium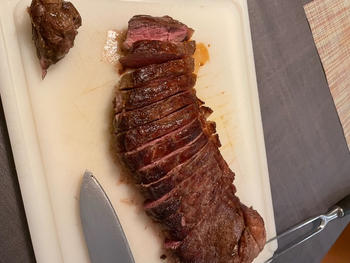 12-10-2021
Schoon stuk Vlaams vlees!
Mooi groot stuk, ruim genoeg voor 2. Mooie diepe vleessmaak, stevig doch aangenaam smakelijk mondgevoel. Levering zoals altijd perfect.
Paul S.

Netherlands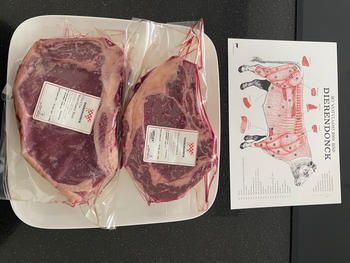 04-07-2021
Top kwaliteit en Service!
Zeer geslaagde bestelling. 2 prachtig gerijpte stukken vlees. Snelle en correcte levering. Ik ga zeker nog eens bestellen!
Paul S.

Netherlands
08-05-2023
Optimale dienstverlening qua bestelling en levering. Zoals het hoort! Met dank.
En zeker niet te vergeten: verdomd lekkere biefstuk!
Geert L.

Belgium
05-05-2023
zoals steeds top stuk vlees, het was weer genieten.
Bij iedere bestelling die ik plaats is er altijd rood west vlaams, zowel de côte à l'os als het kleine broertje (dit eet ik alleen op) Ook de twee schoonzonen zijn hierop verlekkerd gebakken op de bbq. Een kennis en liefhebber van steak vindt de smaak van rood west vlaams verfijnd.
Walter S.

Belgium
02-25-2023
The best in town
Prima kwaliteit en dienst
Denis B.

Belgium