2048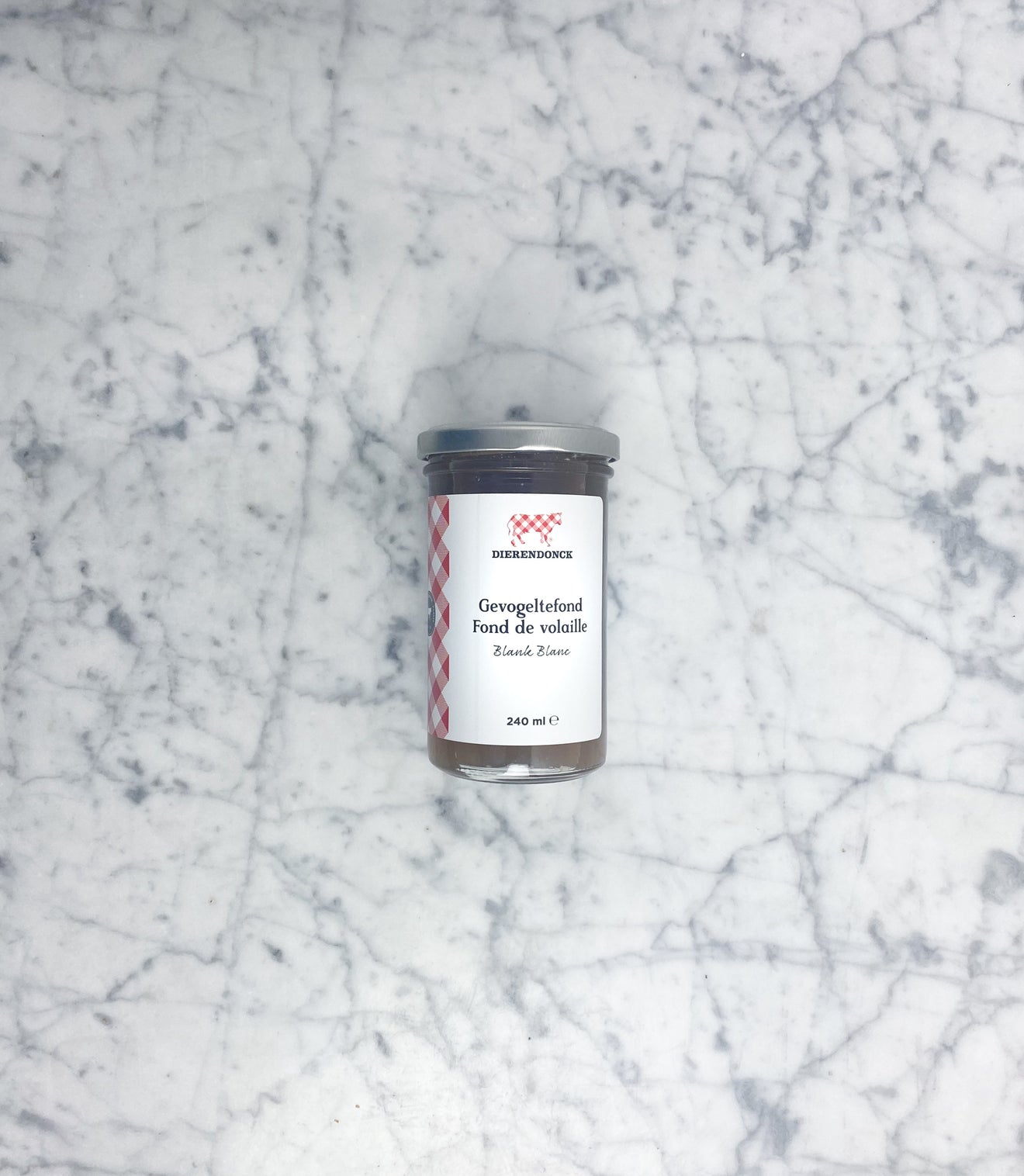 Poultry fond ensures a deep and powerful taste of your sauce or stew! Homemade with the carcasses of our farm chickens.
Comes in glass jars of 240ml
Complete your meal
What our customer say
Klantenreviews
Schrijf een review
Stel een vraag
03-19-2023
Zeer goede fond.
Nu was alles in orde, maar soms zijn de dekseltjes van de fond niet goed gesloten, waardoor ze opengaan in het postpakket en uitlopen (gehad met rundsfond). Ook al aantaal keer gehad dat de dekseltjes klikken als je erop duwt dus niet (meer?) goed gesloten waren. Super product dat ik zal blijven bestellen, maar ik geef het graag mee..
Cédric R.

Belgium