2048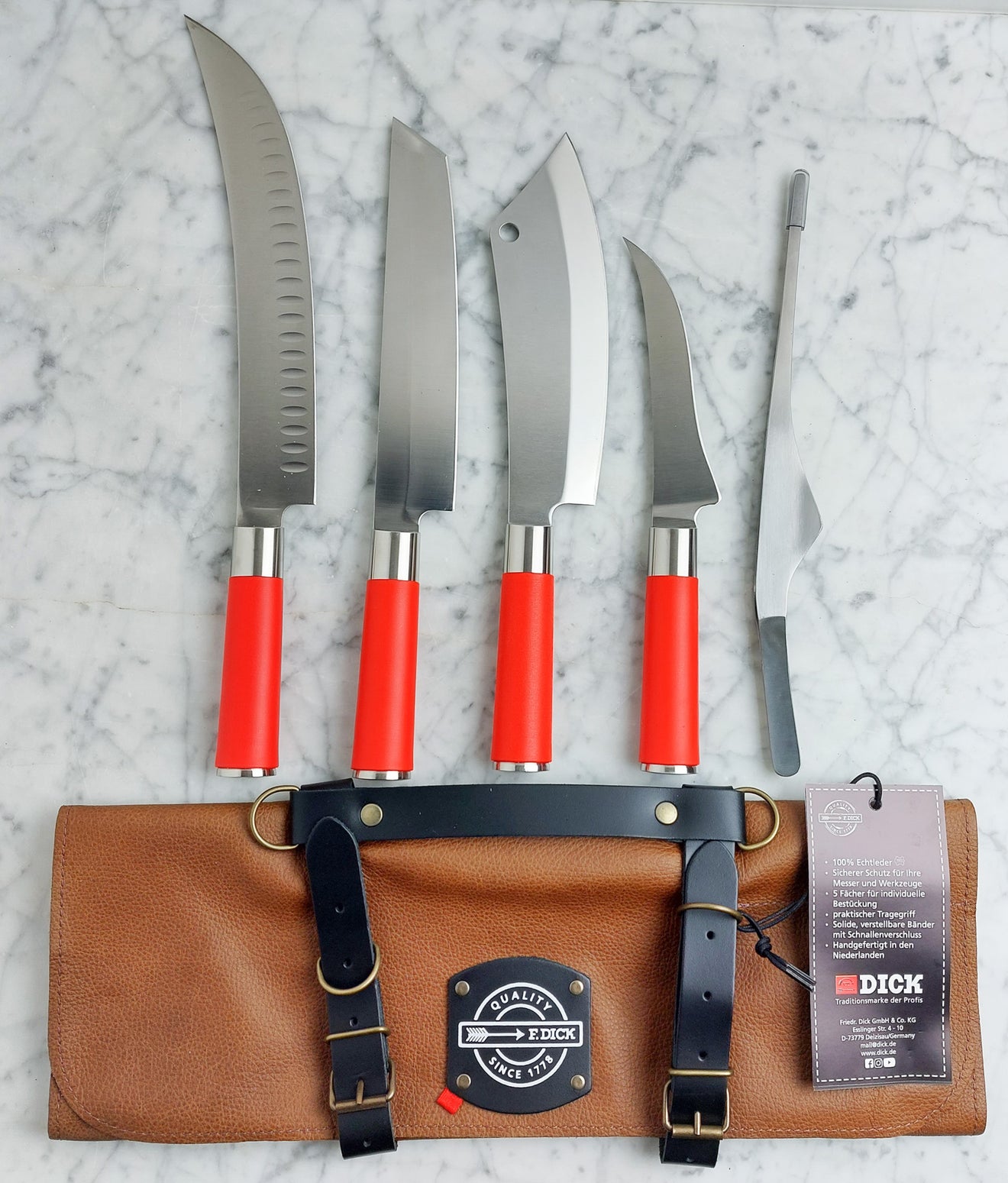 2048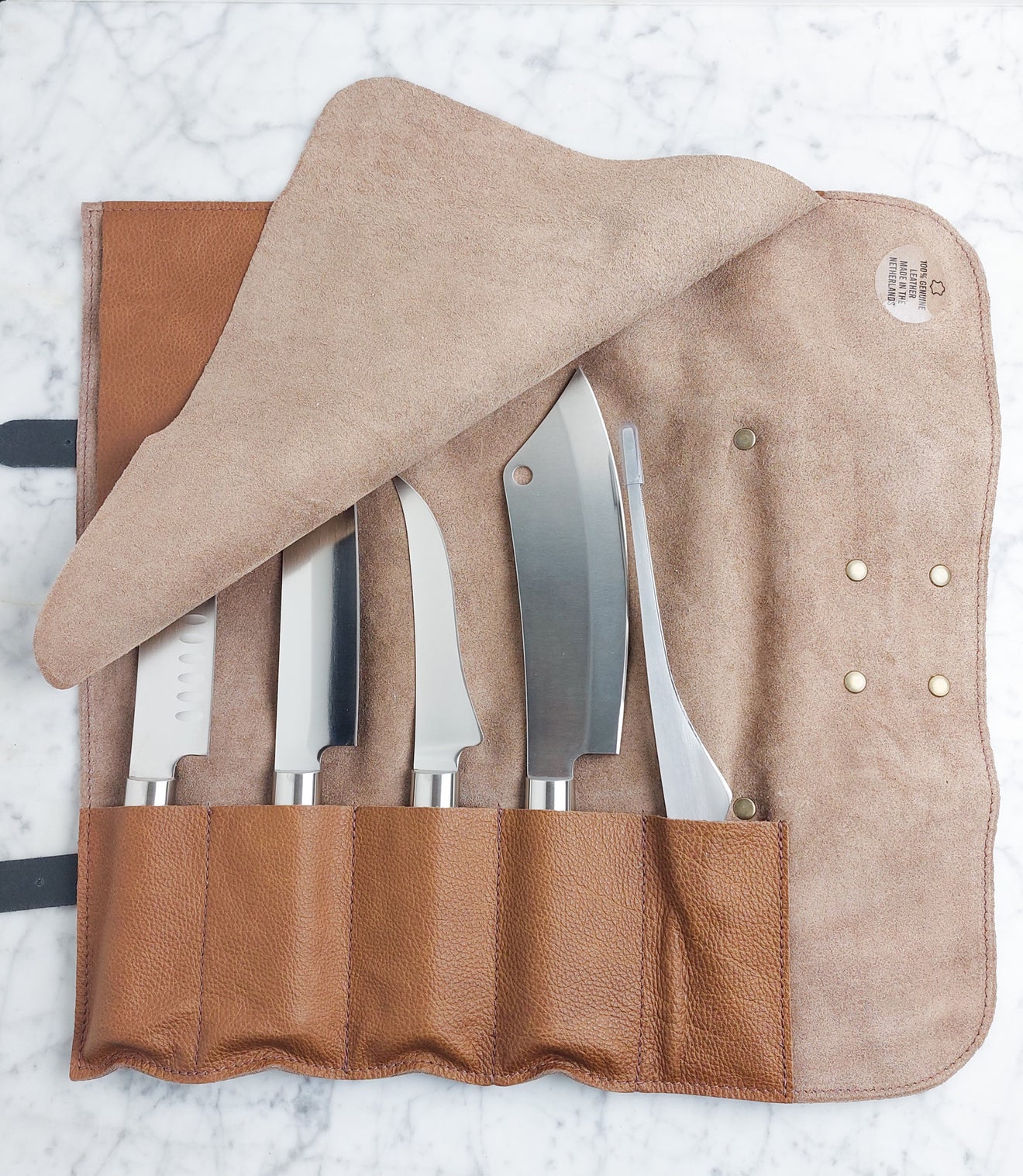 2048
Five-piece knife set - F. Dick
Show off your cooking skills with this professional knife set from F. Dick. The Red Spirit series combines Asian craftsmanship with German quality workmanship. The package includes:
A beautiful leather pochet (only still available in black)
4 Red Spirit knives
1 Buffet tongs
Asian-style handle
The round, typically Asian-inspired handle has an unusual feel. It fits perfectly in the hand and meets all ergonomic requirements. The non-slip handle made of high-quality plastic allows you to guide the knife harmoniously and comfortably - a particular advantage in intensive use.
Made in Germany
A good knife requires many processing steps. From the steel to the finish of the cutting edge, everything is made in Germany - out of love for quality.
Uncompromising sharpness
The knives are designed with an uncompromising eye for sharpness, which is why they are cut extra-slim. Made of high-alloy stainless steel.
Maintenance of your knives
Never clean your knife in the dishwasher. Ideally, clean the knife immediately after use with clear water and then dry it with a soft cloth.
Complete your meal
What our customer say