2048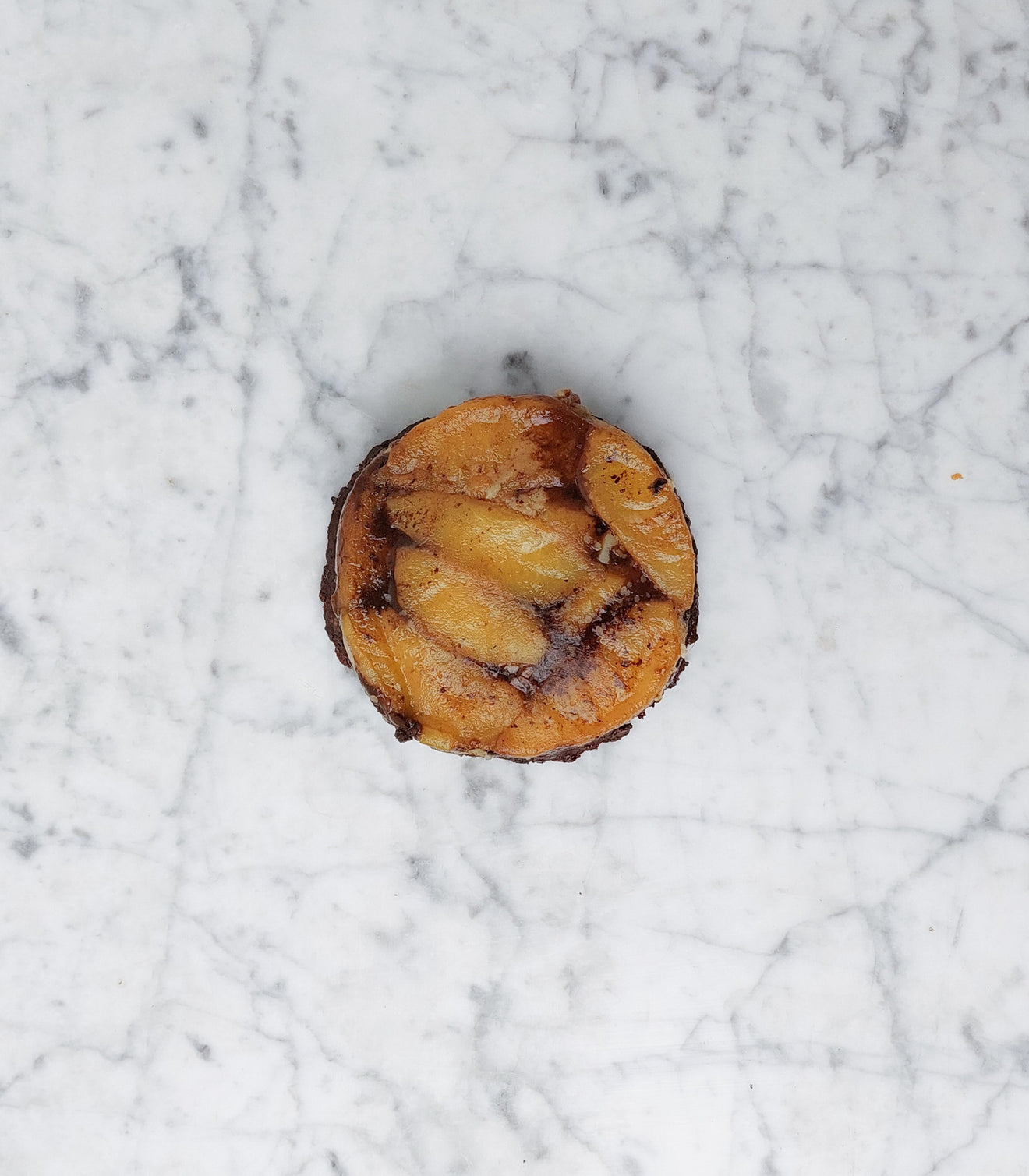 1182
Black Pudding Tarte Tatin
Our back pudding tarte tatin is a culinary masterpiece that brings the essence of autumn to your plate. This dish embodies simple and pure flavours, made from high-quality ingredients. Comfort food of the highest order.
We start with a crispy layer of puff pastry, baked to perfection. On top of that comes the star of the dish: our artisanally prepared black pudding. Our attention to detail and craftsmanship ensure that the black pudding has a balanced flavour, with savoury and spicy notes.
What makes this dish really special are the caramelised apples. They add a deliciously sweet dimension to the rich character of the black pudding. The combination of the taste of the black pudding with the sweet apples is simply sublime.
To enjoy this dish, just preheat the oven to 180°C and warm the pastry in it for 20 minutes. The result? A crispy tarte tatin ready to serve, a heartwarming meal after a virtuous autumn walk.
Weight:
+- 250gr
Complete your meal
Ingredients:
apple, pig's blood (17%), onion, pork (8%), pork fat (6%), water, CREAM, sugar, BUTTER, olive oil, cane sugar, salt, herbs & spices (CELERI, MUSTARD), vinegar, tarragon vinegar, vegetables (CELERI), preservative (sodium nitrite), yeast extract, aroma, vegetable powders (onion, leeks), dextrose, vegetable oil, food acid (citric acid, sodium citrate), coloring agent (turmeric), natural flavor (lovage), antioxidant (ascorbic acid, sodium ascorbate), flavor enhancer (monosodium glutamate), spice extract (CELERI), glucose-fructose syrup, WHEAT FLOUR, MARGARINE.
Nutritional value per 100 gr:
| | |
| --- | --- |
| Energy | 632,72 kJ / 151,58 Kcal |
| Proteins | 2,33 gr |
| Carbohydrates | 11,16 gr |
| Of which sugars | 6,45 gr |
| Fats | 10,91 gr |
| Of which saturated | 4,82 gr |
| Salt | 0,47 gr |
What our customer say