2000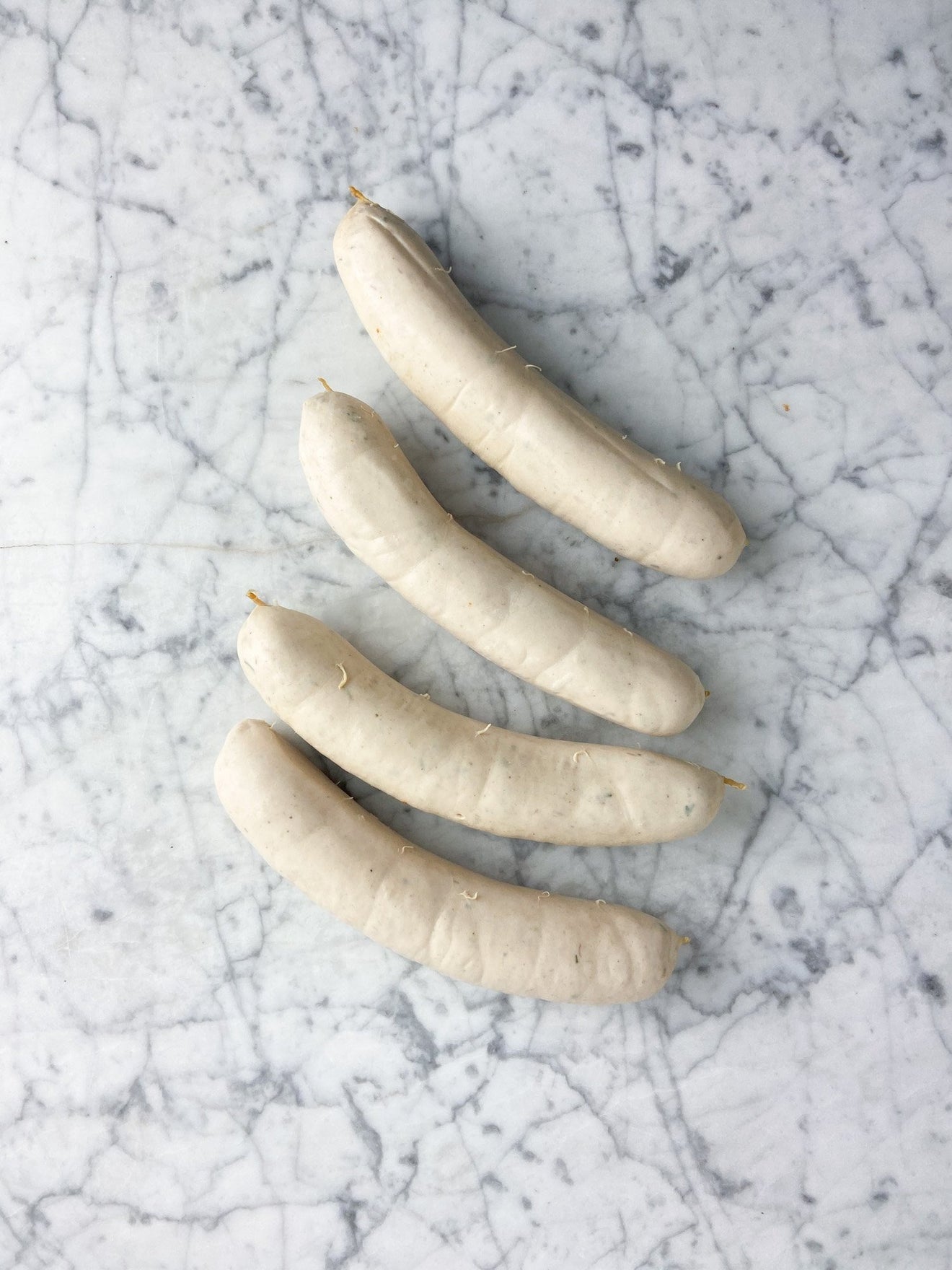 Boudin Blanc with Fine Herbs
Boudin blanc, also known as white tripe, is many people's number-one guilty pleasure. Yet few know exactly what the sausage is made of. Boudin blanc is actually a mixture of lean white meat, milk, eggs, cream, butter and lard. All these ingredients are cuttered and seasoned. Our boudin blanc is exceptionally airy thanks to our special way of cutting it, which makes the sausage easy to digest and a delight to prepare.
Weight:
+-400gr - 2 sausages per package
Serving tip:
Boudin blanc should be served hot! Remove the sausage from the fridge two hours before cooking it in a frying pan or on the BBQ.
Complete your meal
Articles about this product
What our customer say
Klantenreviews
Schrijf een review
Stel een vraag
07-29-2023
Lekkere GlutenVrije witte pensen! Nog nergens anders gevonden!!
Stipte levering, netjes verpakt, én lekker
Trui B.

Belgium
05-21-2023
Gewoon hoe worst moet wezen;
Wederom getuigt deze worst van groot vakmanschap . Zowel rauw als gebakken . Super met een zelfgemaakte appelmoes.
Theofiel W.

Belgium
06-03-2022
Heel lekker
Perfect levering zoals afgesproken
Richard B.

Belgium
11-05-2021
Zeer fijn en gesmaakt door heel de familie …
Goed, niets op aan te merken
Geert V.

Belgium
08-29-2021
Witte worst
Prima..................................................................
andre a.

Belgium
08-22-2021
Super lekker!!!
Perfecte levering, vacuüm verpakt goed gekoeld in koelbox
Anneleen V.

Belgium