1895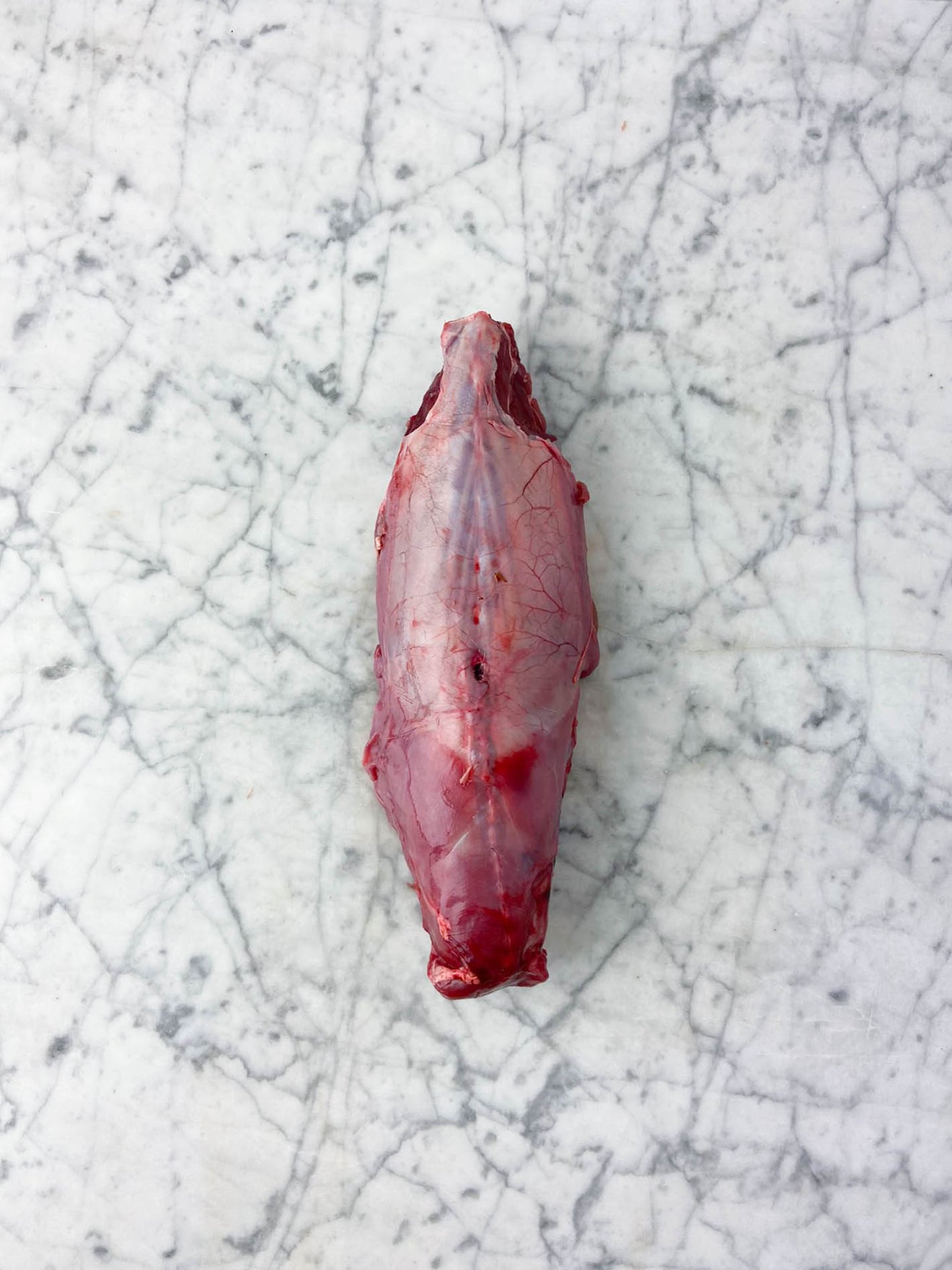 Our saddle of hare comes from the wild polder hare, an animal that roams freely in the vast forests and fields of our Westhoek. The hare feeds on nature's rich flora, mainly beets, barley, maize and other crops. This results in a distinctive game flavour, which is especially savoured by true game lovers. You can easily distinguish a Polder hare from imported hares from Austria, Argentina and others by its very typical taste.
The saddle of hare enchants your taste buds with its deep, rich flavour reminiscent of the best nature has to offer. The meat is tender and juicy, with a delicate texture that melts on your tongue with every bite. The subtle game flavour is perfectly balanced by its natural succulence.
Availability:
From October 15 to January 10
Available on Friday and Saturday
Weight:
Sold by piece - +-550gr
Cooking tip:
Preheat the oven to 200ºC.
Pan sear the meat on its back for 4 minutes and the other side for 2 minutes. Then place in the oven for another 4 minutes at 180°C with extra butter.
Complete your meal
This product is not available for delivery on Tuesday.
This product is not available for delivery on Wednesday.
This product is not available for delivery on Thursday.
What our customer say
Klantenreviews
Schrijf een review
Stel een vraag
01-14-2023
Beste rable de lièvre in tijden!
Fantastische rables, kraakvers en met echte loodjes, zoals het hoort ;)
H. Francis Vanden Bavière
12-12-2022
Nog niet gegeten, maar mooi ruggen
Met Kerstmis zullen we het weten
Colette V.

Belgium