2048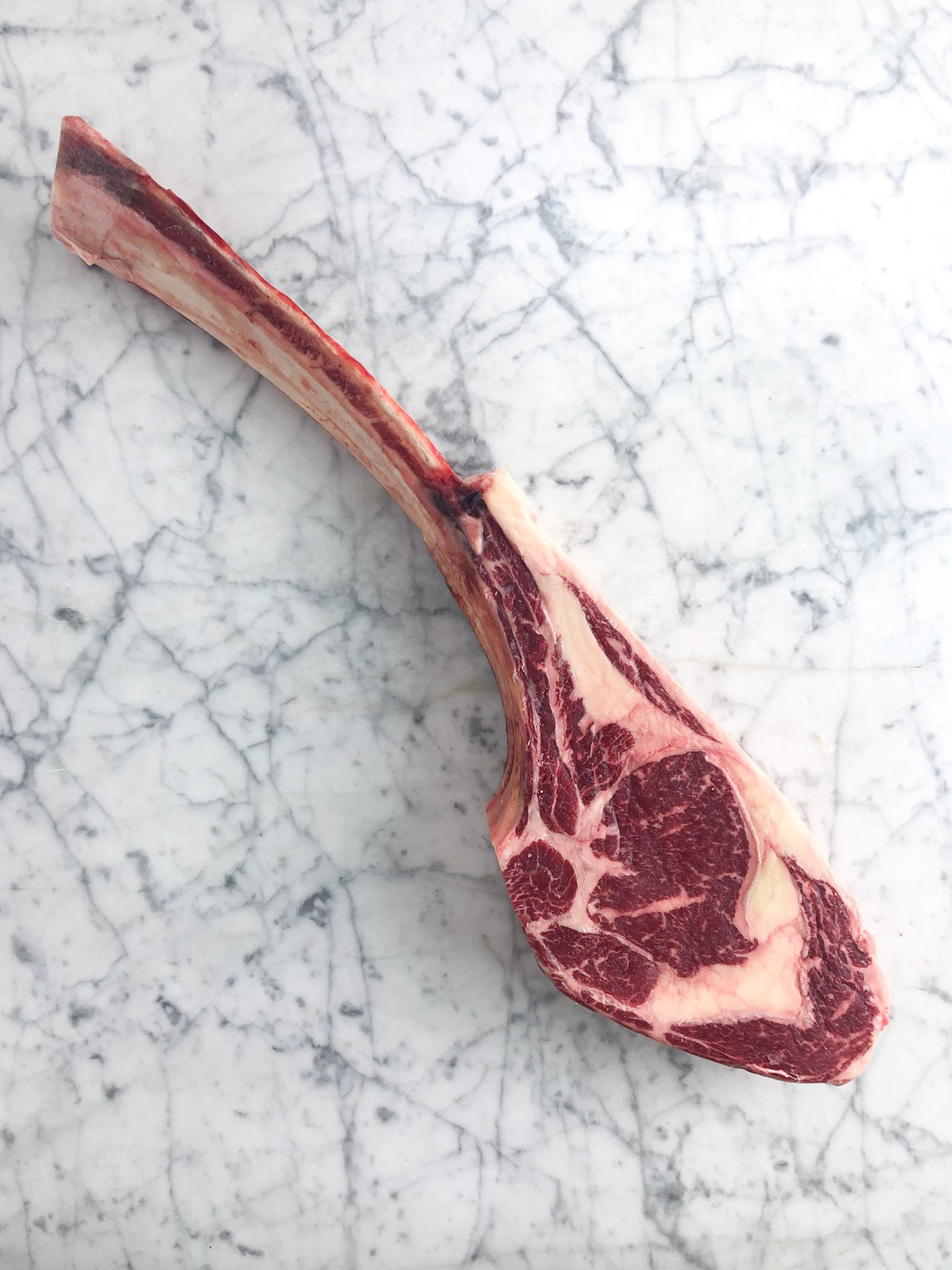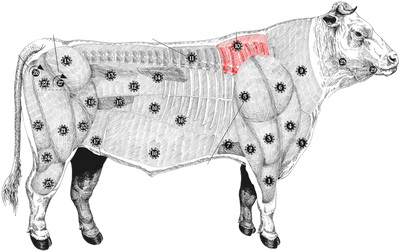 An eyecatcher and a burst of flavour for your BBQ party!
The tomahawk looks like a beast – and it is! – but it's also a finger-licking juicy bit of meat, cut from the sixth rib, with the bone itself neatly stripped of meat and fat.
This cut comes from the neck area, a prime source of beautifully marbled beef. While the meat is somewhat coarser, its structure is sheer perfection.
Dierendonck's signature ageing process gives the tomahawk a pleasantly nutty taste.
Weight: 1kg
Origin: The Netherlands
Maturation: 4 weeks
Complete your meal
What our customer say
Klantenreviews
Schrijf een review
Stel een vraag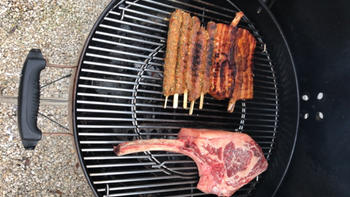 04-05-2021
Was een lekker stuk vlees, maar vergeleken met vorige keren zat er hier wel erg veel vet aan.
Lekker stuk vlees ideaal voor BBQ. Zeer lekker
Koen V.

Belgium
09-23-2021
heel lekker, perfect geleverd
top, is zeker voor herhaling vatbaar
Kurt B.

Belgium
06-22-2021
Uitpakken in stijl en smaak!
Het is gewoon een top product. Is ook leuk op de BBQ. Heeft zeker de nodige kennis nodig om klaar te maken. Maar als die kennis er is, dan heeft dit product alles om BBQ volledig af te maken. Smaak is perfect
Filip H.

Belgium
06-22-2021
zeer aangename ervaring: een topteam met topproducten en topservice!
prima service, correcte levering. Erg goede kwaliteit!
Dirk L.

Belgium
04-12-2021
Heel lekker en sappig stuk vlees! Perfect
Heb het vlees met sea salt flakes en peper ingewreven en het op de bbq klaargemaakt. Was een uitdaging op de bbq maar het vlees was super sappig en heeft uitstekend gesmaakt!!
Thomas D.

Belgium