2048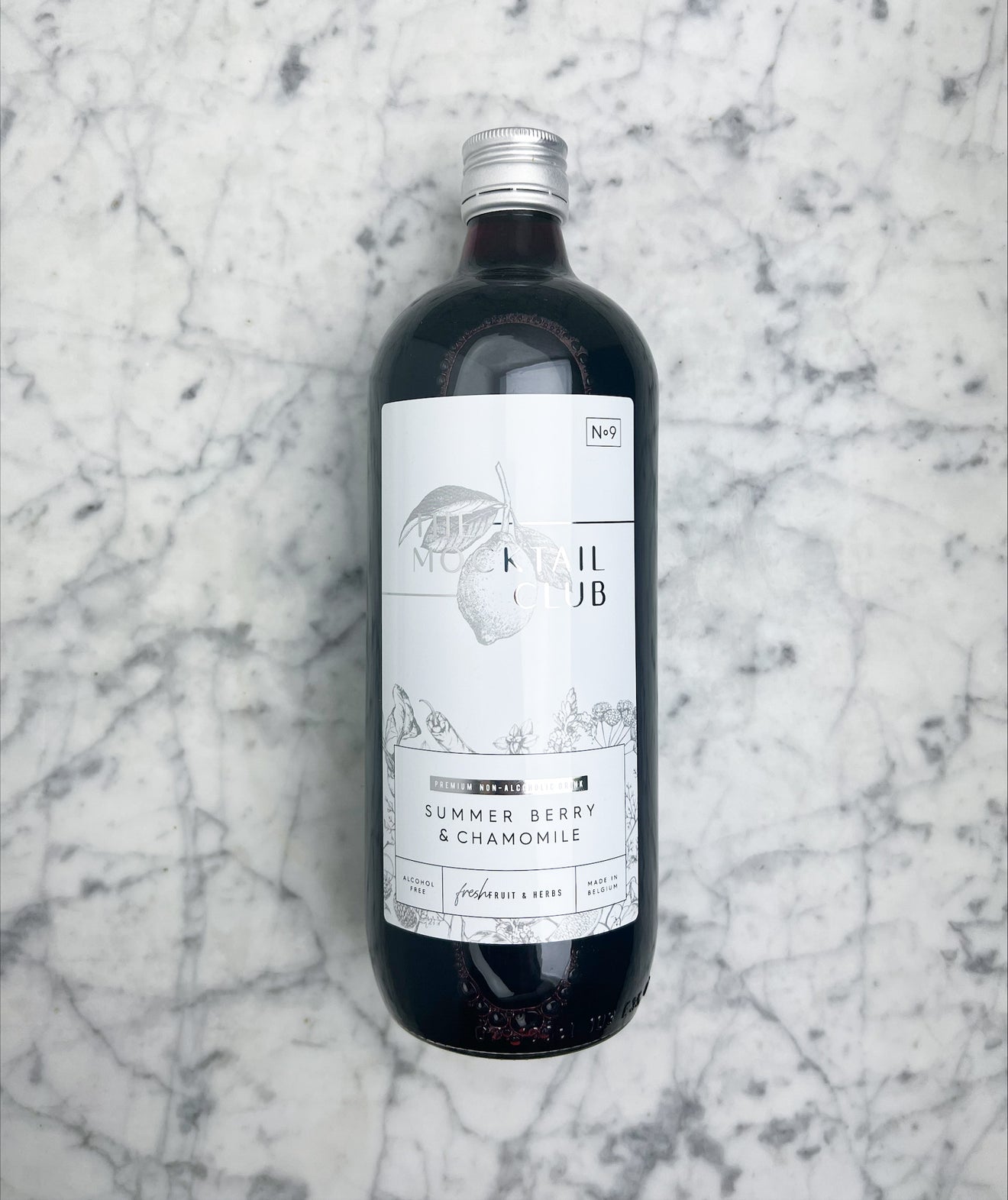 4800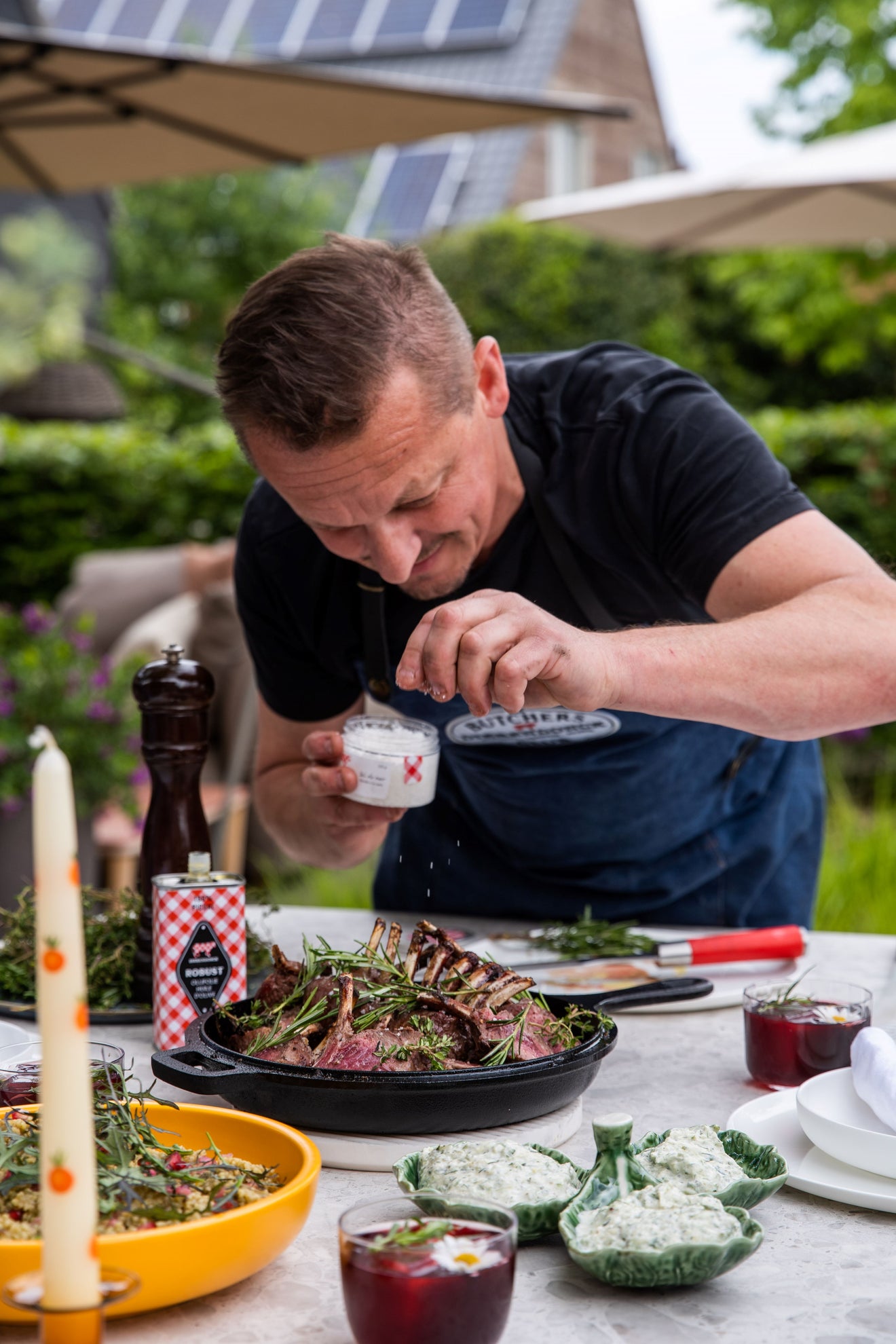 4800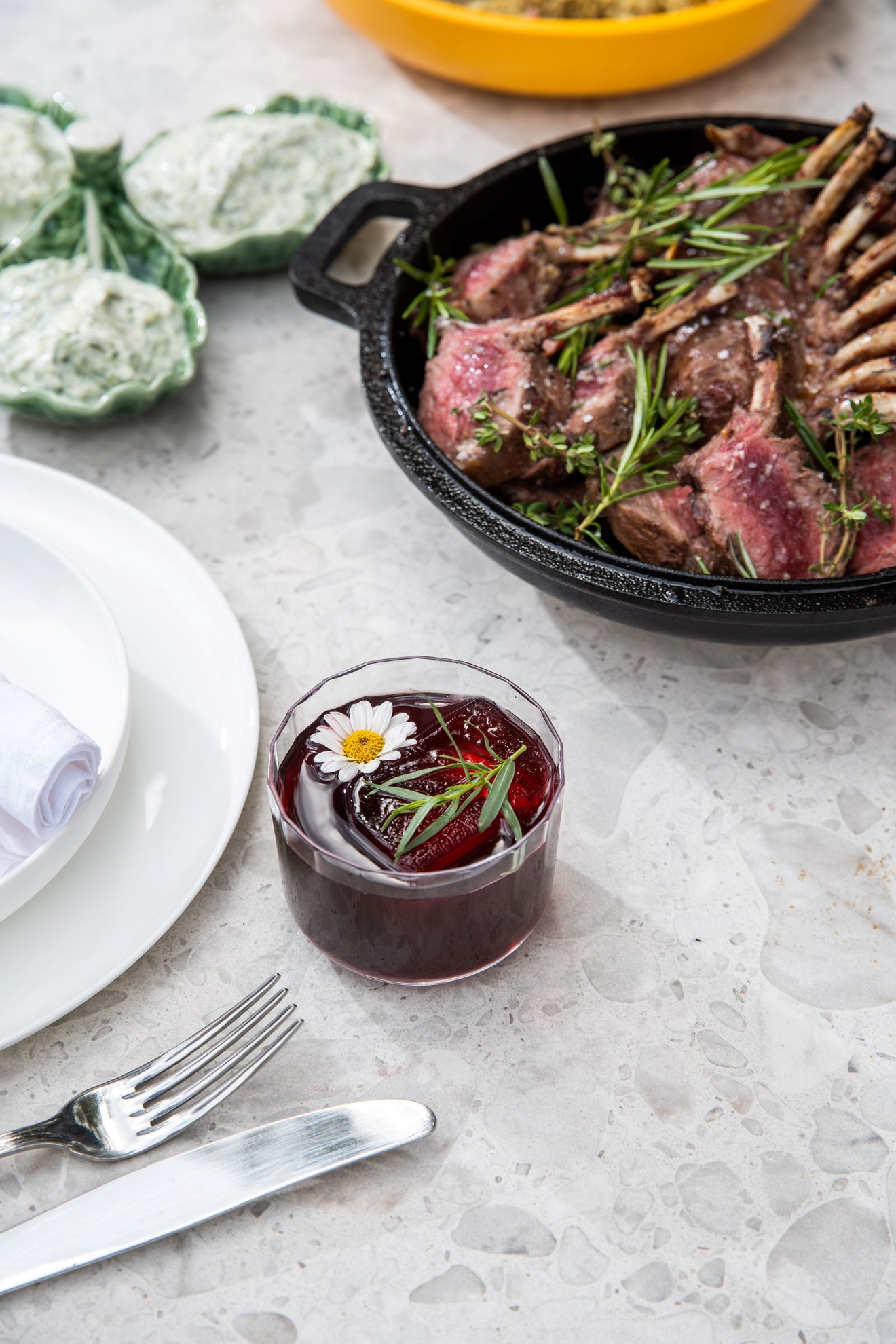 Summer Berry & Chamomile - The Mocktail Club
In this mocktail, they went to work with delicious summer fruits: blackberries.
The sweet and sour accent of blackberries is balanced with the delicate floral flavour of chamomile flowers.
The surprising twist in the flavour experience comes from tarragon.
The "perfect" serve?
Shake the mocktail gently with the bottle
Pour it over ice cubes
Top with a slice of dried lemon and a sprig of tarragon

*This mocktail contains no preservatives, refined sugar, nor colourings or flavourings. Shelf life:1 year closed , after opening 3 days in the fridge.
1L = 6 mocktails
BBQ Food pairing tip (by chef Timon Michiels - Carcasse) :
Tender marinated rack of lamb - Salsa verde tarragon - Tzatziki
Ingredients 4 pers
2 lamb crowns
2 cucumbers
500gr Greek yoghurt
1 packet tarragon
1 packet of dill
1 packet of mint
1 lime
1 clove of garlic
500gr bulgur
Pomegranate
1 packet of mixed lettuce
Olive oil
Salt

Preparation:
Grate the unpeeled cucumber, mix with fine salt and leave to stand for 10min.
Squeeze in a towel until all the moisture is out.
Mix the pulp with a clove of garlic and the Greek yoghurt.
Finish with salt, olive oil and fresh dill. Your tzatziki is now ready.
Cook the bulgur and garnish with pomegranate seeds and lettuce.
Grill the lamb crowns on the bbq.
Finely chop the tarragon and mix with olive oil, coarse salt and the juice and zest of lime.
Serve:
Slice the lamb crowns and dress with tzatziki.
Finish with the salsa verde and olive oil.
Complete your meal
What our customer say