2048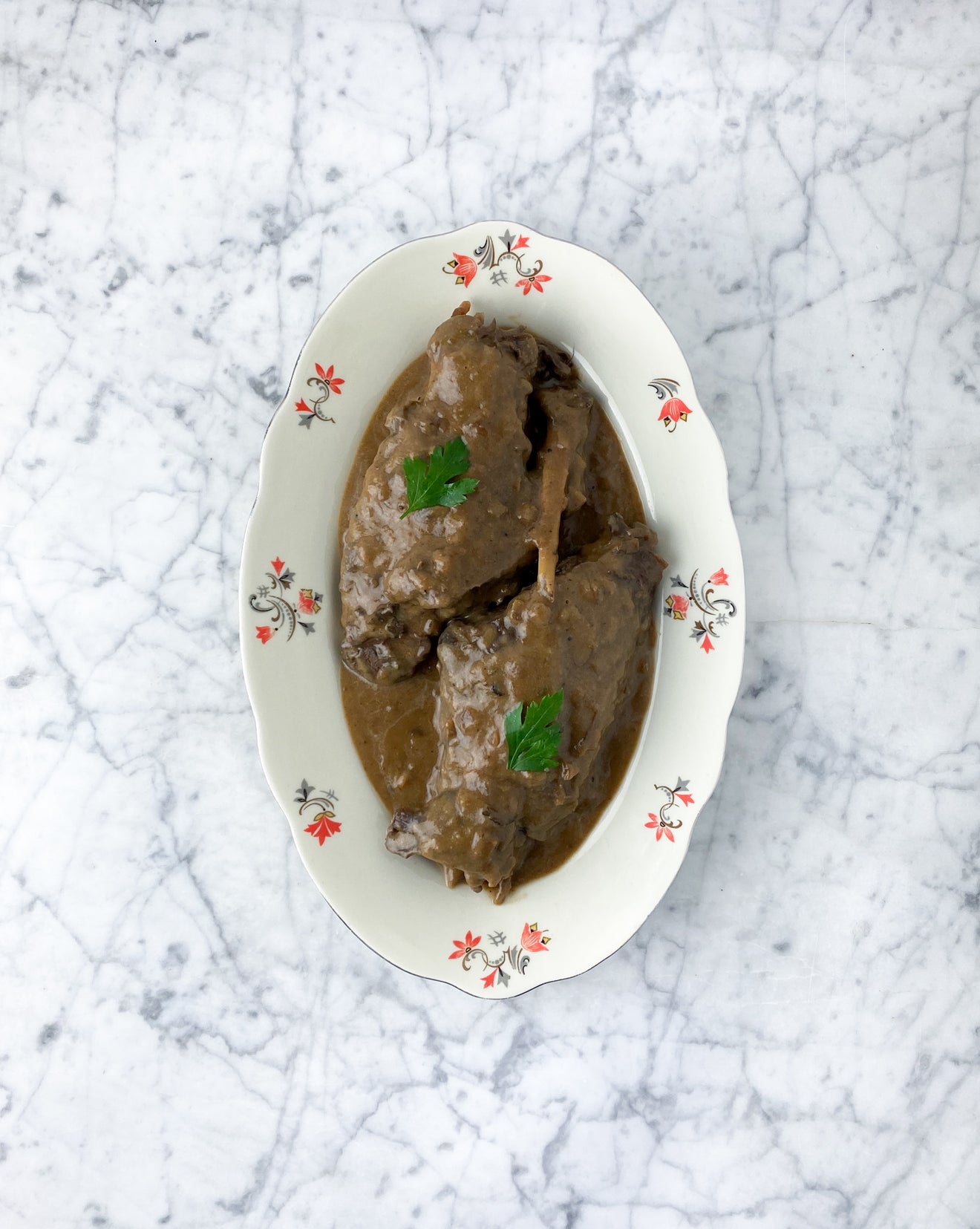 Hare stew from 'De Moeren'
Hare stew, also known as 'civet de lièvre', is an iconic dish that brings flavour to the festive season. This is a classic dish that invites you to socialise and enjoy the flavour.
Our hare stew is lovingly prepared according to the old family recipes of the Dierendonck clan. What makes this dish truly special is our commitment to using fresh farmhouse butter and cream. These ingredients add unparalleled creaminess and depth to the rich sauce.
At Dierendonck, we see it as our mission to keep culinary traditions alive. Our hare stew is a tribute to this rich culinary heritage. It is infused with flavourful herbs and spices such as thyme, rosemary, juniper, cloves, bay leaf, garlic and black pepper, creating a refined taste sensation that is both heart-warming and festive.
Weight:
1kg
Complete your meal
What our customer say