2048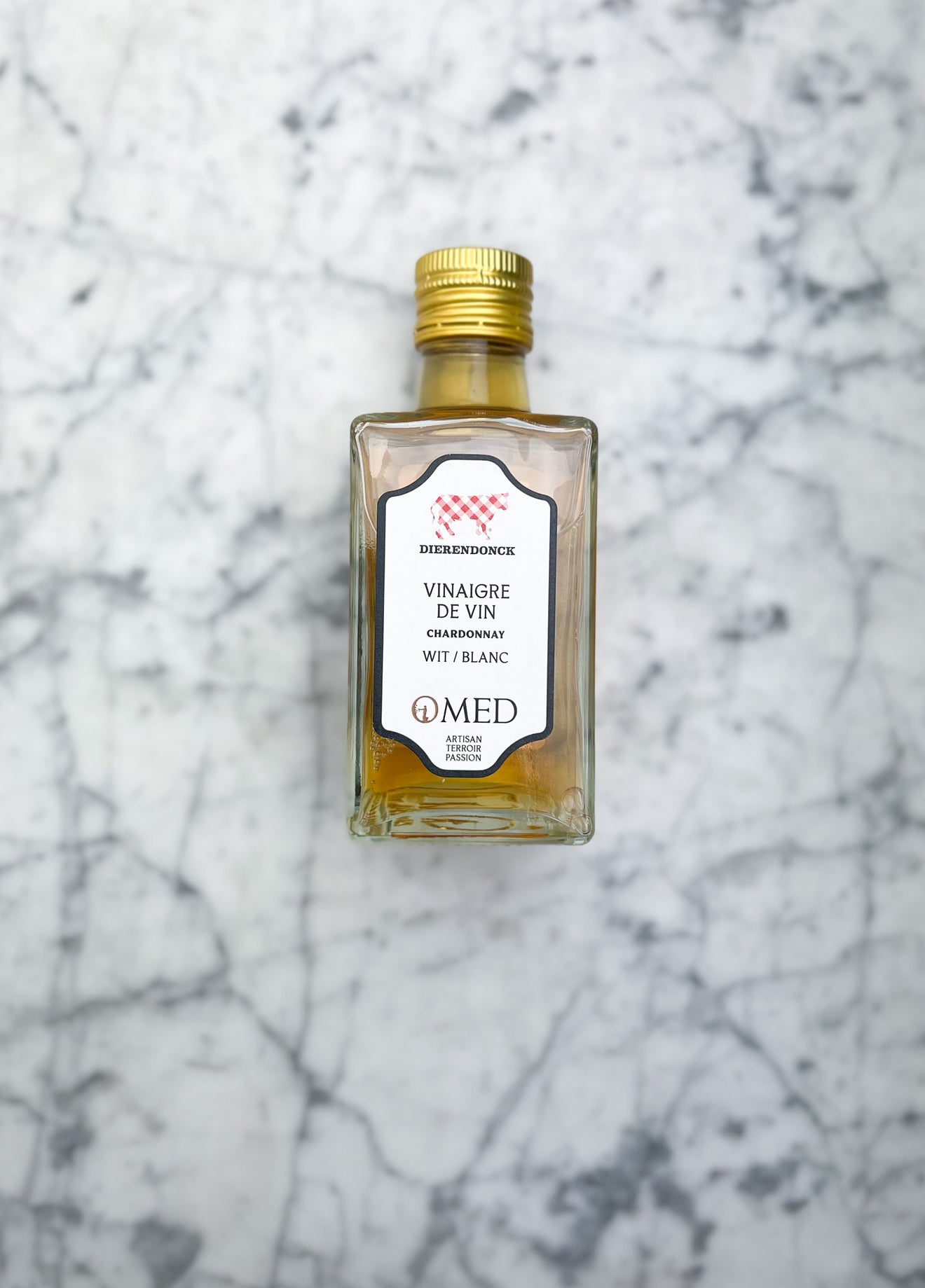 White Vinegar - Chardonnay
New to our range:
Chardonnay vinegar in collaboration with O-Med.
Vinegar made from 100% chardonnay grapes.
Sweet and aromatic.
After lying in oak barrels for 12 months, the Chardonnay wine turns into vinegar. The vinegar has a soft, round acidity, with fruit flavours and a hint of oak. Because of the 'Schützenbach method', O-Med vinegar is very balanced and almost drinkable! The result is a full-bodied vinegar with rich flavours.
✓ Variety: 100% chardonnay
✓ Origin: southern Spain, Granada, Andalusia
✓ Method: Schützenbach method
✓ Packaging: 250ml
✓ Usage: hot and cold applications
✓ Acidity: 6%
Good to know:
'Schützenbach method'
It is a slow method that produces the best quality vinegars.
The method, invented in 1823 by German chemist Schützenbach, requires oxygen, wood shavings and time. The slow and careful process brings out the best properties of vinegar and the wine's origin remains recognisable. Most vinegars are made by the 'immersion method'. This method, is five times faster than the traditional Schützenbach method.


What our customer say