1773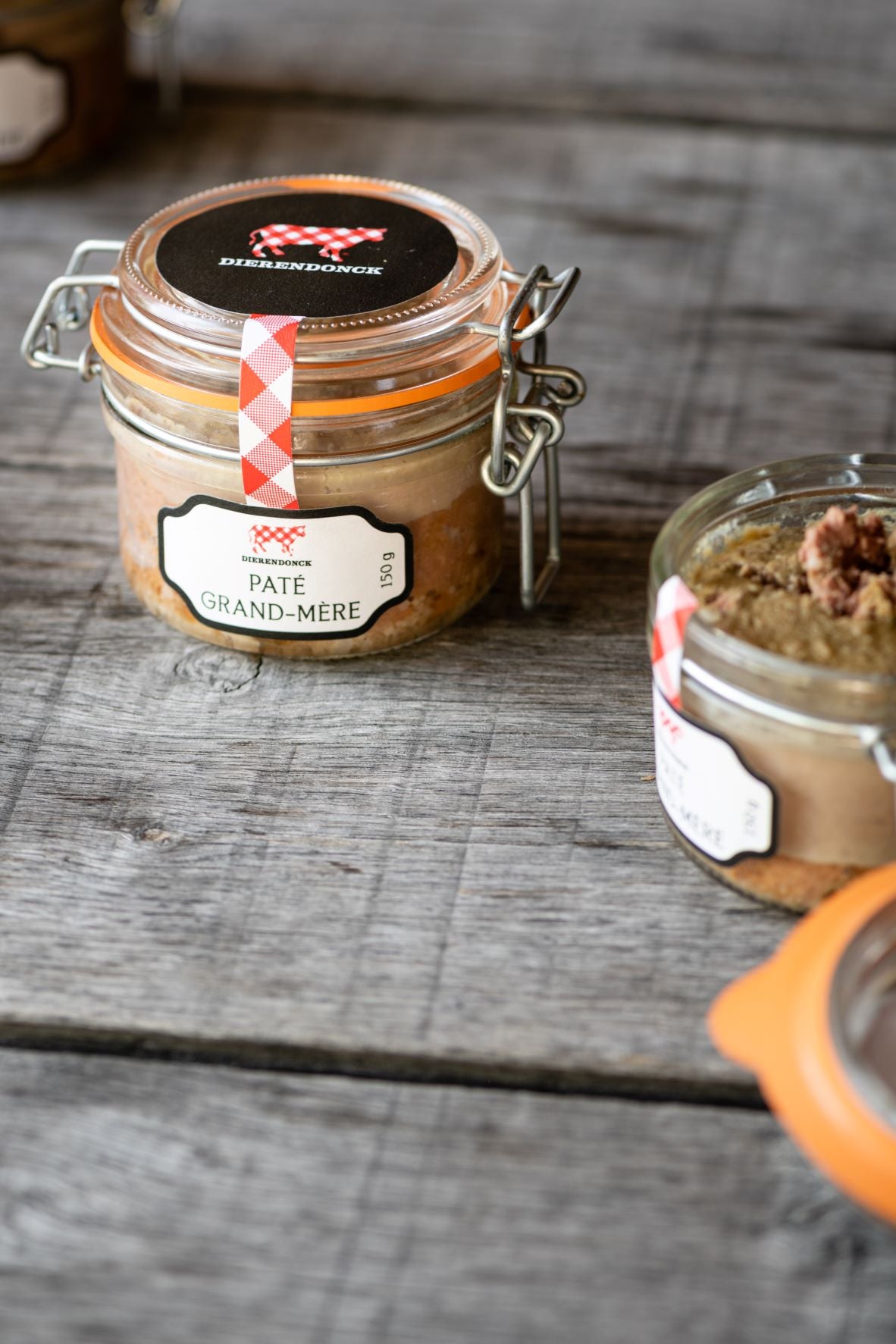 1182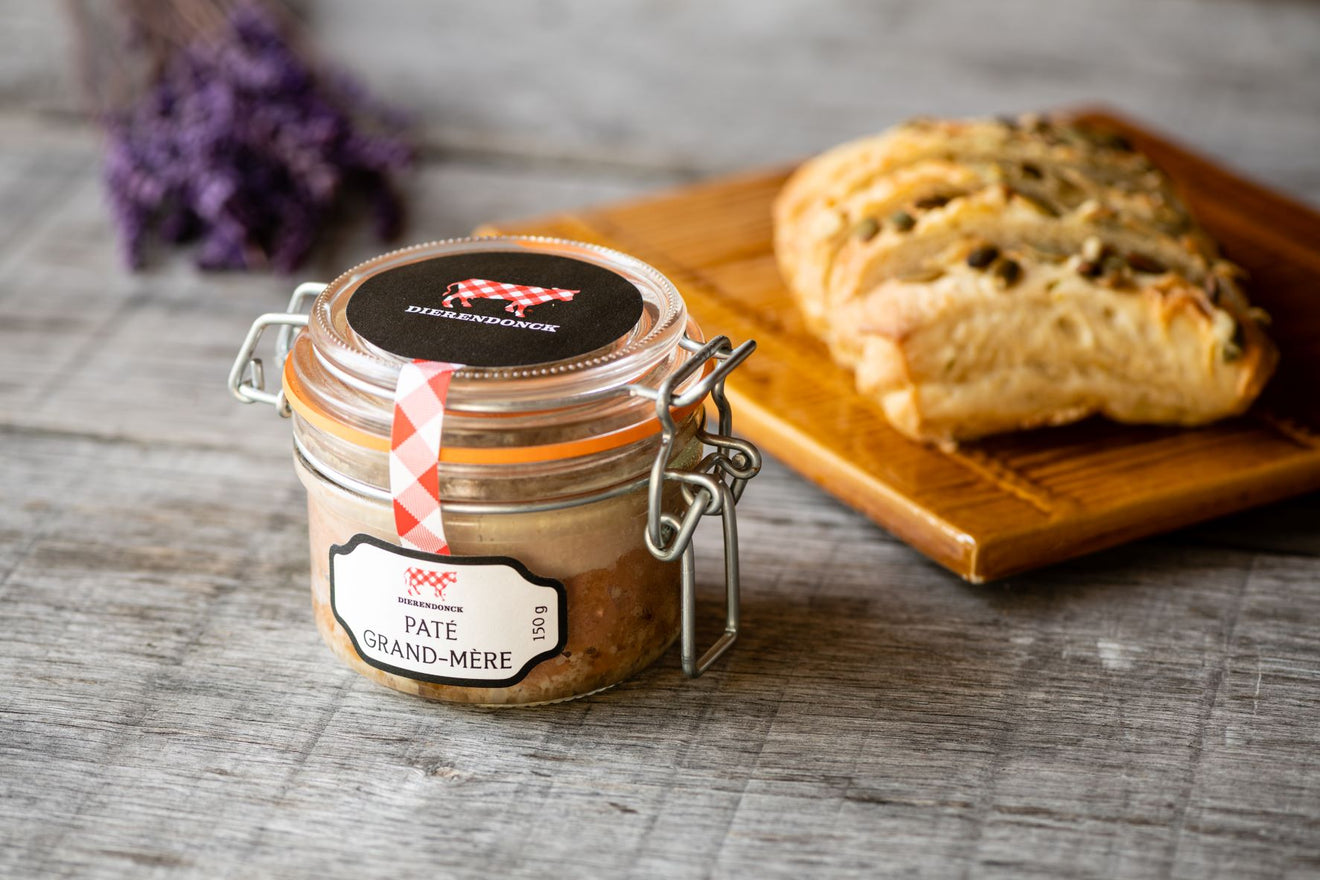 Dierendonck Grandmother's Pâté
A timeless classic. We use father Raymond's recipe for our grandmother's pâté. It's based on just five ingredients, yet we've never tasted anything quite like it anywhere else. Hendrik learned the importance of slow threading from an early age. This is the only way to obtain a tasty, creamy pie.
Net weight:
200 g
Complete your meal
Ingredients
pork (46%), pork liver (40%), pork net (4%), pork fat, vegetables (SELDERIJ), salt, EGGS, herbs & spices (SELDERIJ, MOSTERD), preservative (sodium nitrite), dextrose, spice extract (SELDERIJ), sugar, aroma, vanilla, emulsifier (sodium pyrophosphate), antioxidant (ascorbic acid), coloring agent (ammonia caramel), flavoring.
Nutritional values
| | |
| --- | --- |
| Energy | 760 kJ / 182 kcal |
| Fat | 11,5 g |
| Saturated fat | 4,7 g |
| Carbohydrates | 0,59 g |
| Sugars | 0,5 g |
| Protein | 18,9 g |
| Salt | 1,7 g |
What our customer say
Klantenreviews
Schrijf een review
Stel een vraag
07-08-2022
Grootmoederspaté is heel lekker!
smaak was perfect
04-05-2022
Eindelijk!
Als Belg miste ik de kwaliteit van Belgisch vlees in Nederland en heb alle high end beenhouwers in Nederland geprobeerd maar ze deden het niet voor me. Ik heb eindelijk echt lekker sappig vlees gevonden bij Dierendonck. De hamburgers zijn gewoon perfect! Ik ga zeker vaker bestellen.
Nancy B.

Netherlands
02-12-2022
Uitstekend
Perfect vervaardigd, zeer hygienisch verzonden en op het beloofde tijdstip
Jan G.

Belgium
02-11-2022
Heel lekker smaak en struktuur
De verpakking laat toe om deze op te eten wanneer je er zin in hebt
Marc V.

Belgium
12-26-2021
Top!
Zo moet een paté zijn! Cremeus, smaakvol.
Wim H.

Belgium
08-10-2021
Op toast bij de aperitief. Overheerlijk !
Hoogwaardig. Kwalitatief. Aanrader !
Luc D.

Belgium