2048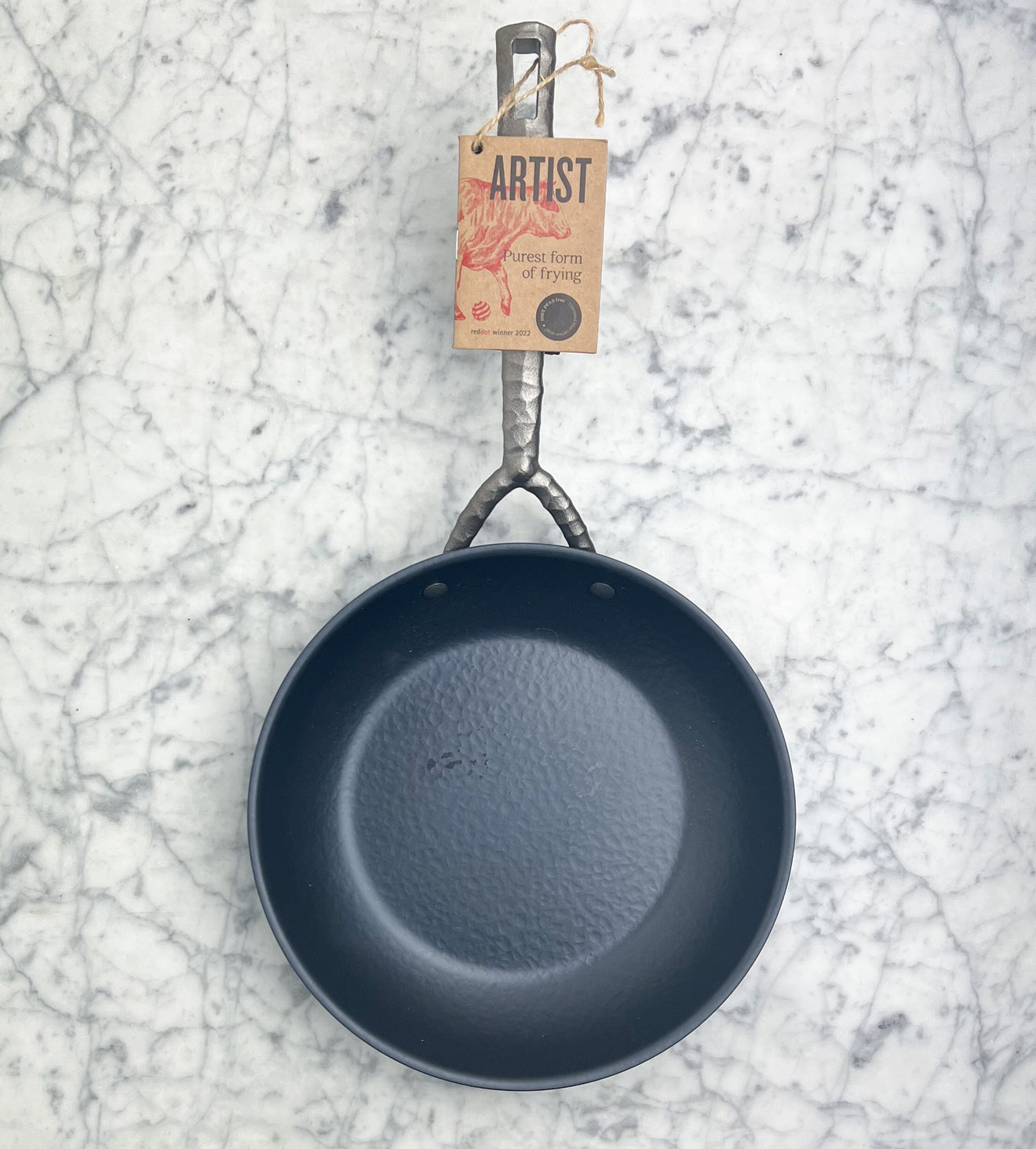 2048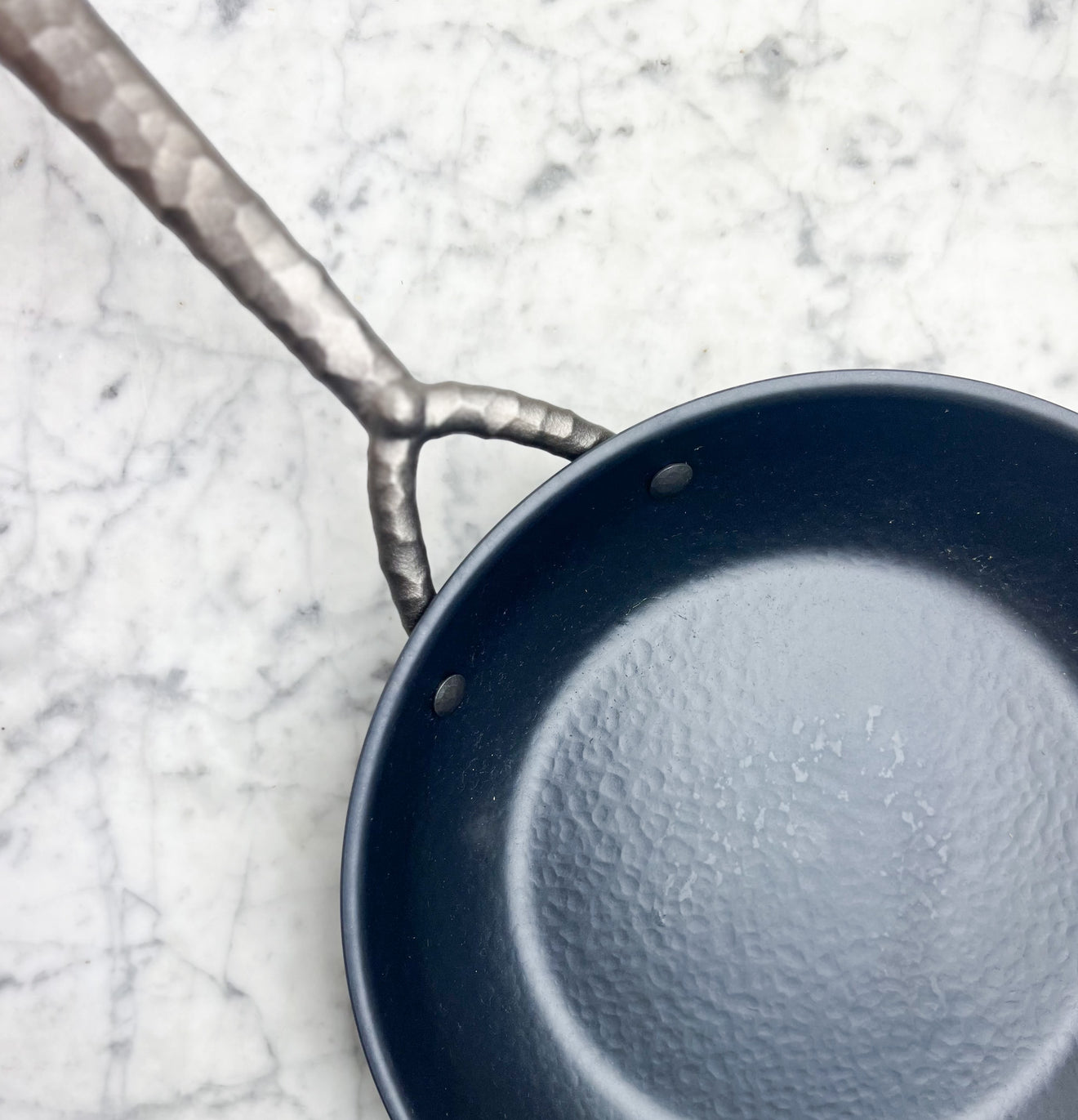 989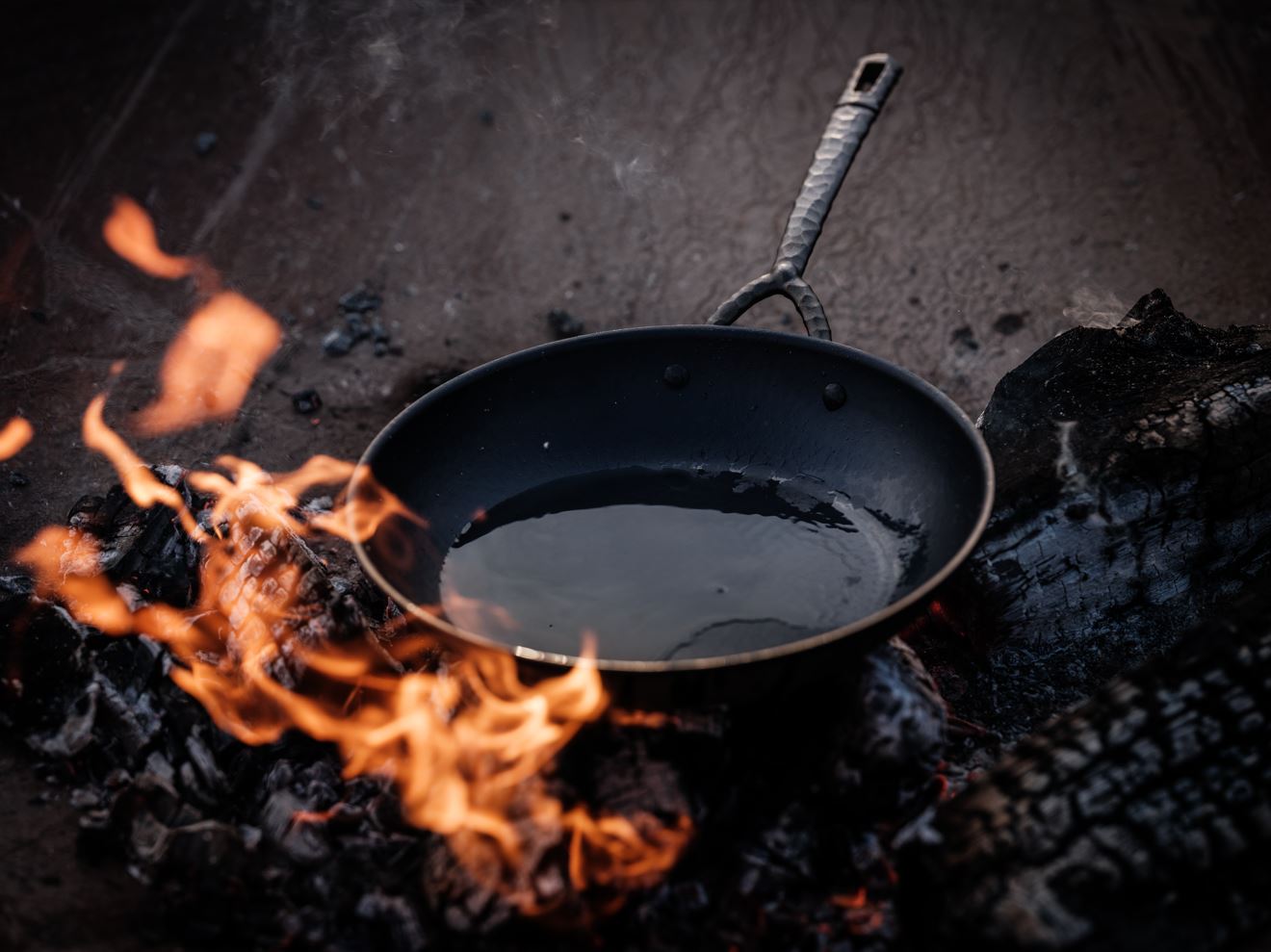 Artist Frying Pan by BEKA
Introducing our Artist Pan, an award-winning pan ('Red Dot Award' in the Product Design 2022 category) with a focus on perfect roasting. Beka designed the pan with durability in mind and made of high-quality carbon steel. The hammered pattern on the bottom of the pan ensures excellent contact when roasting. Over time, the blue-steel pan develops a natural patina layer, which enhances its non-stick properties.
The Artist pan makes you feel like the star chef of your own restaurant. It is available in two sizes: 24 cm and 28 cm. They are suitable for all heat sources, including induction, barbecue and oven. Order your Artist Pan now and master the art of meat frying in no time!
How do I maintain my Artist frying pan?
Please note that these pans are not dishwasher safe and should be washed by hand to preserve the natural patina. In addition, it is important to avoid acidic ingredients such as vinegar, lemon and tomato to keep the patina intact.
Complete your meal
Specifications:
Available in two sizes: 24cm and 28cm diameter
Durable materials, no chemicals (Carbon steel)
100% Pfas-free with a natural non-stick patina
Excellent heat conductor
Pre-seasoned and immediately ready for use
Heat-resistant handle (stainless steel)
Suitable for all heat sources
What our customer say