3602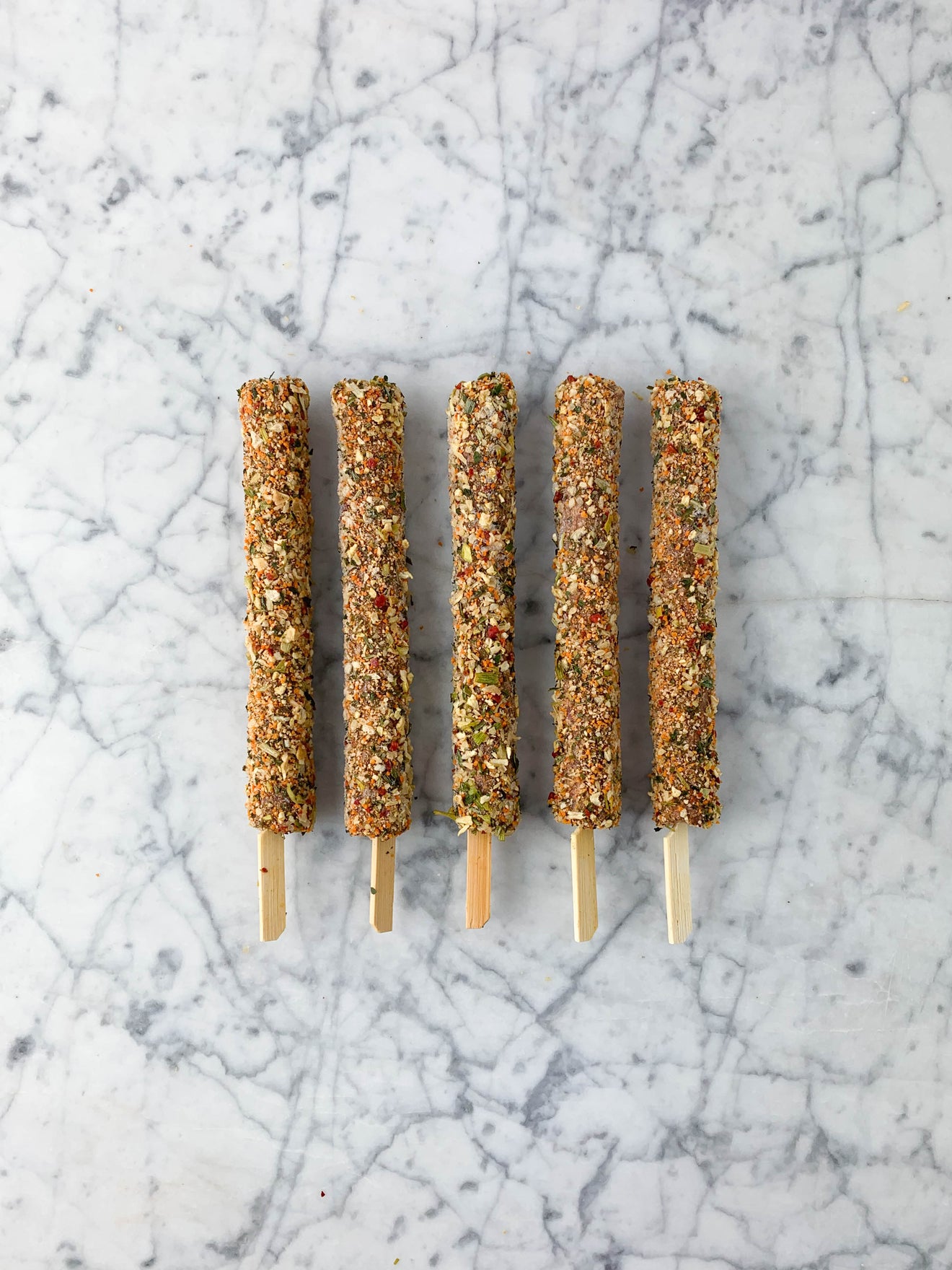 Lamb mince deliciously seasoned with a mix of coriander, parsley, cumin, mint and garlic. The perfect treat to grill or pop on the barbeque.
As these products are very fragile, we carefully package and freeze them when fresh. They will be semi-defrosted when delivered to your home, to maintain their prime quality. Note that you will not be able to refreeze this product
Weight
Sold in packs of 5 - approx. 300 g
TIP FOR THE BBQ:
First brown and then fry on the side of the BBQ.
Serve as main course or as appetiser with a tasty yoghurt-mint sauce. Grate half a cucumber into the yoghurt. Chop the mint and crush a garlic clove. Add these as well. Season with pepper and salt. If possible, leave to stand for 24 hours.
Complete your meal
What our customer say
Klantenreviews
Schrijf een review
Stel een vraag
11-14-2021
Zeer lekkere kruiding!!
Kort afgefakkeld met gietijzeren rooster op de Kamado. Lekker!
Stefan D.

Belgium
04-12-2021
Gebakken op een teppanyaki plaat. Heel lekker gekruid, zuiderse smaken.
Super als aperitiefhapje.
Bart V.

Belgium