Get a taste of autumn at Dierendonck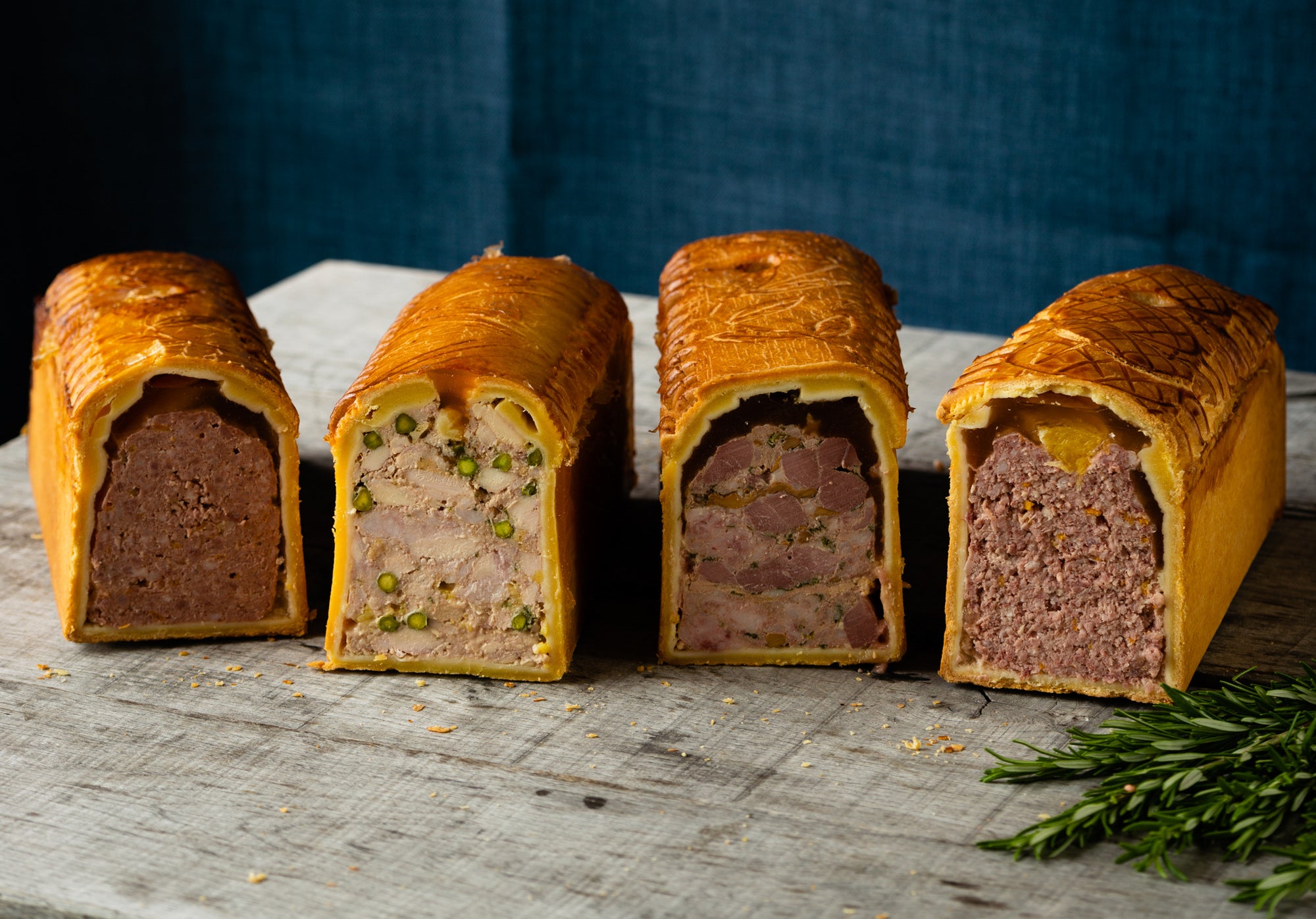 With the days slowly shortening, autumn is already approaching. On the one hand, it is the end of a beautiful Indian summer, but on the other, it is also the beginning of a season full of fantastic colours, smells and especially flavours. Because autumn is the season for fine artisanal meats.
From nose to tail
It was my father, Raymond, who taught me that a careful selection of the best meat is the basis for authentic charcuterie. From nose to tail, only the tastiest pieces are selected for the right preparations. It is therefore a pleasure to work with this selection in our traditional atelier and to look for the right finesse and seasoning for all our charcuterie.
A season bursting with flavour
Following authentic recipes and with respect for the past, we prepare for you the most delicious terrine, the juiciest rillette and the most beautiful patés and croûte. Regional products, prepared with love for our craft. I therefore hope that you will soon discover our delicious charcuterie in our shops or in one of the many specialist shops that distribute our products with conviction. I am convinced that they will taste as good to you as they do to me.
Great products are available in autumn and that is why autumn is a very rewarding season for our charcuterie chefs. It is a challenging and instructive time, when we can prepare our artisanal game pies.
Pâté in croûte
Typical French delicacy. This refined pâté based on farmhouse chicken and foie gras is served in slices, as a starter, with a cold buffet, or as an exquisite appetiser. We also offer the pâté with duck, foie gras and girolles with a delicious crispy crust made of puff pastry.
This new topper is indeed based on a favourite dish of Hendrik, canard a l'orange. In our test kitchen he developed his own duck terrine, the legs are deboned and simmered in duck fat. Then coarsely ground with some foie gras, the oranges and their juices that are slowly candied... pure enjoyment. This pâté is made in croûte or galantine.
We have delicious chutneys, composed of carefully selected products. Ideal for a creamy pâté, game sauce or foie gras. Chutneys of spiced mango, tomato and basil, onion and raspberry, apricot and cumin...
***Paté en croûte is only available in our workshops (Sint-Idesbald, Nieuwpoort, Kortrijk, Ukkel, Brussels). The other game patties you'll find online in glass jars. The jams and chutneys are also available on the webshop.
---
0 comments
---