2048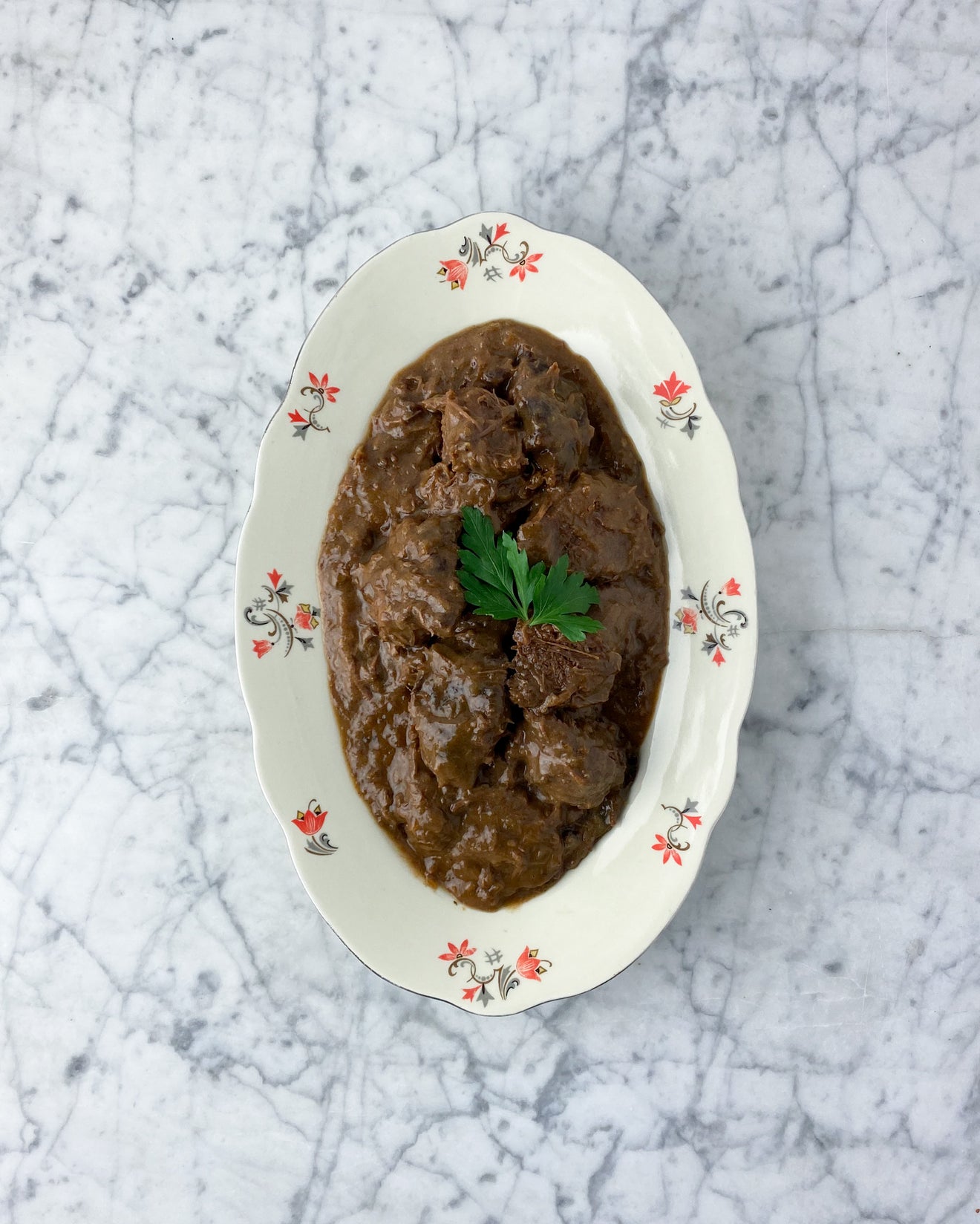 3818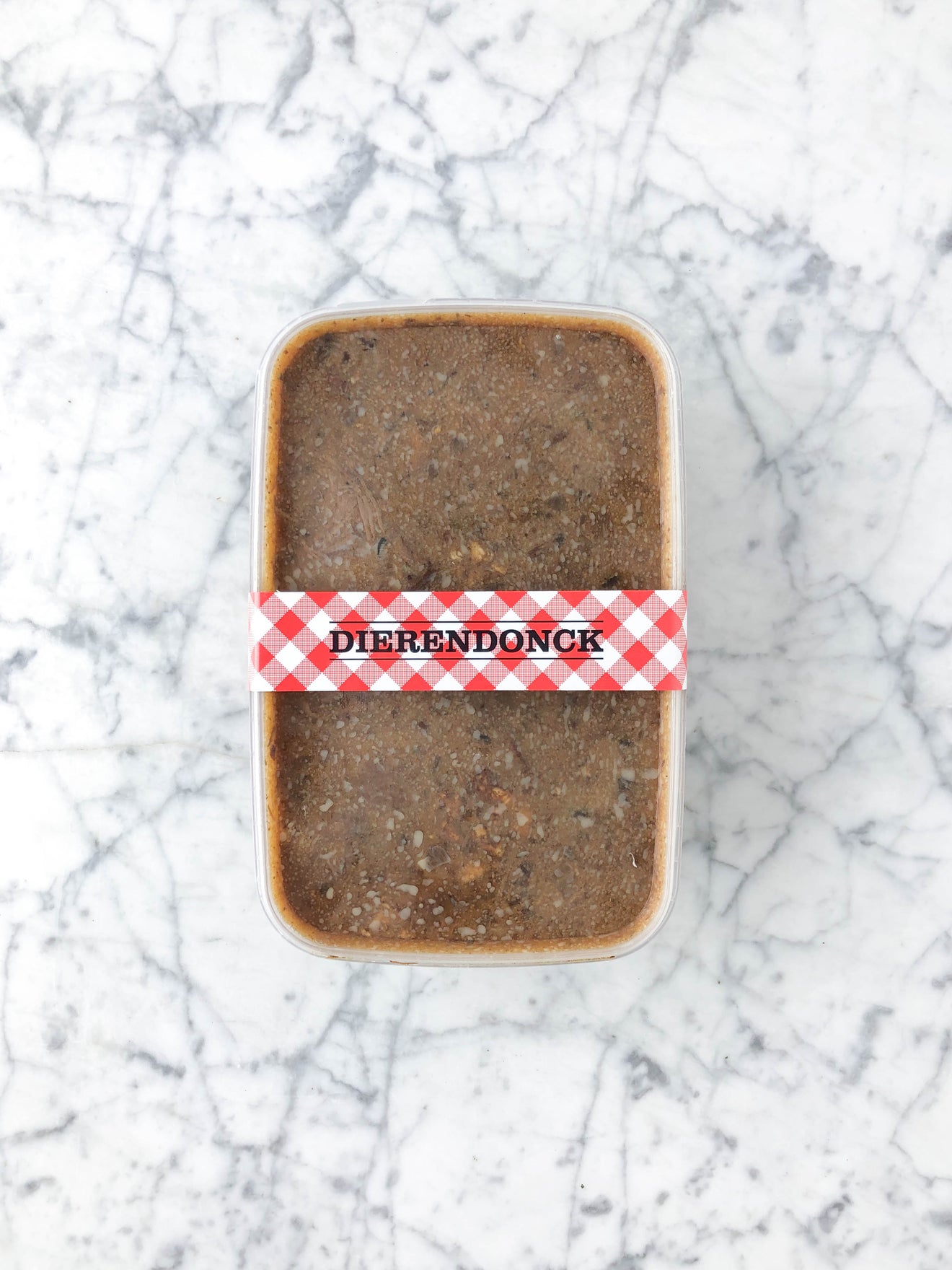 My father's number-one speciality: he knows exactly how to select the tastiest chops of Belgian Red beef. We briefly sear our stew meat before dousing it in Belgian beer and stewing it for hours. The result is sublime.
Weight
1 kg
Complete your meal
Ingredients
beef (53%), water, CAST malt, corn, GERST, hops, salt, onion, apple, sugar, glucose-fructose syrup, TARWE flour, palm fat, natural vinegar, MOSTERD seeds, farm butter (MILK), maltodextrin, potato starch, sunflower oil, beef extract, caramel syrup, flavors, yeast extract, dextrose, coloring: E150b (SULFIET)-E150c; sweetener: E954, antioxidant: E300; food acid: E330, flavor enhancer: E621-E627-E631, herbs and spices. May contain traces of eggs, fish, nuts, soy, celery and sesame.
Nutritional value per 100g
| | |
| --- | --- |
| Energy | 373 kJ / 89 kcal |
| Fat | 2,6 g |
| Of wich saturated | 1,4 g |
| Carbohydrates | 3,4 g |
| Of which sugars | 2,2 g |
| Proteins | 12 g |
| Salt | 1,2 g |
Allergens
Gluten (Wheat, Barley)
Milk
Soy
Celery
What our customer say
Klantenreviews
Schrijf een review
Stel een vraag
03-25-2023
Beter dan vorige keer want geen harde stukken. De beste vlaamse carbonnade !
Prima service ook aan huis gebracht
Ida J.

Belgium
01-12-2023
Heerlijk stoofvlees!
Online bestelling, verpakking van 1Kg Carbonnade was kapot waardoor ik genoodzaakt was deze in te vriezen.
ELS D.

Belgium
09-24-2022
Zeer lekkere bereiding. Mooie stukken vlees.
Zeer positief! Lekkere smaak en mooie grote stukken vlees.
Kristof W.

Belgium