2000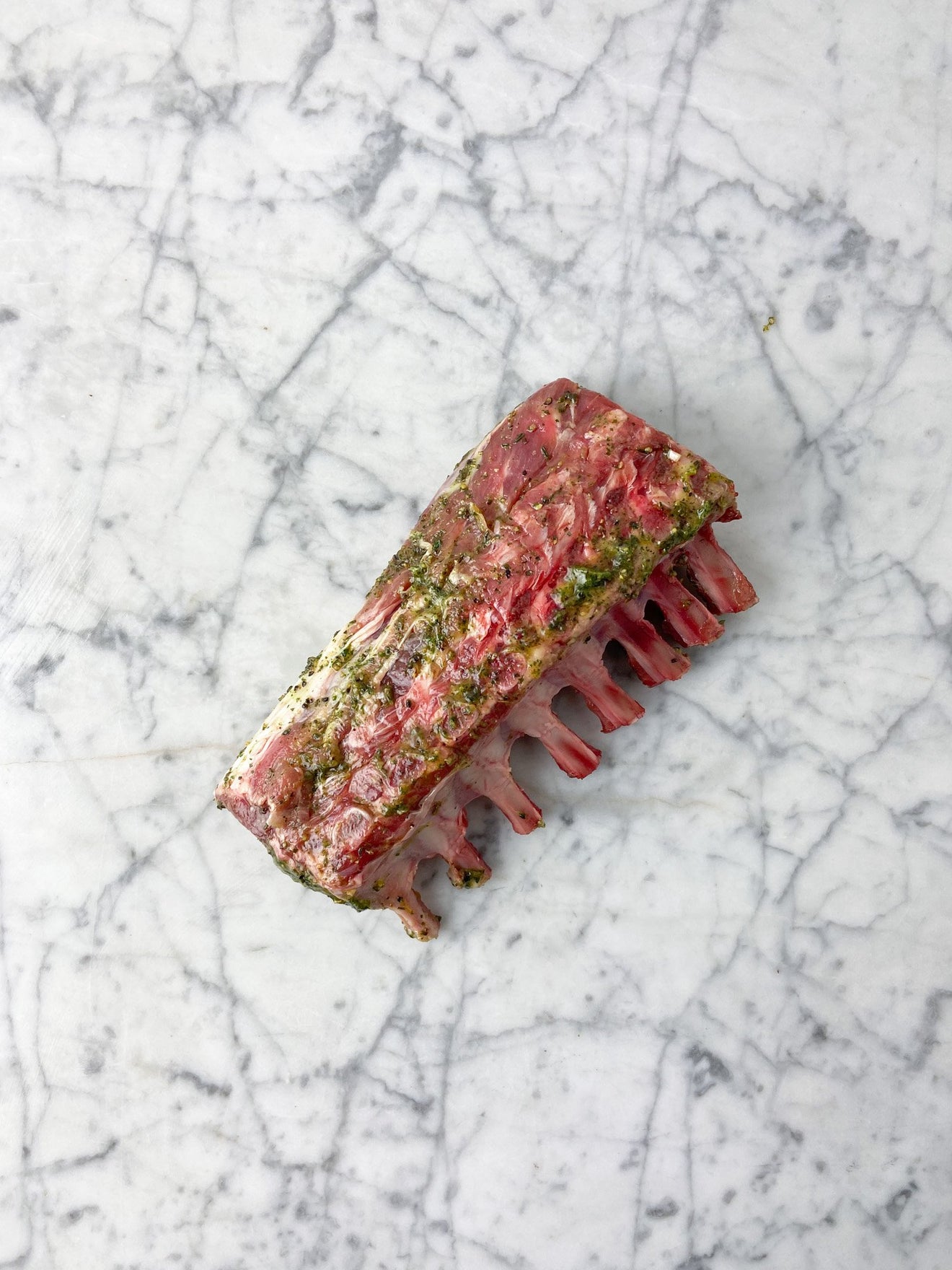 Lightly Marinated Rack of Lamb
We marinate our hand-prepped racks of lamb in olive oil, persillade sauce, fine rosemary and fresh garlic, but only lightly: it is really important for us that the quintessential taste of lamb still comes to the fore. These racks of lamb are a feast indeed for any connoisseur.
Weight
450 g
TIP FOR THE BBQ:
First fry the merguez and then bake it on the side of the BBQ.
Tip: serve as main course or as appetiser with a tasty dip.
*This is a defrosted product and must not be refrozen.
Complete your meal
What our customer say
Klantenreviews
Schrijf een review
Stel een vraag
09-03-2023
Deze waren verrukkelijk. Zou ze iedereen aanraden
We hebben ze gebakken op de bbq, waren goed gekruid, zachte smaak en lekker groot Ik wil ook nog vermelden dat we ongelooflijk tevreden waren over de thuislevering
Els L.

Belgium
06-27-2023
Topkwaliteit
Ongeëvenaarde kwaliteit van vlees, top
Vincent V.

Belgium
01-01-2023
Top, zoals altijd!
Top, zoals altijd!
Jeroen V.

Belgium
10-17-2022
Quaintly meat
Quality meat, and fast service. 10/10 Too much packaging used for small delivery of meat.
Joshua H.

Netherlands
01-08-2022
Super lekker mals vleesje!
Lamskroontje gegrild op green egg. Nog wat extra gekruid. Was mooi rosé van binnen. Heerlijk!
Jorgen M.

Belgium