2048
This BBQ Box contains everything you need to make your BBQ a success. Each pack serves 4 to 5 people:
1x Marinated chicken fillet
1x Côte à l'os selected by Hendrik
1x Pluma
4x Merguez
1x Rack of lamb
1x Short rib with glaze
Complete your meal
What our customer say
Klantenreviews
Schrijf een review
Stel een vraag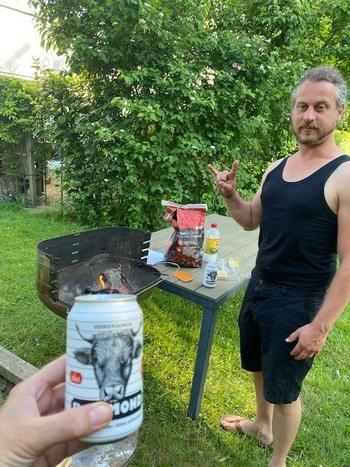 06-22-2021
heel lekker vlees met een duidelijke beschrijving hoe het vlees te bakken.
Heerlijk duurzaam vlees en dat smaak je op de bbq. Er zit ook een blad bij met een duidelijke omschrijving hoe je het vlees best bakt. En de gratis flesjes bier smaakten er lekker bij!
Katrijn Z.

Belgium
05-18-2021
om te beginnen heel mooi en goed verpakt en perfect op tijd .
Alles was zeer lekker en zeer vers , puur vlees . We zijn bbq mensen en hebben genoten van deze box .
Rudy T.

Belgium
01-01-2022
het was super lekker!
uitstekend, alles verliep prima!
Peter V.

Belgium
09-20-2021
Super lekker!
De hoeveelheid was ruim voldoende! Perfecte levering en zeer verzorgd!
Jessika D.

Belgium
08-22-2021
Heerlijk!
Even kort op de grill, lang genieten.
Maarten B.

Belgium
06-22-2021
Super lekker !
Heel veelzijdig barbecuepakket, gewoon top.
Johan M.

Belgium