Keep innovating: collect your online order in your shop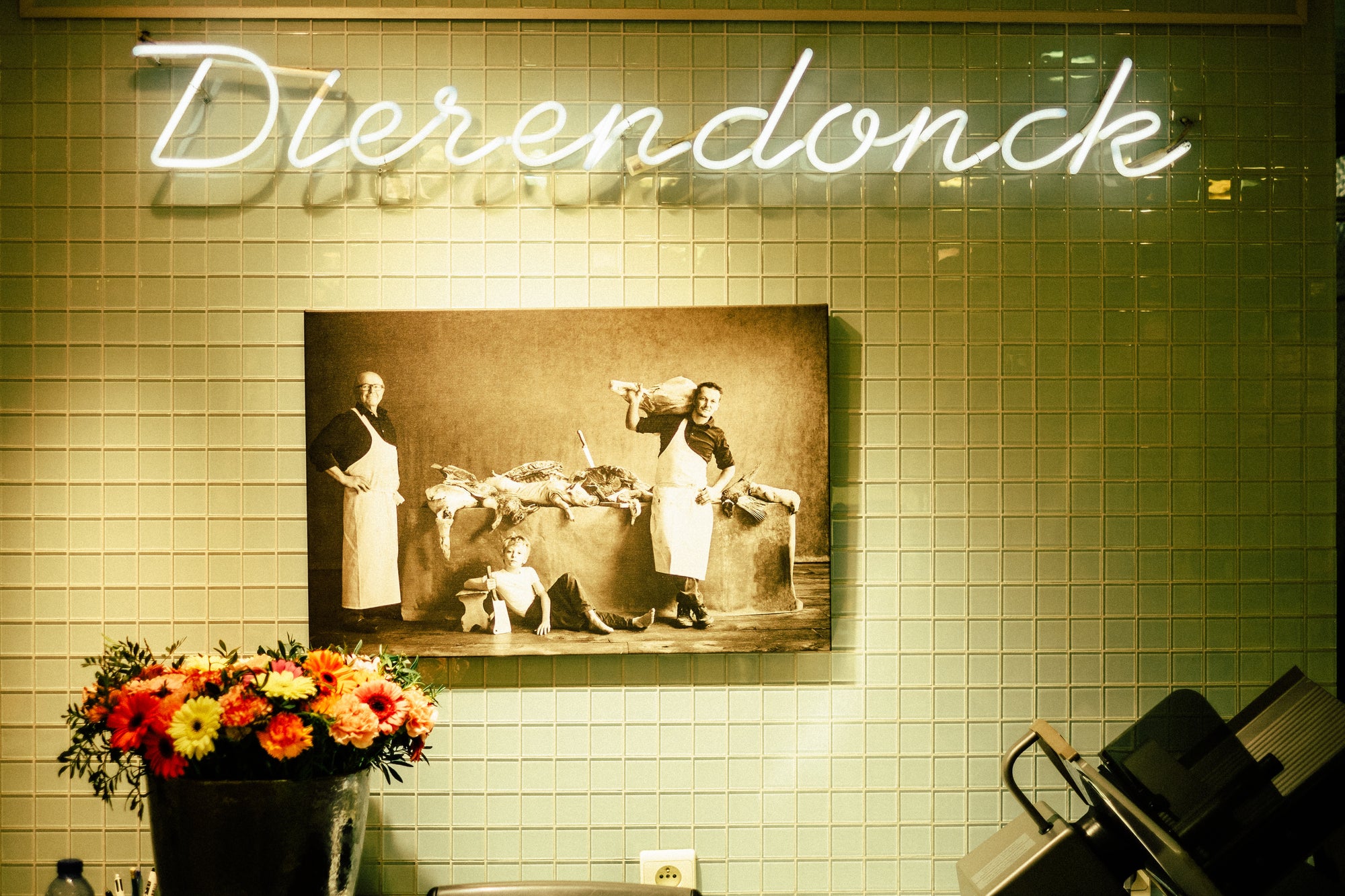 Nostalgia and innovation. Growth and constraint. Stepping back and moving forward. On the face of it, all these contradictions couldn't be more obvious. Nevertheless they represent one after another what Dierendonck stands for. And what Dierendonck stands for today... is transformation.
Returning to our roots
I believe that sometimes innovation also means returning to your roots, to what made you who you are. In a world where fast pace often prevails, I am now making a conscious decision to honour our nose-to-tail philosophy.
Therefore, I am turning back the clock slightly as we will no longer offer our range of products in the larger supermarkets. Instead, we are shifting the focus back to our own artisanal butchers. These are the places where my team and I can truly share our values. A philosophy of quality over quantity, of respect for the animal and terroir over human will, of craft over mass production .
...but still keep innovating
Meanwhile, you can continue to share in our passion and the genuine taste of tradition yourself. Namely, on our webshop you can continue to order your favourite Dierendonck products wherever you are, accompanied by the same knowledge, enthusiasm and dedication you have come to expect from us. Thanks to a safe process of daily fresh preparation and refrigerated transport, you get the full, flavourful experience delivered to your home.
New: collect in the shop
What's more, from now on you can also choose to collect your online order from the Dierendonck shop of your choice. Because, of course, our butchers are more than just places where meat is sold, they are places where craft is celebrated and stories are told.
Return with me to the essence of craftsmanship, passion and terroir. Together we create a future of less and better, based on old values and new insights. Because the flavour of Dierendonck is no coincidence.
---
0 comments
---