An innovation by Hendrik Dierendonck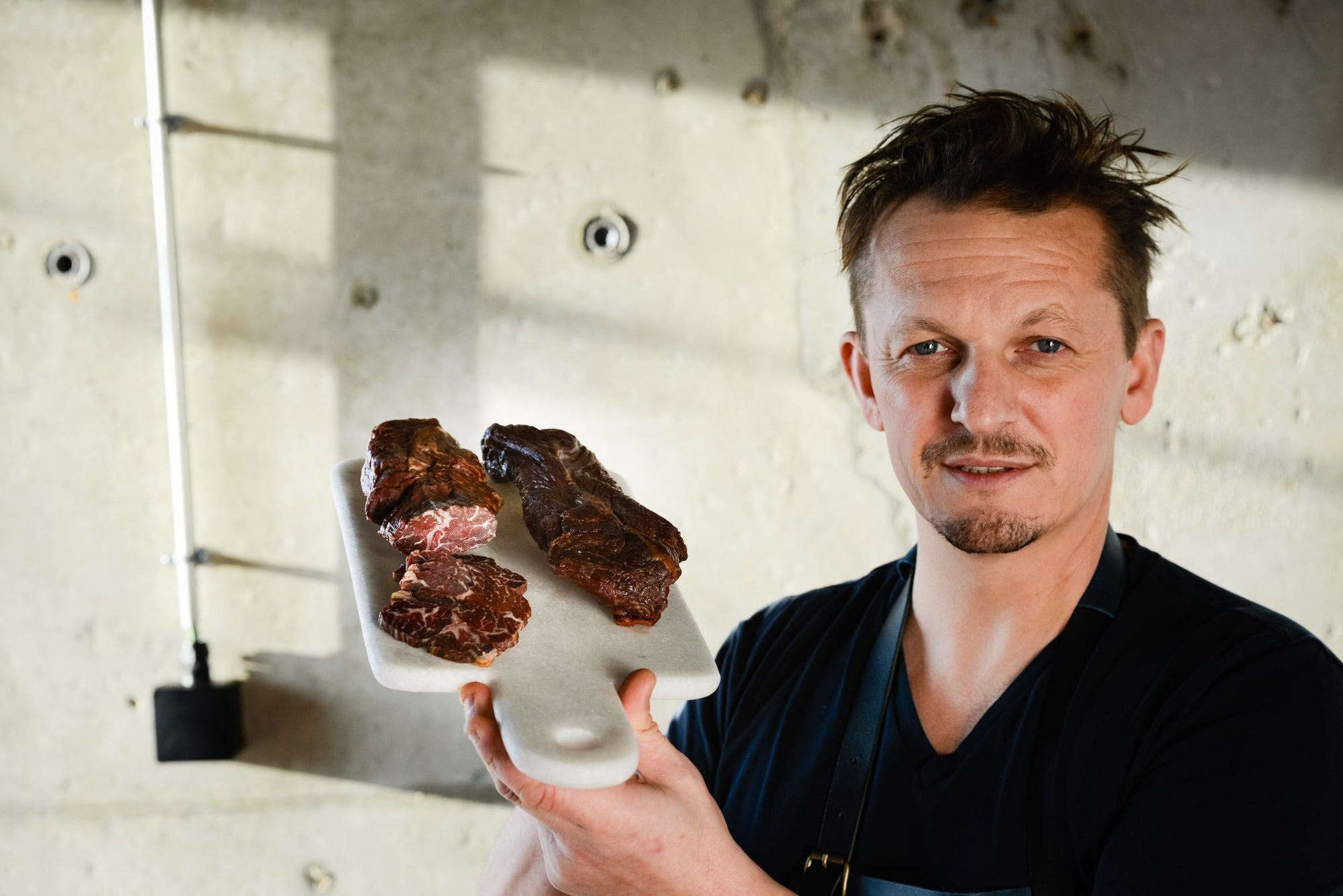 I don't have to tell you that being a butcher is a craft. A craft in which traditional values are reconciled with contemporary techniques. Remaining faithful to the purity and essence of the product is indispensable for the survival of this oh so beautiful craft.
In addition, the origin of our meat and the way it is cultivated is of utmost importance to us. After all, each terroir gives that tasty meat a specific taste.
Passion is also present in abundance. Even more, it's the secret ingredient of our butchers to create unique products with a knife, cutter and pétrin. We want to know the product, whether at the farmer, the breeder or vendor.
Craft, terroir & passion is key at Dierendonck!
But innovation is also very important at Dierendonck:
In addition to the Menapian pig, which we have put back on the map. We constantly try to take on new maturing processes, products and other challenges. An example of this is the smoked crow.
The crow or onglet has an enormously powerful taste and texture. Together with my team I started to lightly ripen this piece of meat before salting, smoking and drying it... The unique taste is beautifully expressed and is exceptionally tasty as an aperitif or on that delicious salade folle.
Taste my passion here.
---
0 comments
---