Carcasse opens second location in Knokke-Heist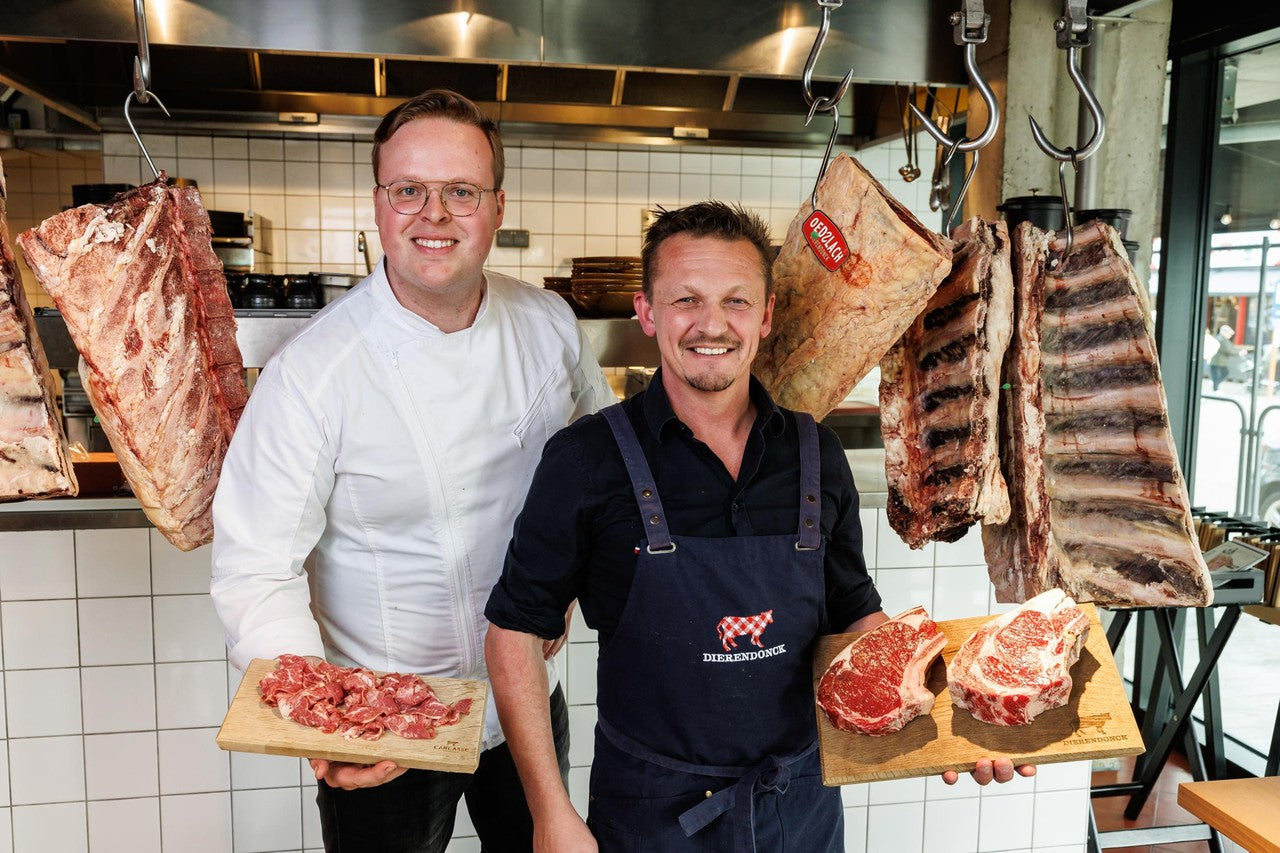 "I'm never going to open a restaurant!" It's been a while since I uttered those words, and Carcasse proved that they are well beyond the pale. So I didn't want to claim it was going to stop there. And rightly so, because for the food enthusiasts who love meat there is now even more good news: the steak restaurant I previously opened with chef Timon Michiels in Sint-Idesbald is getting a little brother. A story of craftsmanship, terroir and passion that we are only too happy to share with you in 2024, in Knokke-Heist!
Well-considered choice
It was with great care and consideration that Timon and I chose this second location, located on the Oosthoekplein. It is our long-held desire to open a branch in this charming coastal town. After Carcasse was awarded the prestigious title of the fourth best steak restaurant in the world earlier this year, another door appears within the international landscape, one that could be opened by a new business in the fashionable seaside town.
Faithful to the concept
True to our successful recipe, Carcasse in Knokke-Heist will offer the same unique experience, quality and menu as in Sint-Idesbald. Timon explains: "Our goal is to offer the same high-quality culinary experience as in Carcasse. We will continue to distinguish ourselves by focusing on top-quality dishes that go excellently with vegetables, rather than the usual fries with sauce." In this way, we want to continue to surprise our guests. Moreover, the integrity of the head-to-tail philosophy is maintained, where every piece of meat is used to its fullest potential with animal welfare in mind, without waste.
Save the date: opening in early 2024
With our determination to continue the successful formula, Carcasse's new location in Knokke-Heist also promises to become an indispensable culinary destination for meat lovers. Although the exact opening date is not yet known, guests will soon be able to enjoy the refined meat and vegetable dishes. From the beginning of 2024, you will then slide into our table in Knokke-Heist.
In the meantime, you can of course simply reserve a table at Carcasse in Sint-Idesbald (Henri Christiaenlaan 5, Koksijde). Book your table here now!
---
0 comments
---