2000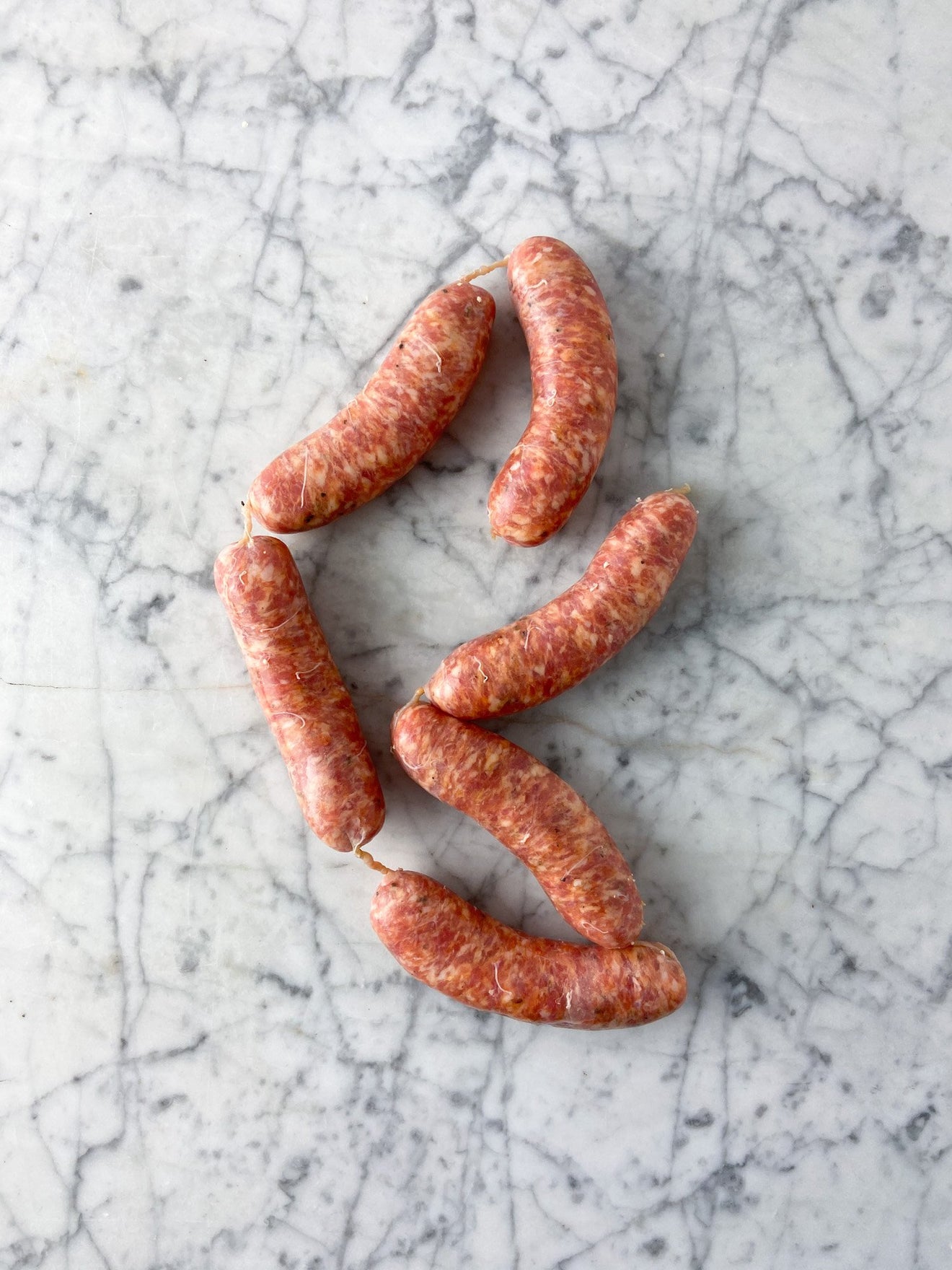 Italian Sausages - La Dolce Vita
A lovely little sausage for any season! Made from pure pork mince, coarsely ground and seasoned with fennel and tomato.
Weight:
+/- 450gr - 6 pieces
Complete your meal
What our customer say
Klantenreviews
Schrijf een review
Stel een vraag
07-09-2023
From order to delivery : perfect!
I will definitely prefer buying directly from the butcher and make my choice seeing the meat i want to buy. But (!) must admit that everything ordered was of perfect quality. Absolute perfection would be getting two identical pieces of meat ( cut from the same piece ) just as you will get at the shop. Ordering, communication and delivery were absolutely perfect. Timeslot for delivery communicated on delivery day ( and respected ! ), content was at 7,5 degrees : can't be any better! Excellent experience, absolutely recommendable!
Alain K.

Luxembourg
03-24-2023
Lekker sappig met veel smaak
Heerlijk in onze pasta met worstjes in tomatensaus (variant op klassieke bolognese saus). Ik bestel ze iedere keer als ik Dierendonck koop.
Maya V.

Belgium
04-04-2022
gewoon super lekker
Een delicates van smaak met venkel op de BBQ
Danny L.

Belgium
03-04-2022
Heb het grote deel assortiment worsten genomen en zeer lekker in pan, saus as wel op bbq
RESPECT!!! Kwaliteit,smaak, versheid, verpakkingen en levering zijn zoals voorgeschreven. Zeer tevreden en volgende bestelling volgt
Stephan G.

Belgium
01-01-2022
Super smakelijk.
Gebruikt om ragout mee te maken. Veel smaak. Pittig zonder pikant.
Christine V.

Belgium
12-10-2021
Lekkere Venkelworstjes!
Altijd een traktatie. In de pan, op de barbecue of om een mooie saus van te maken. Aanrader!
Paul S.

Netherlands