2000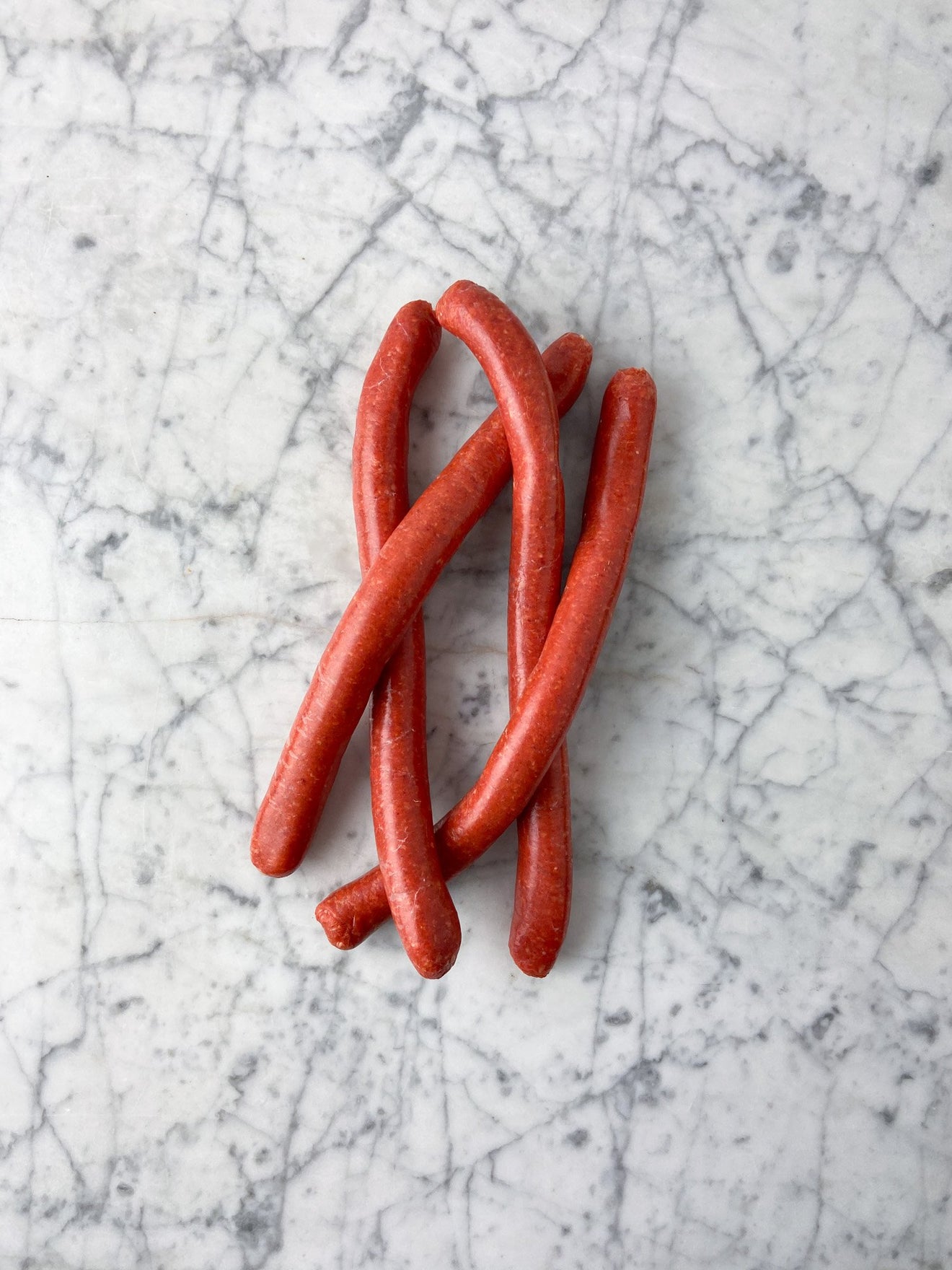 Father Raymond first starting using this classic merguez recipe twenty years ago. Pure, finely ground lamb mince seasoned with a mouth-watering mixture of semi-spicy herbs – a favourite for all ages, at any BBQ.
Weight
350 g (4 sausages)
TIP FOR THE BBQ:
First fry the merguez and then bake it on the side of the BBQ.
Tip: serve as main course or as appetiser with a tasty dip.
Complete your meal
What our customer say
Klantenreviews
Schrijf een review
Stel een vraag
07-10-2023
Wij hadden een buitengewoon leuk feestje mede dankzij het lekkere vlees. Alles stip op tijd geleverd Leuke ervaring
Zeer lekker vlees beantwoord aan zijn reputatie en dus aan de verwachtingen. Makkelijke site en vlotte levering
Frederik D.

Belgium
07-03-2023
Lekker en spicey
Zeer smaakvolle mercies.
Jonathan P.

Belgium
06-04-2023
Elk weekend is een feest met het vlees van DIERENDONCK!
Super gemakkelijke website om online te bestellen!!
Filip G.

Belgium
12-14-2021
ik kreeg onmiddellijk een reflectie naar mijn beste merguez ooit, incl. alle beeldenm geuren,...
Flash backs naar wat ik ooit ervaarde als beste merguez ooit! heel erg lekker van smaak, pittig genoeg, super uitgebalanceerd!
patrick m.

Belgium
06-06-2021
Lekker
Heel goed. Heel goed
Cédric R.

Belgium
05-18-2021
deze zijn diepgevrozen voor onze eerstvolgende bbq. Wachten op mooi weer. Maar de hamburgers waren superlekker!!
volgt later, maar zal ongetwijfeld van topkwaliteit zijn
Ann C.

Belgium