2048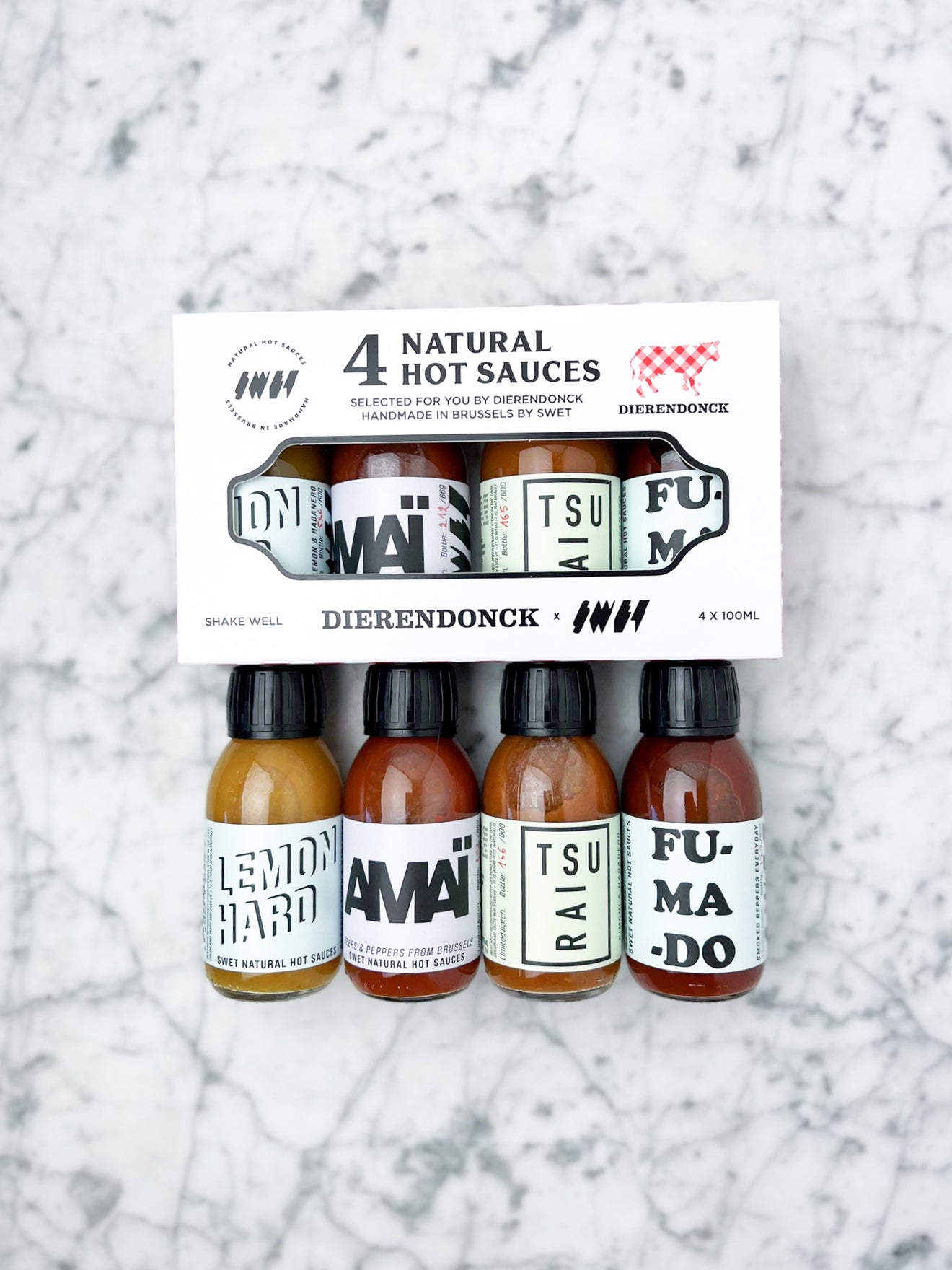 2048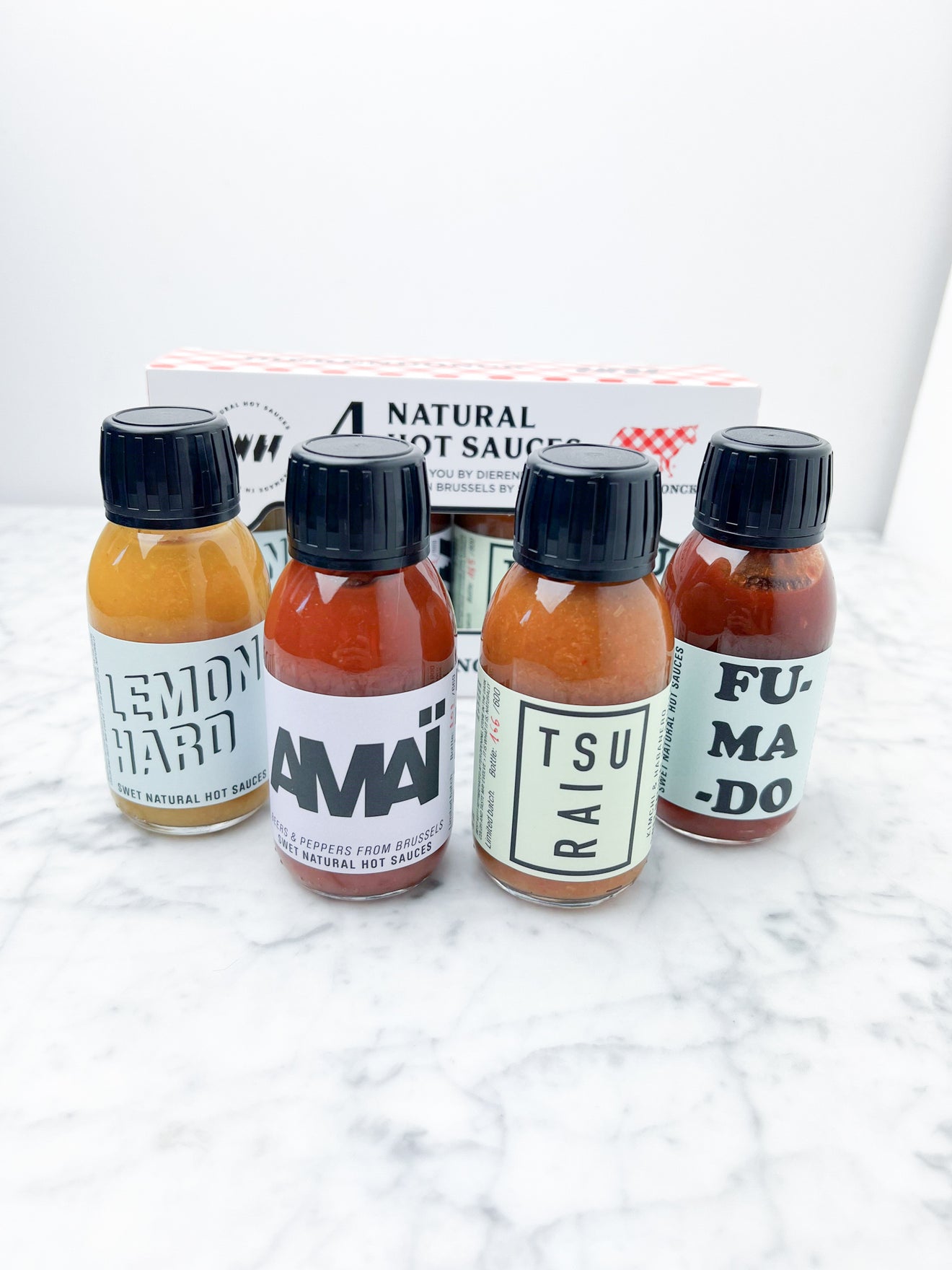 2048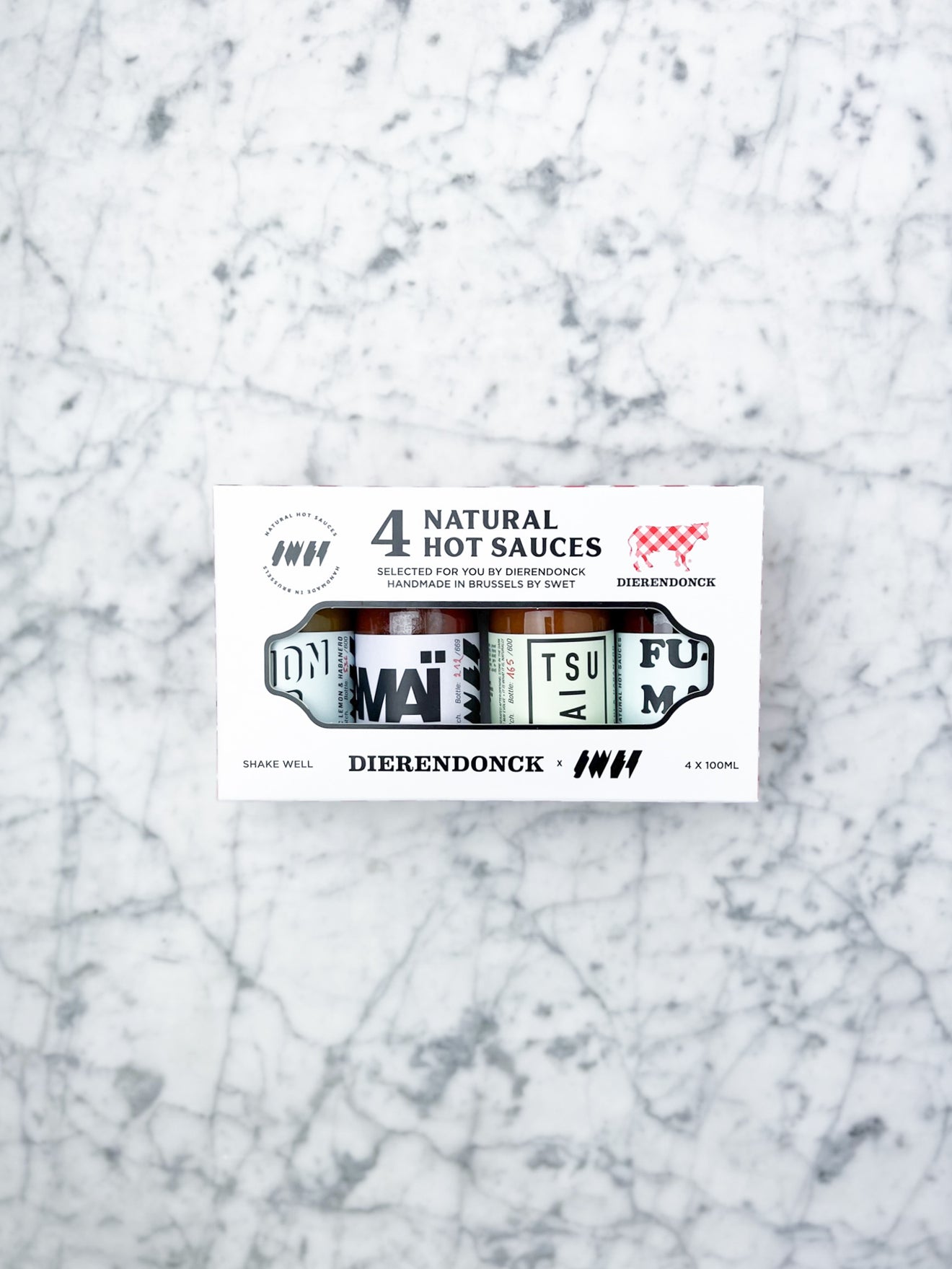 What you Swet is what you get
These are the words of our newest partner in making hot sauces. Discover our deliciously spicy sauces produced in collaboration with SWET, a young company that grows most of its peppers in the heart of our capital.
Our Swet sauces are made using only natural and fresh products, so no powder, no flavor enhancers or color additives. Just a pure product, completely in line with our philosophy.
Order and receive 4 bottles of 100 ml of pure hotness.
Flavors:
Lemon Hard - Organic lemon & habanero
Tsurai - Kimchi & habanero
Amaï - Beers & Peppers from Brussels
Fumado - Smoked peppers everyday
TIP:
Use the Swet Hot Sauces as an addition to your dressings, it gives just that little extra power to your meals.
Complete your meal
What our customer say