2016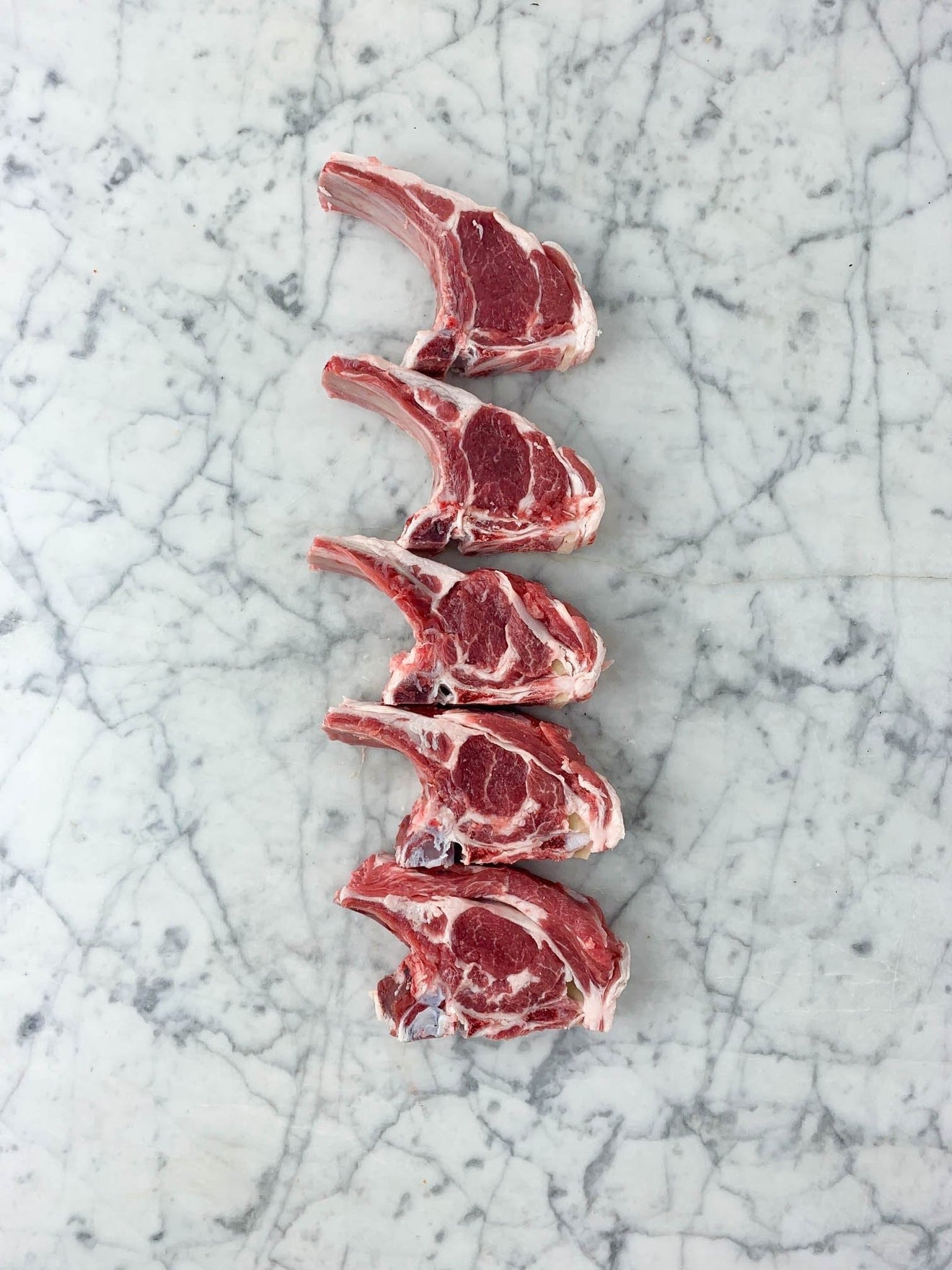 Lambs of the Mont Lozère, it reminds me of when I was invited with my father as guests of honor to help drive 'les agneaux de Lozère' as part of la 'transhumance'. The period before the summer season, the sheep are led to the mountains, where they can then graze and roam freely in the open nature of Mont Lozère....
The lambs are slaughtered before they are 130 days old. In this way, the carcasses weigh between 7 and 19 kg. According to the guidelines, the color of the flesh should be white-pink with a layer of fat, which is malleable and white.
Weight +- 600gr
Preparation
Season the Lamb chops with salt and pepper.
Place the piece of lamb in the pan and sear it with butter, rosemary, thyme and garlic, baste occasionally.
When the lamb is nicely browned, place it in a baking dish with additional butter again. Reuse the rosemary, thyme and crushed garlic and place under tinfoil.
Put the lamb chops into the oven (see table for baking times). Baste every 4 to 5 minutes.
Then take out and let rest under tinfoil for 10 min.
| | | |
| --- | --- | --- |
| Baking method | Aantal minuten per kg vlees | Op ...°C |
| Rare | 8 - 10 min | 180°c |
Complete your meal
What our customer say
Klantenreviews
Schrijf een review
Stel een vraag
04-11-2021
niks op aan te merken, we bedtellen dra terug opnieuw
idem als hierboven
Hans M.

Belgium