2048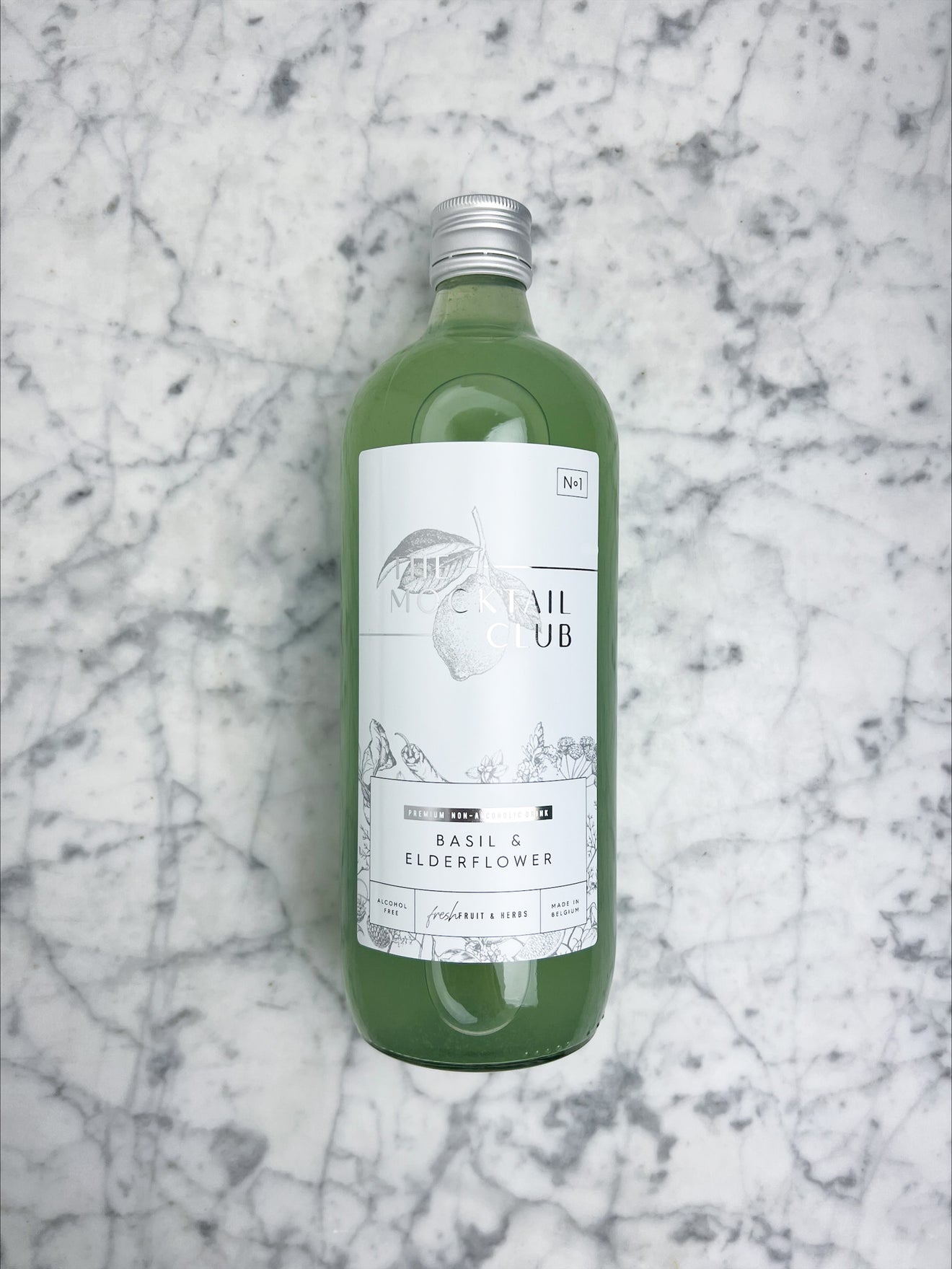 4800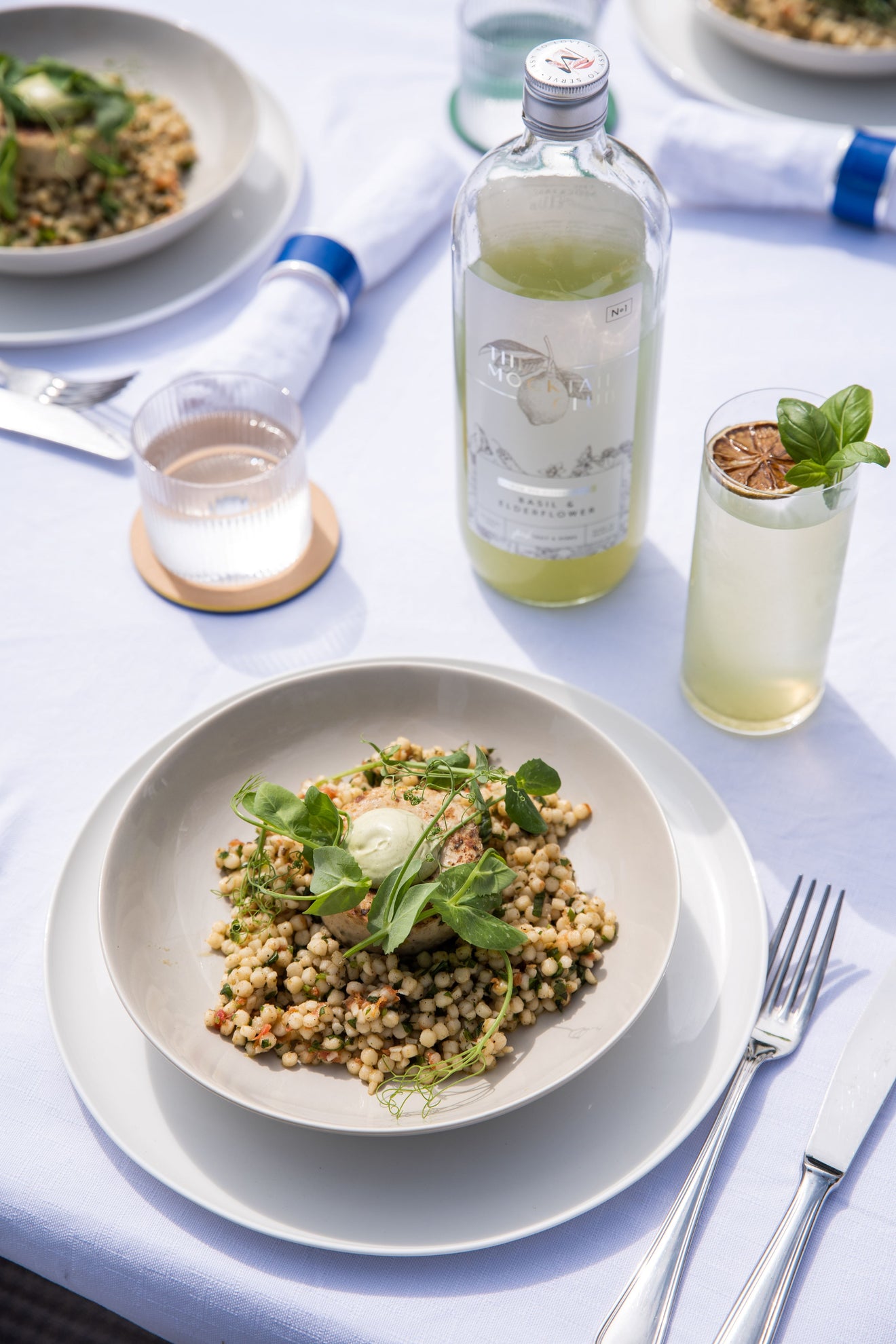 Basil & Elderflower - The Mocktail Club
This mocktail based on lime, basil and elderflower strikes an elegant balance between sweet and sour. The floral flavour of the elderflower creates a smooth and refreshing mocktail with smooth finish, followed by the spicy notes of the cinnamon.
The "perfect" serve?
Shake the mocktail gently with the bottle
Pour it over ice cubes
Top with a basil rose and a slice of lim
*This mocktail contains no preservatives, nor colourings and flavourings. Shelf life:1 year closed , after opening 3 days in the fridge.
1L = 6 mocktails
BBQ Food pairing tip (by chef Timon Michiels - Carcasse) :
White sausage Carcasse with fregola
Ingredients 4 pers:
1 white sausage Carcasse 1kg
1 packet of fregola
1 coeur de boeuf
6 eggs
150gr parmesan
2 packs of basil
1l of grape seed oil
1 lemon
1 lime
1 tbsp mustard
2 cloves of garlic
Salt
Black pepper
Olive oil

Preparation:
Make a mayonnaise by finely mixing 6 eggs with 1l of grape seed oil, a bunch of basil, two cloves of garlic, juice of 1 lemon, a tablespoon of mustard and a pinch of salt.
Cook the fregola al dente in salted water.
Top with a peeled coeur de boeuf tomato, freshly chopped tomato, freshly chopped basil, grated parmesan, olive oil and zest of lime.
You obtain a creamy risotto of fregola.
Finish with black pepper.
Cut the white sausage into slices+- 1cm thick and grill on the bbq.
Dressing:
Dress your grilled white sausage Carcasse on top of the fregola.
Finish with some grated parmesan, basil leaves and some olive oil.
Complete your meal
What our customer say