2000
Whenever we have the time we love to enjoy drinks and snacks with our children: hence this little selection of our favourite charcuterie. Cheers to a relaxing evening!
Italian salami 125 g
150 g New York pastrami
150 g boudin blanc with fine herbs
150 g porc lard with cracklings
100 g homemade potjesvlees of chicken, veal and rabbit, official regional product
150 g dried Oedslach beef coppa
150 g father's duck and pork rillette
150 g preserved pork jowls in a mustard dressing
---
What our customer say
Klantenreviews
Schrijf een review
Stel een vraag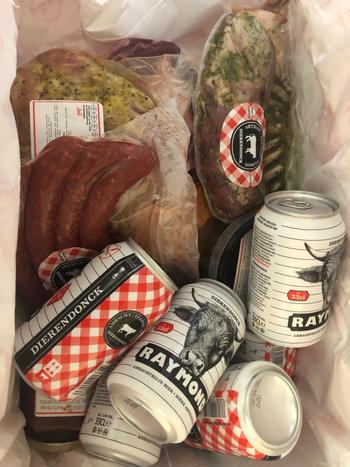 06-21-2021
Super ervaring
Van de bestelling tot het eten. Alles was perfect. Een belevenis van begin tot einde. Het Raymond biertje was de kers op de taart. Bedankt Hendrik. Zoals altijd lever jij perfecte kwaliteit.
Frank D.

Belgium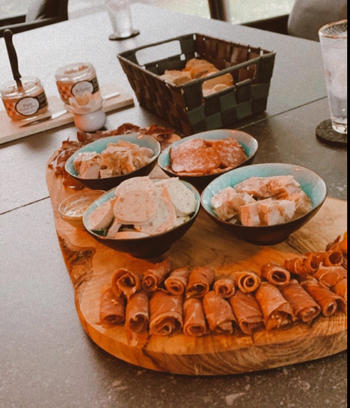 05-24-2021
Lekker aperitiefpakket
Goede combinatie van verschillende producten. Heel gemakkelijk om ook bij je gasten aan tafel te blijven zitten. Gewoon alles op tafels zetten en genieten
Cindy V.

Belgium
05-31-2021
Prima samenstelling!
Uitstekend! Wel de luchtdicht verpakte charcuterie vroeg genoeg openen. Niet verwacht: het succes van de smout met kaantjes…
Marcus B.

Belgium
05-18-2021
superlekker, alles was op!
op een mooie houten plank geschikt, het oog wil ook wat!
Ann C.

Belgium