Toast with a creamy pig's trotter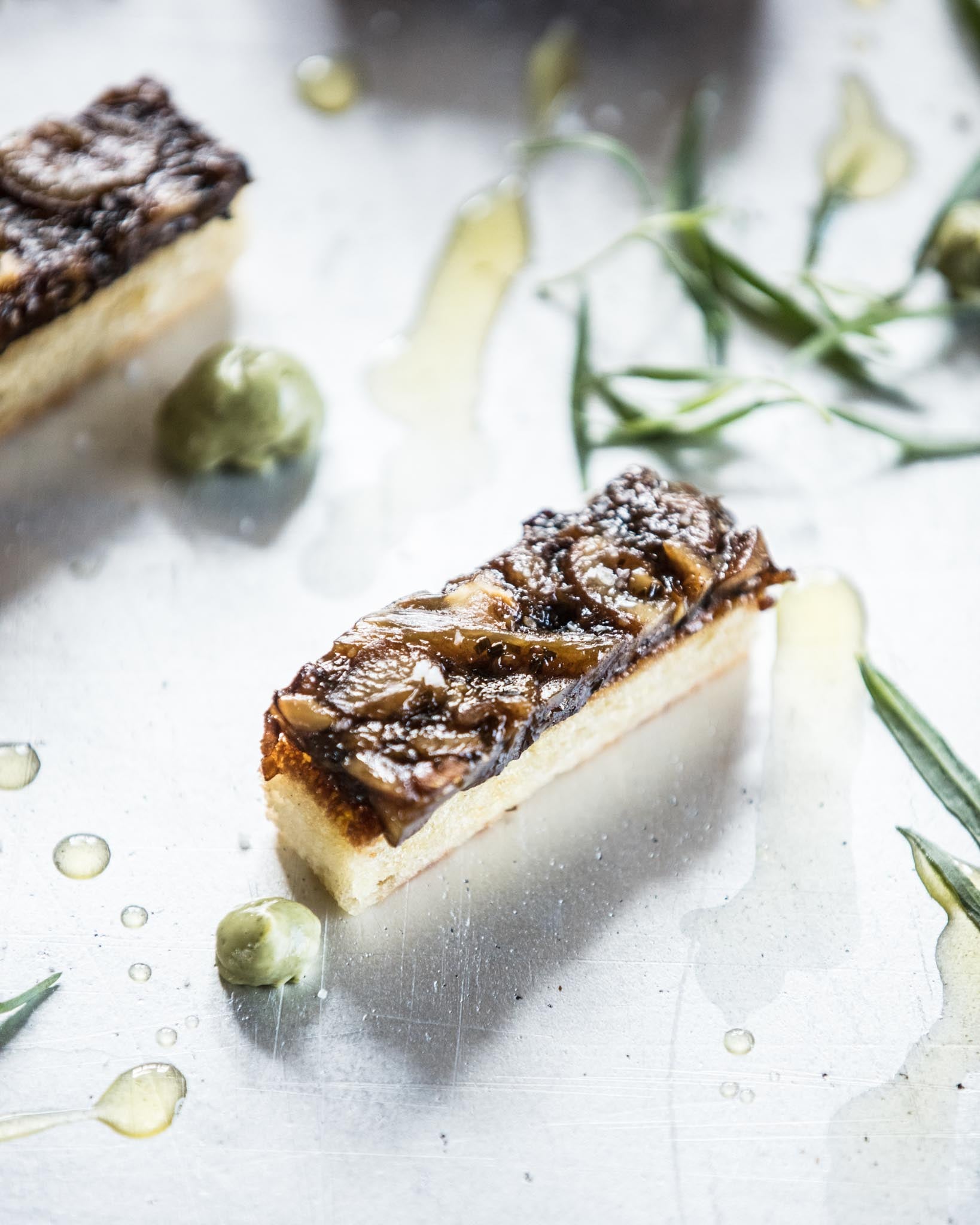 Requirements
4 pig's trotters
20 g tarragon
20 g chervil
1 tbsp mustard
20 g pine nuts
toast bread
a few tarragon sprigs
Stock
5 branches of thyme
½ bulb of garlic
pinch of salt
1 carrot
1 leek
2 star anise
1 cevenne onion
10 black pepper bulbs
Cream of tarragon
basic mayonnaise
1 bunch of tarragon, zipped
grape seed oil
Our recipe
Our carefully selected pig's trotters are lovingly prepared in a rich broth infused with the aromas of thyme, star anise and black pepper. The meat, tender and succulent, is picked with extreme precision and enriched with fresh tarragon, chervil and a touch of mustard. Each individual ingredient adds a refined finesse to this masterful dish.
Discover the harmony of flavours, rich aromas and extraordinary texture that make this creamy pig's trotter toast a true gastronomic experience.
Preparation
Cook the pig's trotters until tender in a broth and pickle the meat. Watch out for the bones!
Mix the meat with the chopped herbs, mustard and pine nuts. Let simmer for half an hour. Remember to stir regularly as it burns quickly!
For the tarragon cream, put everything in a blender and blend with the grape seed oil. Cut strips of the bread and fry crispy in butter.
Dress everything on the toast and finish with tarragon leaves and tarragon cream.
---
0 comments
---