Barbecue recipe: Butterflied chicken à la Dierendonck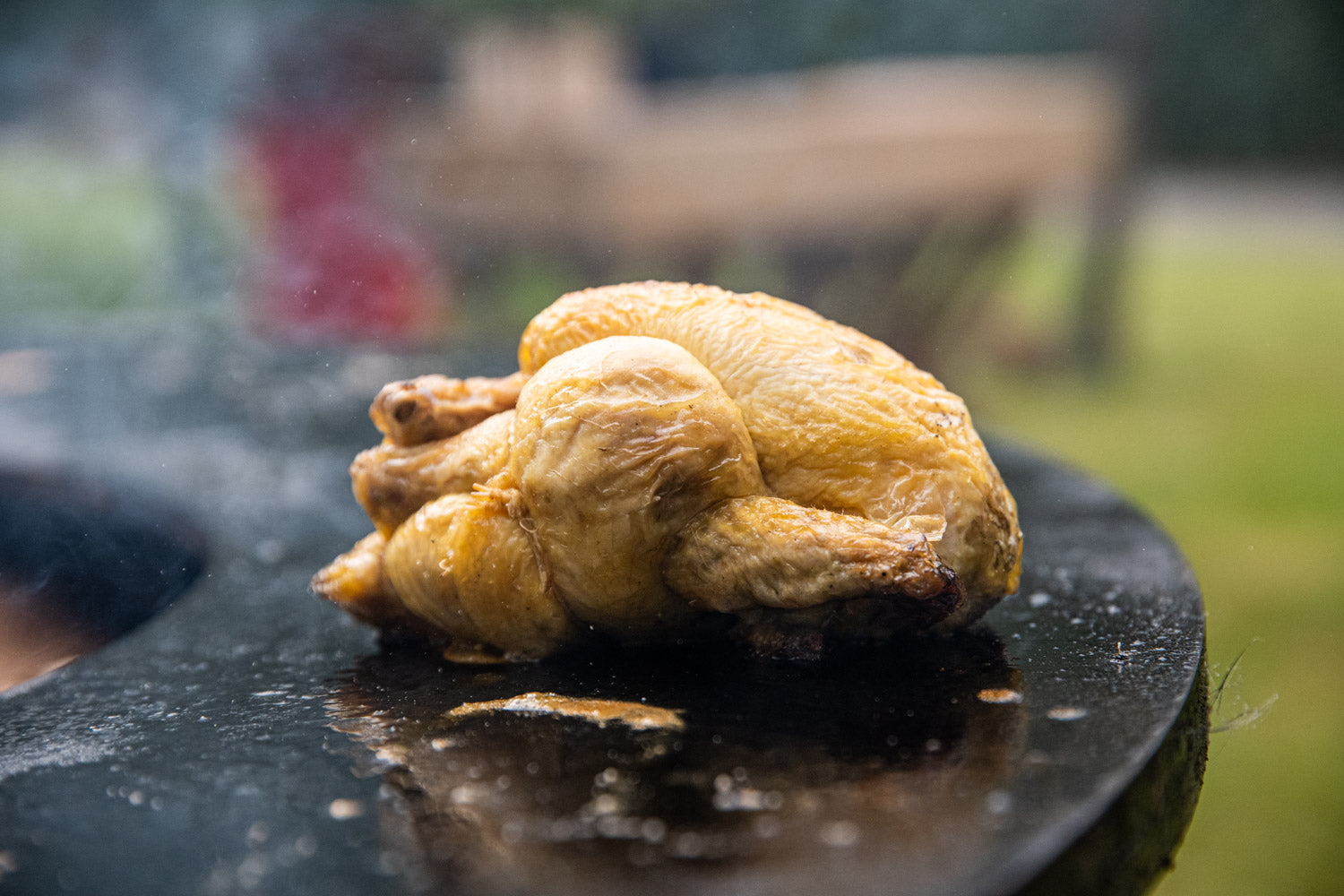 Ingredients:
2 spring chickens
4 broiler sticks
2dl olive oil
Seasoning:
1 tsp coarse salt
1 tsp coarse black pepper
1 tsp cumin
1 tsp ras el hanout
1 clove garlic
4 fresh sage leaves
2 sprigs thyme
Preparation:
Finely chop the fresh herbs and mix with the olive oil.
Carefully debone the broilers, starting at the backbone and cutting gently along the bone. Do this on both sides, using the tip of your knife. Use a good knife so you can get the bone out nicely. Be patient.
Insert the brochette sticks crosswise into the chicken, from the butt to the breast meat.
Coat with your spice mix and let soak for an hour.
Make sure you have a nice glowing BBQ with 2 temperature zones.
If necessary, strip the broiler of some of the seasoning excess.
Grill them nice and crispy, on both sides, on the red coals. Be careful, the broilers can quickly burn.
Once they have some color, put them aside, for about ten minutes, on a slightly softer fire.
Briefly finish grilling on high heat.
Ready to serve. Combine with a yogurt-mint sauce and a couscous salad.
---
0 comments
---